EXCLUSIVE
TRIBUTE
TO THE ORIGINAL LOS ANGELES DAILY NEWS!

RIPOSTE

by RIP RENSE
---
Riposte Extra!
L'Kikki pour L'art
The greatest artist you have never heard of.
full story
New Year's Wish
(1/1/18)

Here's wishing no further irrelevance
for me or elephants
Poached for tusks
coaxed and left for husks
May old acquaintance be forgot
the bastards
And everything be new again
As if no time flew again
Here's wishing that bells unring
and time and tide wait for me
Here's wishing that soliloquy replaces
so ill is we
Here's wishing that children rhyme
No empathy is crime
Skies are not lined
Forests are not rind
of developer feast
And that the human beast
is humbled, checked, restrained
Before all is remained
Here's wishing that bees buzz freely
And everything is more you-and-mely
And madness and libido are sentenced to
a hundred thousand eons of no ego
Of course
All the answers to human ill are easily had
It's no condundrum dum-dum
They're in movie and fable and book and rhyme
A little curse, a little charm, a little potion,
a little recite
will requite
salvation's urge
erase species purge
Magic!
The only viable solution:
Sorcerer witch and potion, mystic
This ain't no crazy double-crostic
Politics are for Pollyannas
Wars are for bores
Negotiation for bloviation.
To wave away all the wrangle
poof away all the mangle
Voila alakazambra kadabra
is the only untangle
There is only profit in prophets
No succor just suckers
No reset no default it's all brain fault
So pray for prestidigitate fate
Maybe a 100-foot-tall intergalactic ape
Can set straight the human jackanape
("Watch me pull this rabble outta my hat!")
Just click your heels together three times
And you'll be outta this dump
and black to blackandwhiteville
Boy did they get that backasswards the only
place I want to go is off to see the goddamn Wizard
down the yellow brick road flying monkeys
or not
Here's wishing.
---RR
All blights deserved, copyright 2018 may not be reprojuiced without ripe persimmons of the awful.
---
© 2018 Rip Rense. All rights reserved.
RIPOSTE EXTRA!
WHERE IS THIRD BEATLES REUNION SONG? here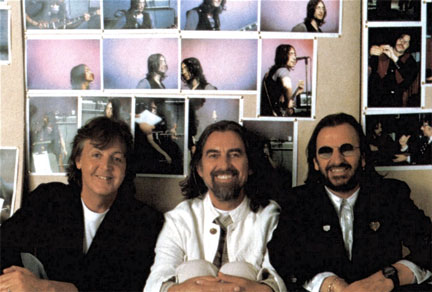 Read "Who's a Whore?" a fun little verse for all sellouts to, I mean investors in. . .China!
here
the greatest grateful dead album
the grateful dead never made.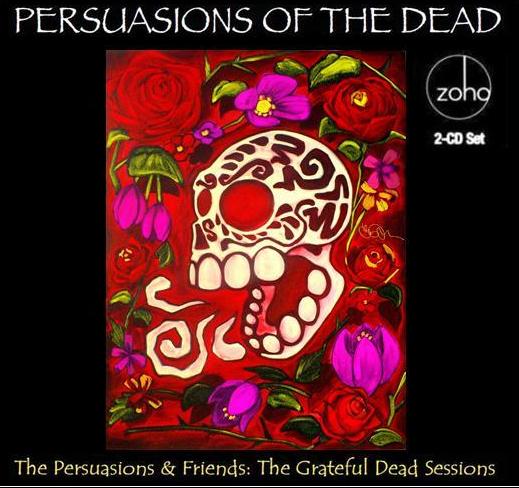 PERSUASIONS OF THE DEAD
20 TRACKS. 2 CDs. 12 GUEST ARTISTS.
The Persuasions, Brooklyn-grown street singers who became the most important and powerful a cappella group in American history, interpret the songs of Robert Hunter and Jerry Garcia of the Grateful Dead. Songs that still are among the most original and engaging in American music.
Sheer poetry, meet sheer melody.

"enchanting!"
---grateful dead lyricist
robert hunter.

produced by Rip Rense
mixed by Marc Doten
cover illustration by Luis Genaro Garcia

SPECIAL GUESTS ARTISTS: Country Joe McDonald, Mark Karan (Ratdog), Jackie LaBranch and Gloria Jones (Jerry Garcia Band), Grateful Dead keyboardist Vince Welnick, Dongming Qiao, James King, Alyn Kelley, Eric Thompson, Peter Rowan, Pete Grant, Mary Schmary.

"Deadheads, take a hit from this double disc dose of the real thing. Persuasions fans, this may be the last time you'll ever hear a Persuasions line-up with original lead, and once-in-a-lifetime talent, Jerry Lawson. . .These tracks are stories that happen to have been set to song, not songs that happen to have a story."
---Jonathan Minkoff, Recorded A Cappella Review Board.

"Album producer Rip Rense calls the marriage of these two acclaimed artists "a surprisingly natural fit." He couldn't be more right. It works because these tracks are more than just covers; they're tributes. Each arrangement is designed to draw something new out of the original. Many of them include actual instruments, such as piano, guitar, and baritone saxophone."
---Nicole Maria Milano, Recorded A Cappella Review Board.

ZOHO ROOTS
AND RENSART PRODUCTIONS

LISTEN TO SAMPLES AND ORDER

THE OAKS
A NOVEL
BY RIP RENSE
"Staggeringly well written. . .sweet. . .funny. . .sad. . .elegaic. . .not a thought nor sentence out of place."
---Keith Snider, San Francisco.

review: ''EDGAR SAWTELLE' VS.
'THE OAKS,'
by Barbara Weeks here.

review:Susan Christian Goulding's
Daily Breeze column on "The Oaks" here.

FLASH! MAN CHAINS SELF TO OAK TREE, READS 'THE OAKS' AGAIN AND AGAIN! here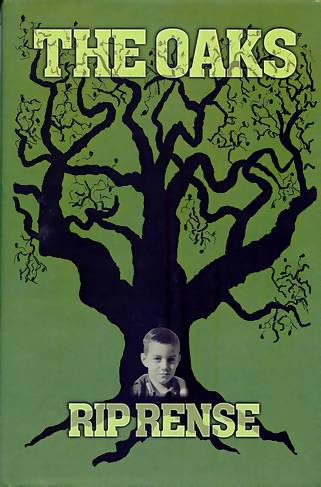 TO ORDER

"I stayed up to finish the last 100 pages."
---Dave Allen, Thousand Oaks.

""This book deserves to be read by hundreds of thousands of people It is a gem that talks to a diverse group of people: those who grew up in dysfunctional families(!); Southern Californians who will love the suburban anecdotes; teens and everybody who has ever been a teen with all the awkwardness those years impart. It's also quite funny. Readers simultaneously laugh while groaning over these horribly insensitive 'adults' raising Charlie, who is much more adult than they are."
---Susan Christian Goulding,
columnist for the Daily Breeze,
People Mag. Correspondent.

REVIEWS, SUMMARY,
SAMPLE CHAPTER

Rense interviewed about "The Oaks"
in Ventura Star here.

ORDER NOW


---------------------------------------------------
***********************************************************
LESS THAN SATISFYING ENCOUNTERS WITH HUMANITY---ILLUSTRATED.
THE DECLINE OF WESTERN CIVILIZATION. . .
Measured by its attitude.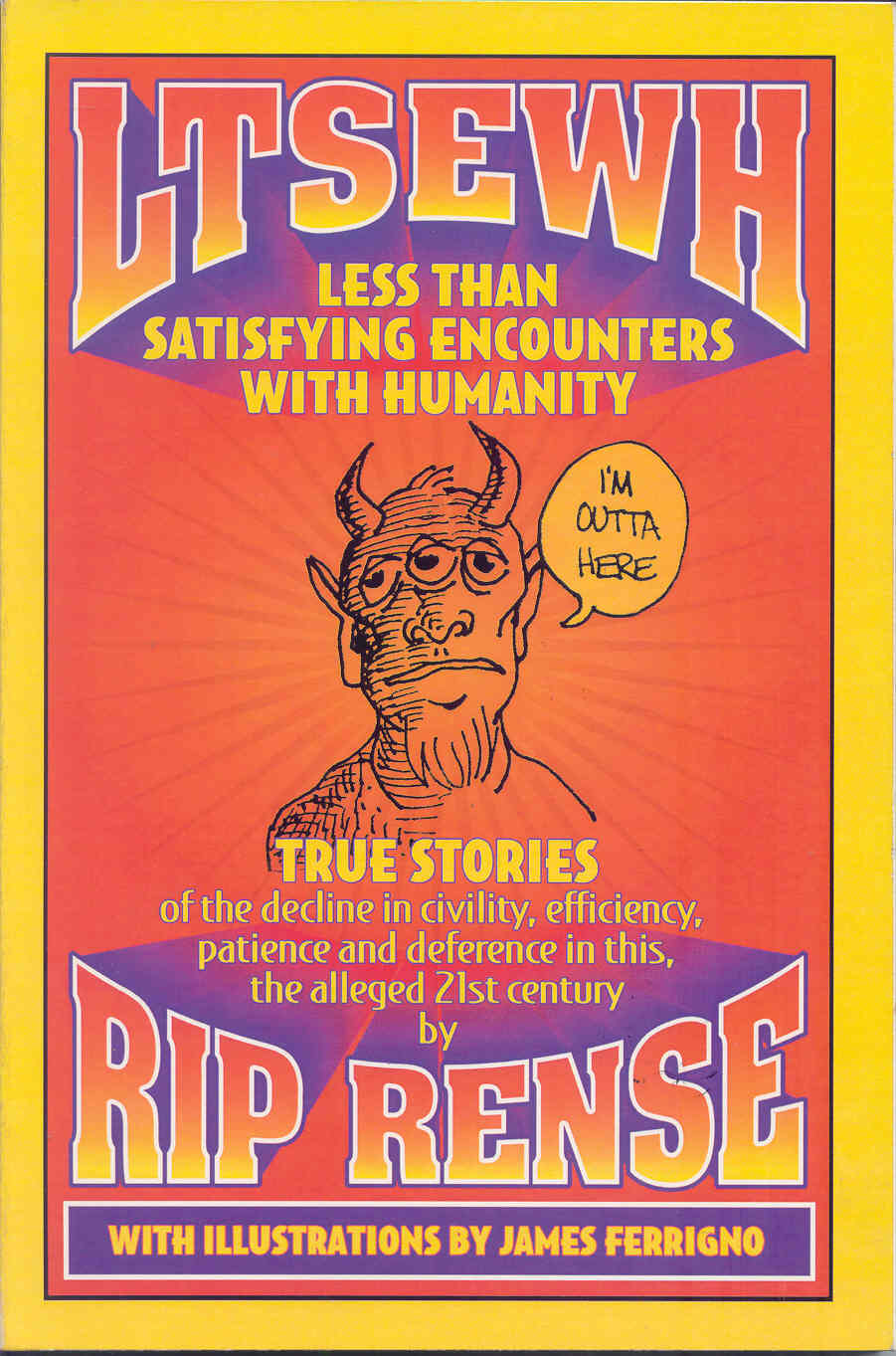 "The greatest book I've ever read---in the bathroom."---Mike Ball, Glendale, CA.

"You have more 'less than satisfying encounters' than any three other people I know. I've given this some thought and my conclusion is that it is your unhappy fate to be something of a "schmuck magnet." Unpleasant-incompetent-self-aggrandising people enter your close orbit with greater frequency
than the rest of us."
---Bob Ballenger, Encino, CA.
230 pages of LTSEWH's.
WITH ORIGINAL ARTWORK

ORDER HERE
*************************************************************
LINGO CZAR
THE DECLINE OF WESTERN CIVILIZATION---
Measured by its language.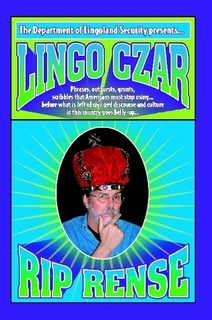 The long-running column (L.A. Times, The Rip Post) is now 210 acid-dripping pages exposing rigidly conformist slang, pin-headed outbursts, 'cool' patois, abominable cliches, infantile drivel, smug rejoinders, mandatory peer-enforced buzzwords and iPhone-speak that Americans are spewing from their 500-word vocabularies as their knuckles hang ever closer to the sidewalk.

ORDER HERE
HERE IT IS: THE MOST IMPORTANT SPEECH MADE BY ANYONE IN THE LAST 60 YEARS. WELL, MAYBE. THE GREAT BILL HICKS.
The Rip Post Interview!
SHIN3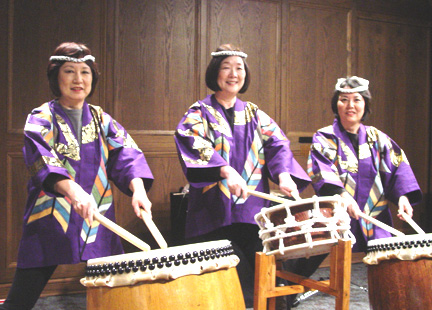 ALL FOR TAIKO, AND TAIKO FOR ALL.
How two educators and a scientist came to
devote themselves to the drum.
HERE
also. . .
DR. HU!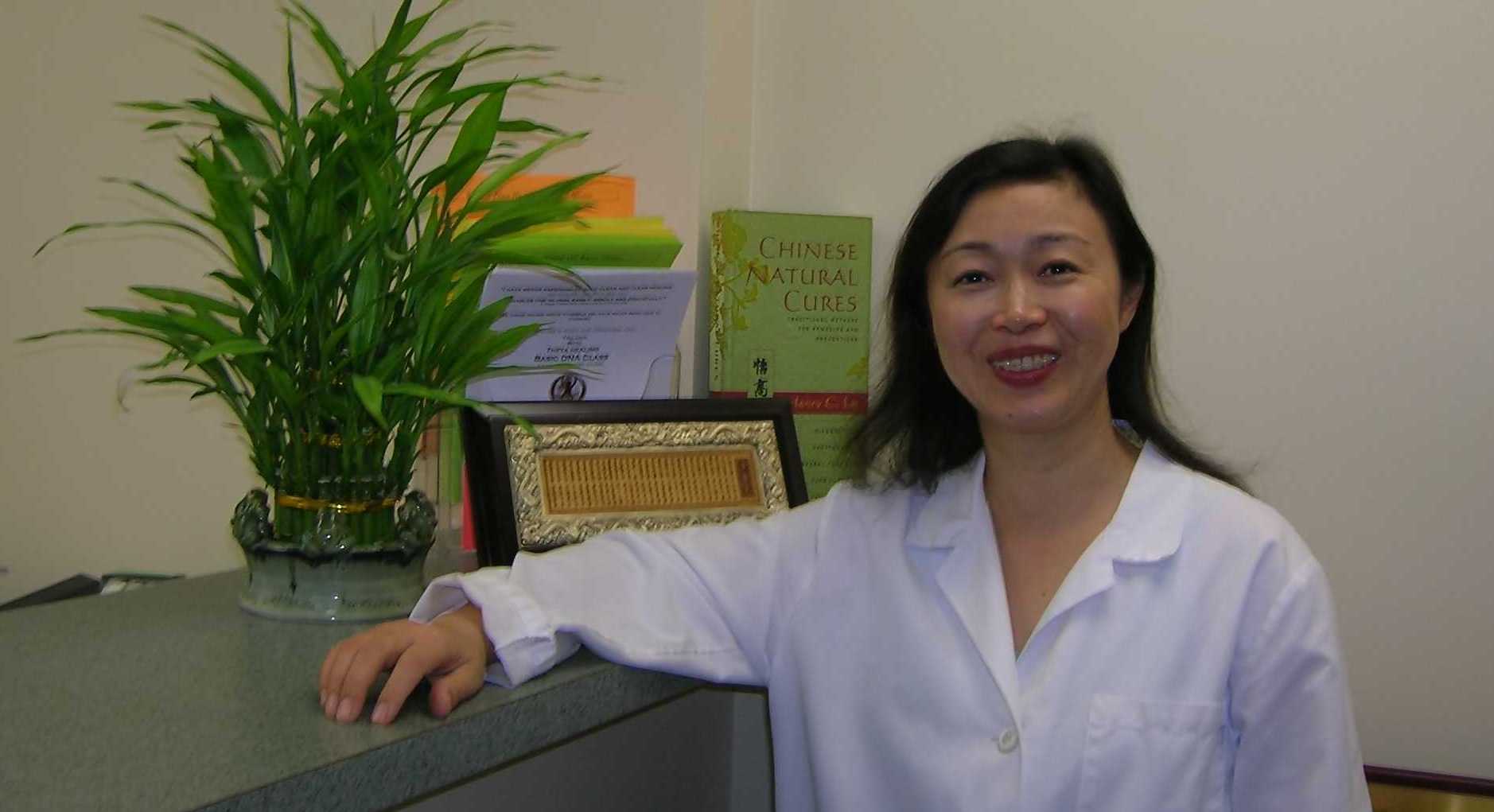 CHINESE MEDICINE DOC EXTRAORDINAIRE!
HERE

AND. . .
SIMON LENG,
AUTHOR OF "WHILE MY GUITAR GENTLY WEEPS: THE MUSIC OF GEORGE HARRISON"

AND. . .
"Mr. Smolin:
teacher, deejay, recording artist--
on Mata Hari, Daktari, high school students, John Donne, the future of the planet, and his album. . .
HERE

plus: 'Breakfast With The Beatles' host Chris Carter, and more HERE
---
© 2002, 2003, 2004, 2005, 2006, 2007, 2008, 2009, 2010, 2011, 2012, 2013, 2014, 2015, 2016, 2017 Rip Rense. All rights reserved.