Sequel to "The Death Sisters"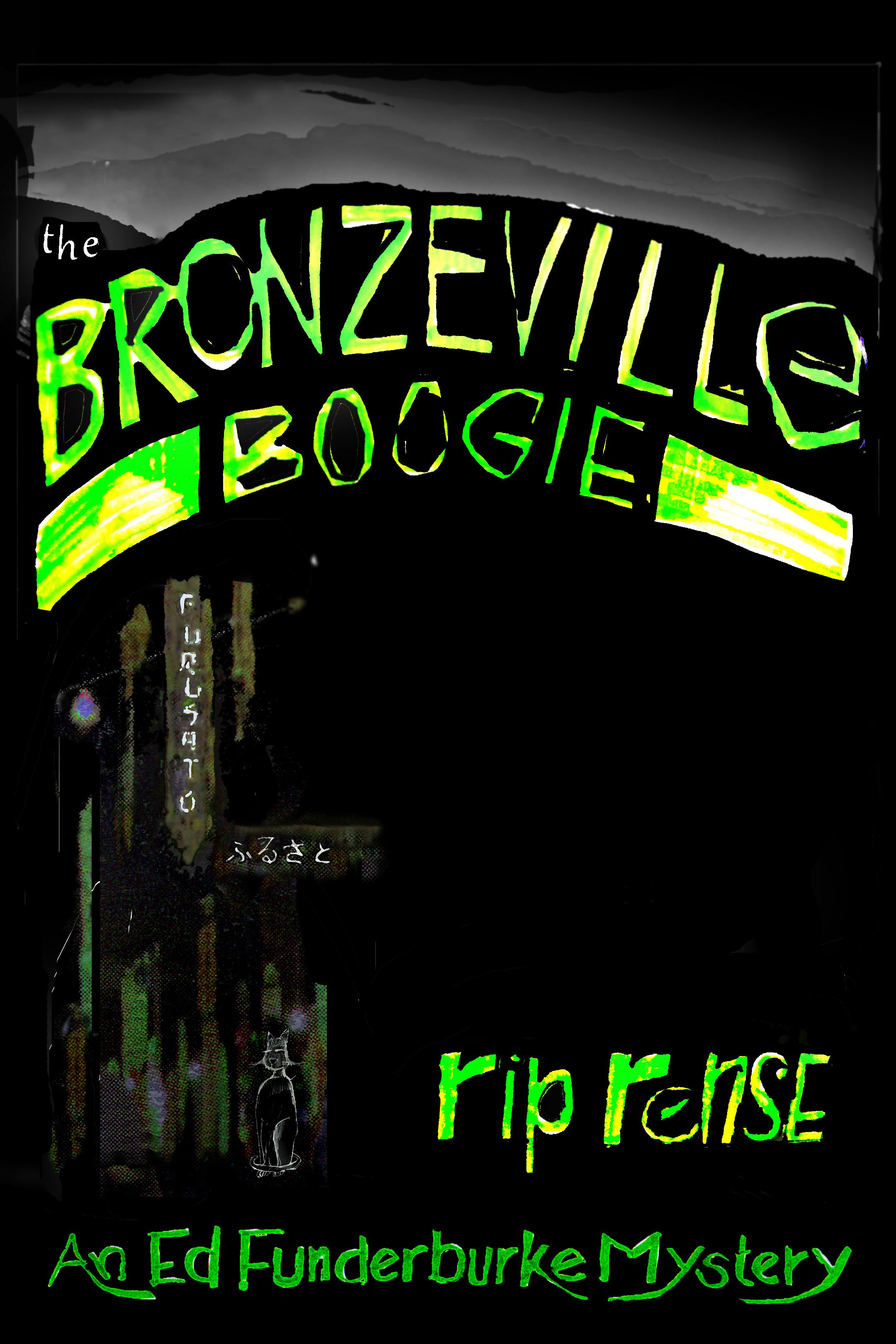 (cover by David Allen)
trade paperback, 277 pages: $10.99

hardback, 277 pages, $21.99
The Bronzeville Boogie
Ed Fumiaki Funderburke is a wreck, a knight, a smoking heap, a Samurai full of arrows, a has-been who wants to still be, an anachronism all out of knack. He functions on vague moral impulse, cheap beer, and reluctant curiosity. Half-Caucasian, half-Japanese, he is wrongly taken for one or the other, and winds up castigated, either way. A one-time reporter, Funderburke turned to private investigation when newspapers ran out of bingo players and sports fans. If people left him alone, he would set a record for inertia. As it is, the knocks on the door of his nearly historic Hollywood apartment keep him rousted---that and his longtime feline roommate, Jacques Pico. When an elderly shopkeeper and his wife in Little Tokyo are murdered, Funderburke makes a cursory inquiry, only to find himself cursed with a case that makes psychosis seem sane. Only his masochism, that is, his persistence, enables him to stumble on to answers, and, in the process, a nearly forgotten piece of Little Tokyo history.
© 2019 Rip Rense, Rensart Productions. All rights reserved.