THE RIP POST INTERVIEW: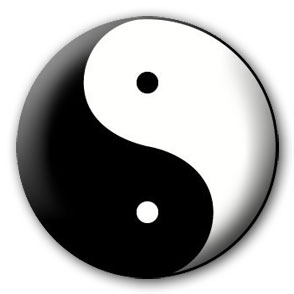 DR. JILING HU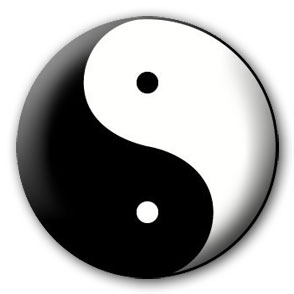 There are many fine Traditional Chinese Medicine doctors in the country,
and Dr. Jiling Hu is certainly among them. . .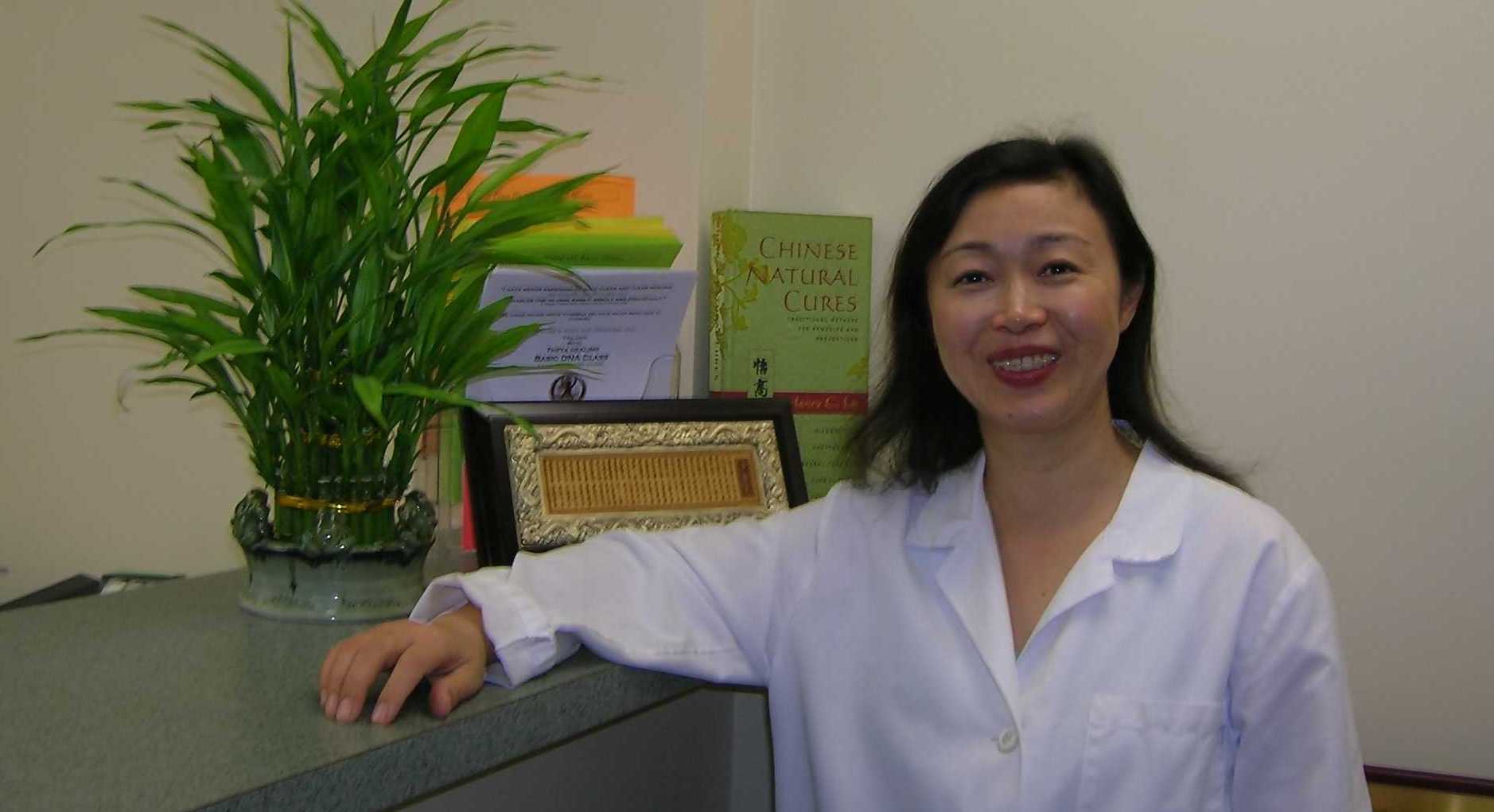 Her West Los Angeles practice treats general illness, and specializes in immunological disorders, infertility, gynecological disorders, menopause. Dr. Hu employs traditional Chinese medicine practices including acupuncture and herbal treatment, but she also works in concert with western medicine, having earned a degree in integrated Chinese medicine and western medicine at Beijing University in 1992. A small town girl from central China inspired to become a doctor after suffering an incapacitating leg injury, Dr. Hu earned her medical degree in Traditional Chinese Medicine (TCM) at the prestigious Hubei University in central China (with residency at the Hubei University Hospital, where she trained in gynecology and internal medicine), and a masters degree in integrated TCM (Traditional Chinese Medicine) and western medicine at Beijing University. A specialist in endocrinology, immunological disorders, and gynecology, Dr. Hu has taught in Europe and Asia, most recently as a professor at the well-known Yo-San University in Los Angeles and on staff at the Santa Monica-based Akasha Center for Integrative Medicine in December, 2002. An expert in both yang and chen style tai-chi (which she teaches), Dr. Hu spoke about her life, TCM, acupuncture, herbal treatments, and maintaining optimum health. She is not related to Dr. Who.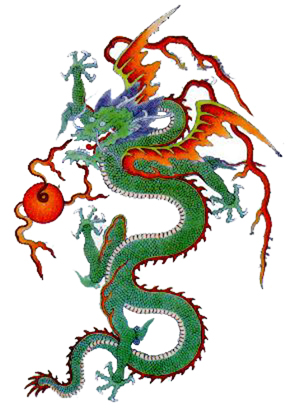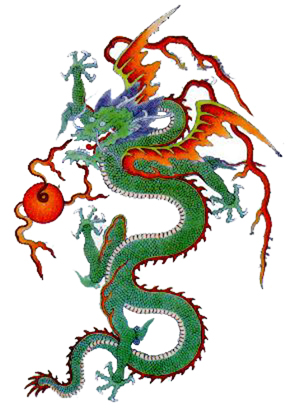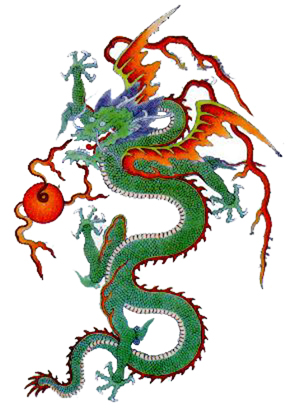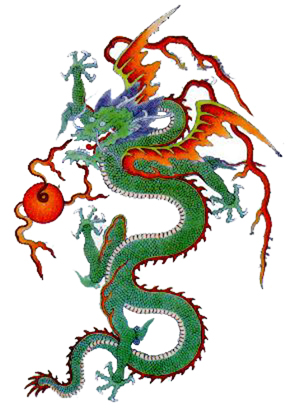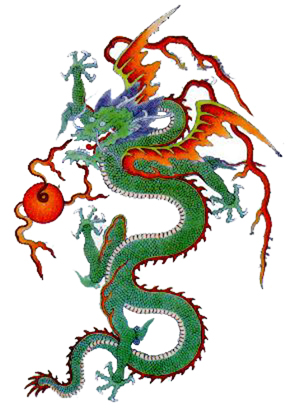 Q: WAS THERE ANY ONE THING THAT HELPED INSPIRE YOU TO STUDY MEDICINE?

Dr. Hu: I grew up in a small town called Sui Zho. I was really impressed with Chinese medicine because of the environment I grew up in. My parents, grandmother used herbs, acupuncture. I came to really like it, especially when I became an intern later. In high school, I was on the martial arts team when I injured a muscle and had extreme sciatic pain. I started doing tai-chi and receiving acupuncture. I remember I used to get two or three times per week, and I was really really frustrated. Iím pretty much 99 percent recovered, but I also still take herbal medicine to maintain. I remember that at that time I was very, very depressed. I thought about giving up on everything, martial arts, studies. But the Chinese medicine treatment healed. It really healed me.

Q: AND YOU WENT TO MEDICAL SCHOOL RIGHT AFTER HIGH SCHOOL?
Dr. Hu: I went to medical school right after high school, yes, because in China the system is a little bit different. College and medical school are together. You have to pass a big national test to go to college or university, and I was 17 and a half, and I didnít have much idea what I wanted to do. My mom was a junior high school teacher, and she said for girls, itís good to become a doctor or Chinese Medicine practitioner---

Q: WHY?
Dr. Hu: Girls are more popular in terms of health careers there. They are thought of as more caring. In medical schools, there is a much higher percentage of girls than boys. Well, in the whole population, itís maybe the same. There are three girls and one boy in my family, and Iím the middle one. So my mom had pretty high expectations for me, honestly. My big sister, six years ahead of me, when she graduated from high school, was only 16. At that time, she had to go to the country for four years and work in the countryside! Because of Chairman Mao. It was the end of the Cultural Revolution, and college hadnít opened yet. I came at a good time. I didnít have to go to the countryside. I was pretty lucky. Lots of times, where you come from---you go back to your town. Probably after two years, especially when we started to go to the hospital as observers, I was really very hands-on. I started to really like it.

Q: HOW DID YOU GO ABOUT PURSUING YOUR STUDIES?
Dr. Hu: I was pretty good, academically. I graduated sixth out of about 250 people. I passed the national test, and then I had to figure out where to go. In China, some medical schools are 50 percent Chinese medicine, 50 percent western medicine. Some schools are like 40 percent western medicine. But at that time in China, when you learn physics, math, chemistry, you can go anywhere, do anything. So there was great emphasis on science in terms of becoming an engineer, something high tech. Chinese medicine is very much based on old philosophy, Taoist philosophy, so students have to study the ancient language in order to read old medical texts (ancient Chinese.) Lots of texts are written in that way. So lots of my classmates would get a little upset at this. Itís not modern, fashionable, something like that.

| | |
| --- | --- |
| The doctor is. . .in. | Dr. Hu readies traditional "moxibustion" treatment. |
I went to Hu-Bei University of Traditional Chinese Medicine, which is five years. I graduated in í87. I did a residency in internal medicine for two years---gynecology---at Hu-Bei. At that time, I felt I just wanted to continue studying. So I went to Beijing University.

Q: HOW WESTERN WAS HU-BEI?

Dr. Hu: Hu-Bei was probably about 40 percent western medicine. At that time, China was very open. Everybody went to Guangzho, Shinjen---the special district near Hong Kong---to make more money. But I just wanted to have better education, so I passed the national test---yes, thereís another one---for graduate school.
Q: HAD YOU EVER BEEN TO BEIJING?

Dr. Hu: Never. It was much colder! I liked Beijing, though, because it was an immigrant city. All people from all different countries and areas went to study, stay there, and I really liked that atmosphere. I was there for three years of graduate school. My major was Integrated Chinese Medicine/Western Medicine in endocrinology and immunological disorders.
Q: WHY DID YOU CHOOSE THIS?

Dr. Hu: I wanted to specialize in gynecology. So my residency was in gynecology. But the system wouldnít let you stay in one department. So we went to ER, internal medicine, respiratory, gastrointestinal. . .We also had to learn to write prescriptions for western medicine.
Q: HOW COMMON IS IT TO FIND CHINESE MEDICINE DOCTORS IN WESTERN SOCIETY WHO HAVE BACKGROUND IN WESTERN MEDICINE?

Dr. Hu: Most Chinese medicine practitioners trained in China have both backgrounds. The idea is to use a more holistic approach but we have been trained in modern western techniques. We have to know all those. Modern techniques for diagnosis.
Q: THREE YEARS AT BEIJING. DID THAT INCLUDE ANOTHER RESIDENCY?

Dr. Hu: There is a one year intense study, and the other two years, you follow the professor as he treats patients. The rest of the time, we are on duty in the hospital, just like a resident. We live in a dormitory, and are pretty much on call 24 hours there.

Q: HOW AND WHY DID YOU DECIDE TO LEAVE CHINA?

Dr. Hu: I graduated in 1992. After graduate school, I went to the China-Japan Friendship Hospital, where I was attending physician. Itís a very big hospital. I first came here to visit, attending a conference in Los Angeles. In 1996, I went to Spain for work. I was on loan from our hospital to Spain.

Q: You speak Spanish?

Dr. Hu: In Spain we had a translator, but Iíve studied English since junior high school, and we spoke English in Spain.
Q: DID YOU IMAGINE YOU WOULD LEAVE CHINA AND PRACTICE ABROAD?

Dr. Hu: You know, well, not really. I went from my small home town to Beijing to Europe and finally to America. Iím very happy about that, because I always like to change. I want to see the world. I wonít necessarily stay here forever.

Q: SO AFTER SPAIN YOU CAME TO THE U.S.?

Dr. Hu: . . . .When I came here initially, for a conference, I was offered a job in the Chinese Medicine School, and I later became a teacher there. Emperorís College (in Santa Monica.) I had friends working in the school here, and they needed somebody. I still teach there today. At that time, I was still not sure I would stay here, so I still kept my position as attending physician in the hospital in Beijing at that time. I had been a supervising intern, teaching a class in college before I came here, so I was very interested in becoming a teacher here.
Q: A TEACHER, LIKE YOUR MOTHER. . .

Dr. Hu: Yeah. Thatís right. I joined Yo-San University of Chinese Medicine in 1997 as a professor. I was teaching quite a number of academic classes there, and tai-chi. Acupuncture, herb class, formulas. . .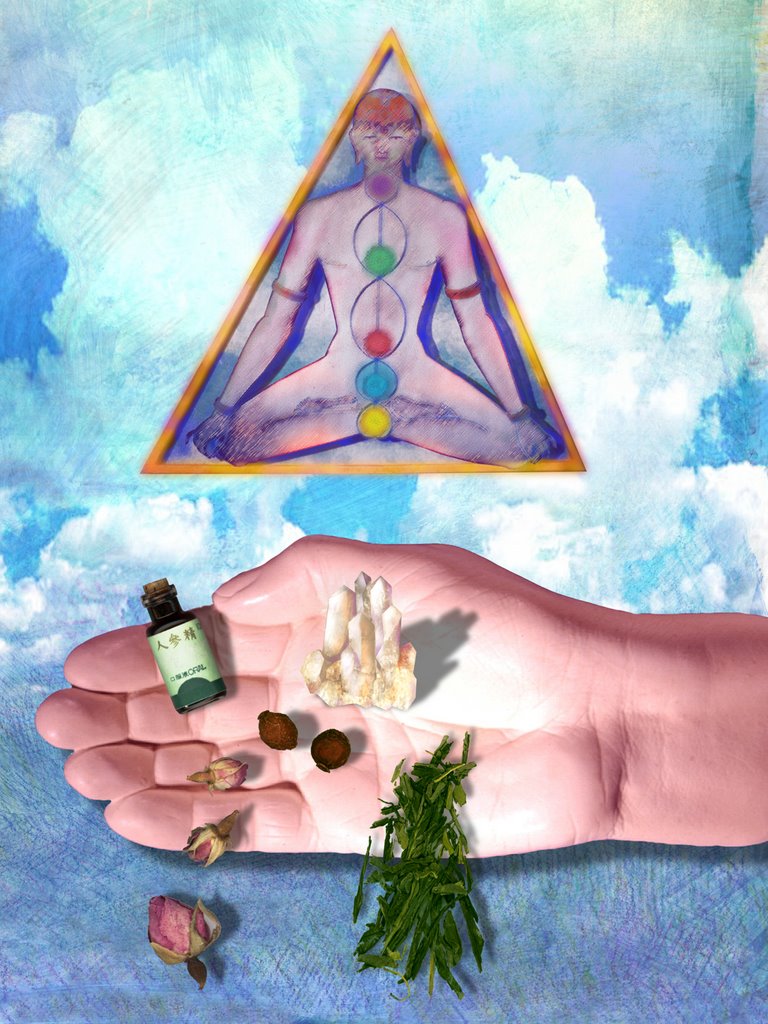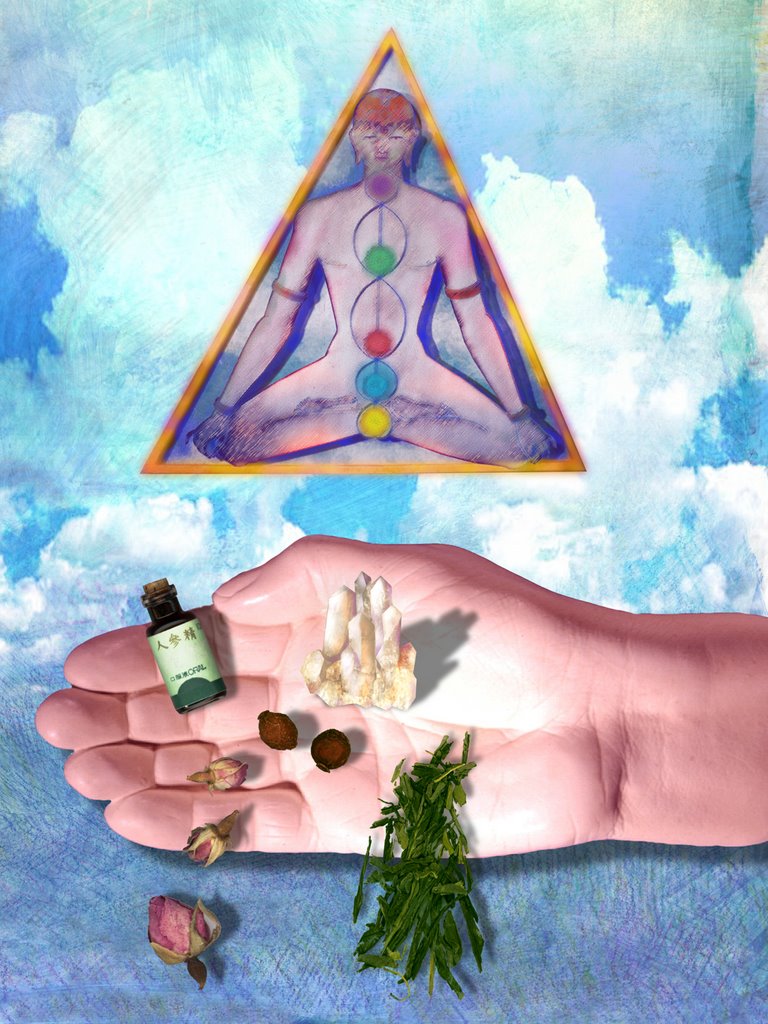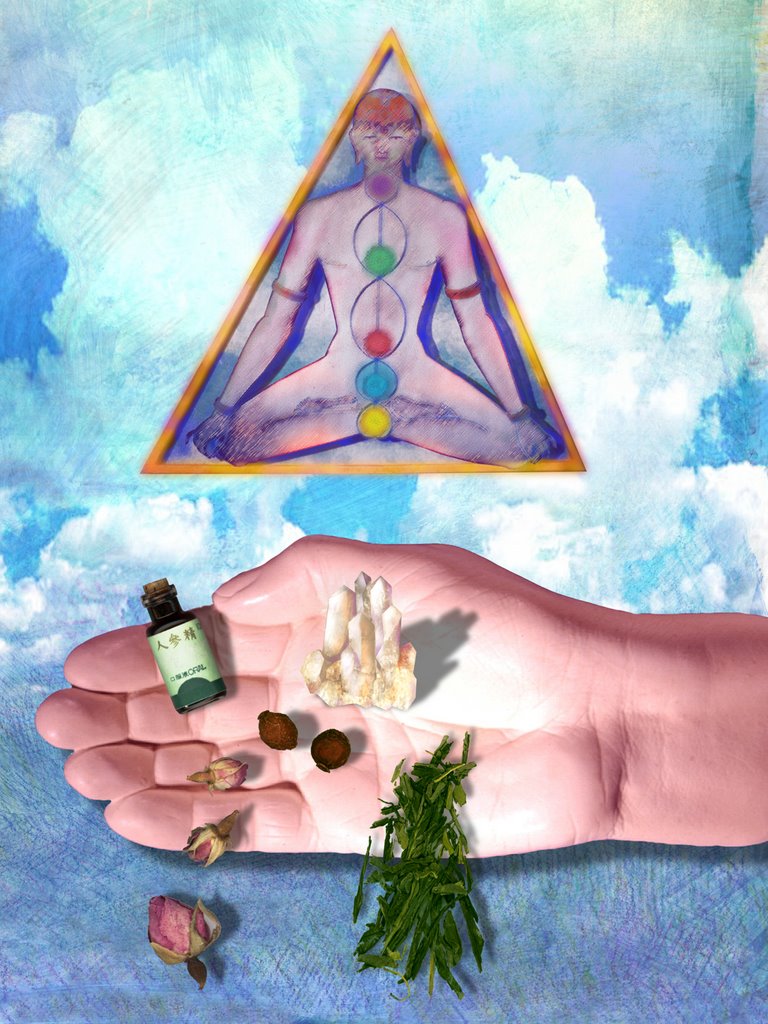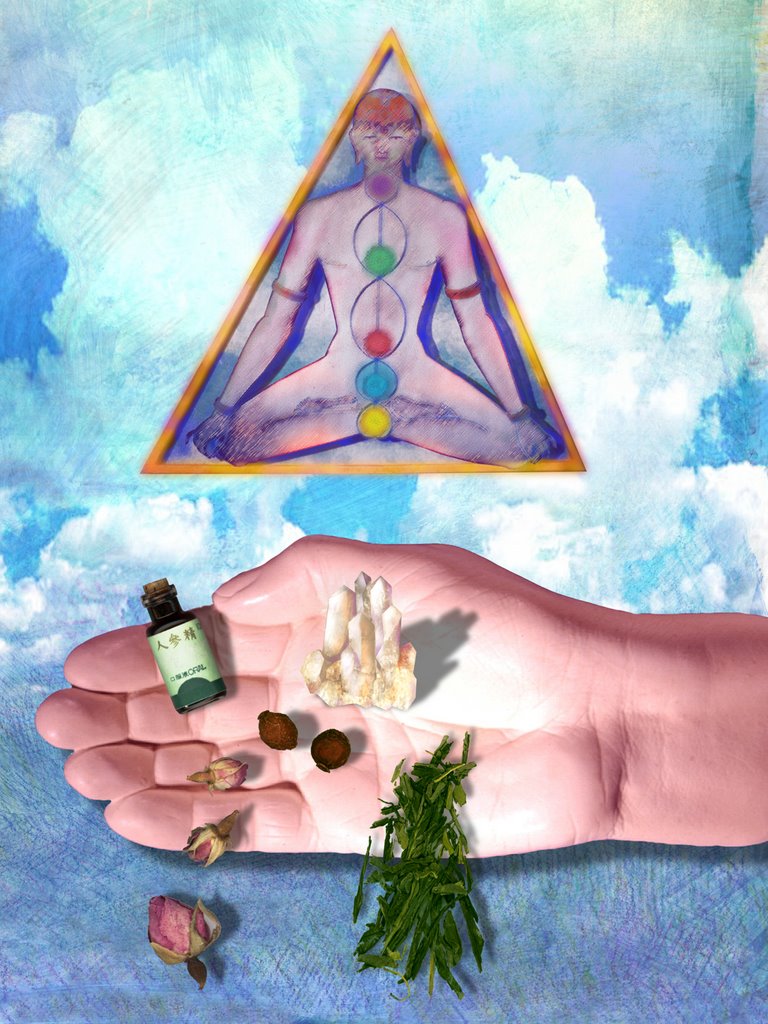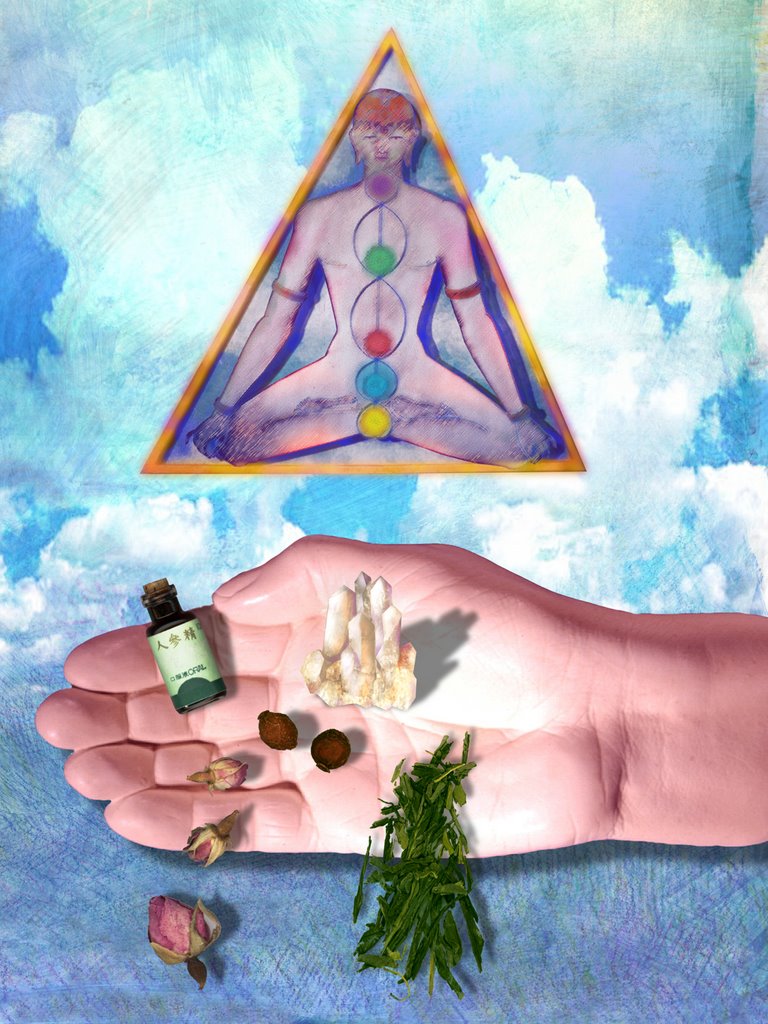 Q: IN L.A., OR IN THE WEST, THERE IS STILL A LOT OF SUSPICION AND FEAR ASSOCIATED WITH EASTERN MEDICINE, ACUPUNCTURE. IT HAS CHANGED A GREAT DEAL, BUT THERE IS STILL SKEPTICISM, CONFUSION. EVERY NOW AND THEN YOU READ ABOUT THE GOVERNMENT TAKING AWAY THE LICENSE OF AN ACUPUNCTURIST. APPARENTLY YOU CAN GET A LICENSE HERE WITHOUT THE RIGOROUS STANDARDS THAT CHINESE MEDICINE DOCTORS ARE HELD TO. . .
Dr. Hu: I think those people are qualified just to do acupuncture. We are are oriental medicine doctors, which is totally different. In China, we study the integrated western and Chinese medicine. But here, pretty much they just license acupuncture, sometimes including herbal medicine. Generally, the training is pretty good, but the amount of time is much much less than we spend studying medicine in China.
Q: SO THERE IS A HUGE DIFFERENCE BETWEEN WHAT YOU DO AND WHAT A LICENSED ACUPUNCTURIST DOES?
Dr. Hu: I am a Chinese medicine practitioner. I have a great deal of training on both sides, western and eastern, and my experience is extensive. I also do Chinese medicine nutritional counseling and even tai-chi and chi-gong. This is all part of my healing approach. I think the overall approach is really important: acupuncture, nutrition, chi-gong, herbs, etc. You donít look just to relieve the pain, or calm the patient down, but you look at the whole situation that is going on in the body, and use a larger approach.
Q: ITíS REALLY COMPARABLE TO GOING TO MEDICAL SCHOOL HERE, IN TERMS OF THE TIME INVESTED?

Dr. Hu: Yes. I spent five years after college, and four years after graduate school---which is really a residency. The China system is different because we do not just finish our residency, then work on our own. Mostly itís like a group in a hospital. With the number of years of experience and my training, I have a really good understanding about conditions, in terms of both eastern and western medicine. And even though I cannot practice western medicine here, I could go to take a license test, a medical board test. But then I would have to do a residency again. Iím very happy about being a Chinese medicine practitioner. Of course, if I were ten years younger, I might do it.

Q: A LOT OF PEOPLE ARE STILL AFRAID OF THE ACUPUNCTURE NEEDLES, AND YET THEY ARE REALLY VERY THIN, LIKE CAT-WHISKERS, AND THERE IS LITTLE PAIN---
Dr. Hu: The needles are very, very thin, and they are different gauge, size. And the person who administers the needles makes a difference, too. With experience, you really have good control. Generally, I see very little pain. Maybe it stings for just a second. Most people say, ďItís much better than I expected.Ē
Q: PEOPLE THINK THE PAIN IS LIKE GETTING A SHOT---
Dr. Hu: It's not even close to that. The needles can help you to relax. We always talk about how it works, what does it do. There is a lot of research about it, and how it affects the nervous system, the body fluid system, the neuro-endocrinology system. You can even do some surgery with acupuncture. Of course, that is usually done as research in China, and is not that popular. First of all, the point of insertion is not random. Itís a place that has chi, deeply collected. It unblocks chi, promotes blood circulation, organ function. There are many functions. For example, if we put needles in the back, there are points that connect to the lungs, the heart, kidneys, spleen, stomach, kidney. So putting needles there is not just to relieve tension or pain---it can do those things---but to open and unblock the meridians and promote better organ function. Asthma, anxiety, digestive problems---itís good for almost anything you can name. Also, the body has a strong capacity for healing, and acupuncture promotes healing. People have hormone imbalance. Well, a hormone therapist might give you estrogen or progesterone. We donít. Acupuncture and Chinese medicine are aimed at helping your body to produce more of these hormones.
Q: WHAT DO YOU SAY TO THOSE WHO THINK CHI IS IMAGINARY?

Dr. Hu: Well, chi is something you donít see. You can feel it, but you donít see it. Chi can have a broad meaning---energy---or narrow meaning, such as heart energy, kidney energy, etc. Each organ has energy, and then there is general energy.
Q: WE HAVE AN ELECTRICAL---NERVOUS---SYSTEM. IS THAT EQUIVALENT?
Dr. Hu: No. Not just that. Itís overall.
Q: YOU SPECIALIZE IN GYNECOLOGICAL PROBLEMS AND FERTILITY.
Dr. Hu: Yes, I have training in gynecology and endocrinology. Womenís hormones are all connected to the general body condition, so I find that lots of conditions are related to hormones. And also to mind/body changes. Menopause is the natural body hormone change, but it can also relate strongly to mental issues. With fertility, you have people often under stress, anxiety. I specialize in helping menopause. Itís pretty easy to treat and correct symptoms such as hot flashes, night sweats, sleep disturbance. But our goal is not just that, not just to treat the symptoms. We want to address the root causes, and make this transition much easier. Hormone balance is just one aspect. We also want to help strengthen your body, balance your body, so you can still be young. One of the things I often treat is sleep disturbance, and with just a few acupuncture treatments and herbal tea, people really get much better. . .I have people who initially come for menopause, but wind up working on maintaining strength in the body. One patient has been coming to me for several years, monthly. She has lupus, and has found her lupus flares up much much less. Her allergies are much much less.
Q: THE FERTILITY TREATMENTS WORK?
Dr. Hu: We have quite a lot of people who have come for that. There are two situations. One is that people might not be able to get pregnant. Another is polycystal ovarian syndrome, and the period can be very irregular. Or fibroids, endometriosis, etc. So we treat those conditions to relieve the symptoms and get the period more regular, and relieve pain. Lots of women have ovulation problem, irregular period. Actually that for me is not hard to treat at all. I have cases where after a few sessions, the period is regular and they get pregnant. The other situation is people near 40 have either waited too long to try to get pregnant, or they might have some problems. Acupuncture and Chinese herbs also really help increase the success of invitro-fertilization. Invitro-fertilization rate is about 30 percent. With Chinese herbs and acupuncture, you can increase the rate to about 50 percent, based on my experience. Natural healing takes time, though, especially in terms of the menstrual conditions and fertility. We have to treat for at least three to five cycles. Even people in their thirties, itís a good idea to start thinking about how they will go through menopause, and become more aware of maintaining health. Itís never too early, and never too late to take care of yourself. I also do menís fertility, too. Most of the time, the women bring their husband. Up to 80 percent are women, though.
NOTE: AN INFERTILE COUPLE TELLS THEIR SUCCESS STORY HERE.

Q: AND YOU HAVE SOME HAPPY SUCCESS STORIES?
Dr. Hu: Some people bring their babies in later, and that makes me really happy. This one couple came in, and they were desperate to have a child. And I treated her for three or four months, then she stopped coming. So after a while, I called to see how she was doing. Well, it turned out she was pregnant, and they were so happy they forgot to tell me! Another couple, the husbandís sperm count was very little, almost zero. He worked in a restaurant, but I donít know what the environmental factors might have been. Wife was fine. So after three months of treatment, his wife was pregnant. Acupuncture, Chinese medicine, and supplements.
Q: LETíS TALK ABOUT THE HERBS. IT USED TO BE BAGS OF THE RAW HERBS, BUT NOW IT SEEMS TO BE ALL POWDERS AND PILLS.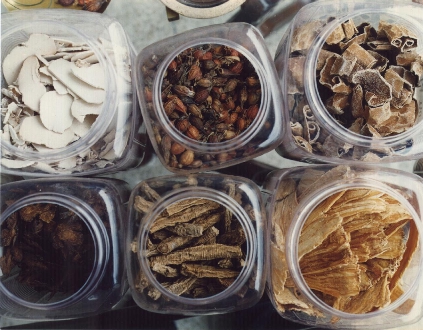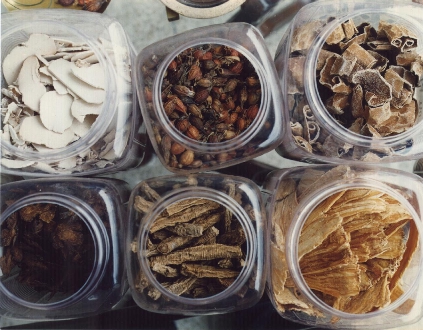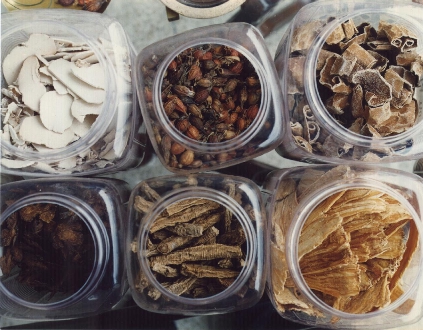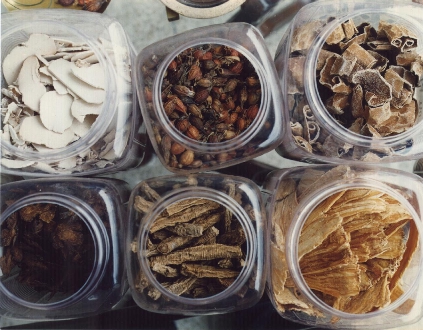 Dr. Hu: Pills are probably still not the best choice, because itís sort of standard patent medicine. But powder is pre-made, and very close to raw herbs. Of course, the best is probably the raw herbs that you cook and drink the tea from, every day. But powder is pretty close. People are busy, have no time to cook, so. . .But we still formulate for specific conditions. We specifically design (herbal prescriptions) for individual needs and conditions. Thatís one thing unique about Chinese medicine. You know, you go to a (western) doctor for a particular condition, like endometriosis, and the treatment is pretty much the same. But in Chinese medicine, we believe that the same condition manifests differently in different people, and the causes can be different, too. Some are due to exertion, deficiency, stagnation, over-indulging in coffee, alcohol, or the diet is irregular. In terms of doing herbal medicine, we have four diagnostic techniques: inspection, palpation, inquiring, smelling. We collect all this information. This diagnosis can be based on what we call the eight principles, and also which organ is involved. You might have heart/blood stagnation, for people who have had heart attack, or people who have fibroids, we call that blood stagnation in the lower part of the body. People often show what we call liver/kidney deficiency. Itís just a different concept, completely different theory. Based on this diagnosis, we make up the herbal formula for the patient. Honestly, in China, we have much more choice, much broader choice with herbal medicine. We have herbs that are as strong as (western) medicine. Of course, the FDA does not allow some herbs to be imported, but in general, the herbs we use here are pretty safe.
Q: HOW SAFE ARE THEY?

Dr. Hu: In terms of toxicity, harshness, or heavy metal content, in general itís pretty safe.
Q: SAFER HERE THAN CHINA?

Dr. Hu: Well, in China, we treat it as a medicine, not just food. Of course, Chinese medicine and food come from the same source. Barley, dates, lotus seeds, are just like food. But the basic concept of Chinese medicine is to use the property of the herbs to correct whatís going on in the body.

Q: THESE ARE NOT USED TO KILL SYMPTOMS, BUT TREAT THE ROOT CAUSE OVER A PERIOD OF TIME?
Dr. Hu: Yes, to treat the root cause. For example, people have a respiratory infection cough. Actually, three or four bags of (herbal) tea can actually catch that, the cough will go away without needing antibiotics. In China, they use this even for emergency---or herbal injection. Muscle injection, I.V.. I had to use that after I gave birth. It boosts the immune system. You can treat lots of inflammation and infection condition. For general internal problems or health maintaining, Chinese medicine has even greater benefit (than western.)

Q: ARTICLES TALK ABOUT HEAVY METAL CONTAMINATION IN CHINA-PRODUCED HERBS. YOUR COMMENTS?

Dr. Hu: Well, some patented medicine has some heavy metal. In the old days, they used cinnabar to treat emotional conditions. Of course, this does not apply right now, even in Chinese patent pill medicine. I think other people worry about the soil that produces the Chinese herbs, with heavy metal pollution, etc. We order a lot from GNP, which is a good manufacturer---certified.
Q: YOU ARE A TAI-CHI MASTER. IíVE SEEN YOU DO THE MORE ATHLETIC CHEN STYLE. VERY IMPRESSIVE.
Dr. Hu: All the traditional Chinese medicine schools have martial arts teams. Tai-chi has other martial arts: knife, sword, spear, group tai-chi, etc. My personal specialty was with spear. I attended the first National Health Games. Each province sends one person. I was the fourth in the national spear competition! Well, the Yang style, the more slow style, developed from the chen style. I learned them both, and I like both. But chen style has slow, graceful moments, and also some explosive moments. A combination. I think tai-chi is an amazing exercise. I love yoga. I do yoga, too, but itís a different approach. I have patients who tell me that they went to tai-chi, and the first time did not feel too much, but when they went to yoga, they felt relaxed. I said, ďYou know, to do the tai-chi, and the chi-gong also, you have to understand a little bit about the philosophy and the chi energy. The more you do it, the more you feel the chi, the more you feel the benefit.Ē It takes some time to master the skills. The three major aspects: the mind, the breathing, the movement. You never stop learning it, either. I still feel that I am an elementary student. Itís not just the movement that looks nice, itís how you feel internally. Itís amazing. Itís become more popular in America, and people are starting to accept it. But still we need more people to know about it.

Q: WHAT PRIORITIES DO YOU BRING TO YOUR WORK?
Dr. Hu: Well, first of all, I really, really like what Iím doing, and I feel really happy about it. Also I like to work with people. I understand what Iím doing very well, and I have confidence in what I am doing. I really care about people, of course not just to treat conditions, but to treat the whole person. I think I have a good sense about that. In terms of my personal health, I really take care of myself very well through Chinese medicine, chi-gong, tai-chi, acupuncture, and I really have a high enthusiasm to teach and educate people about health. Not just to treat disease, but to maintain the good health. Increase life quality.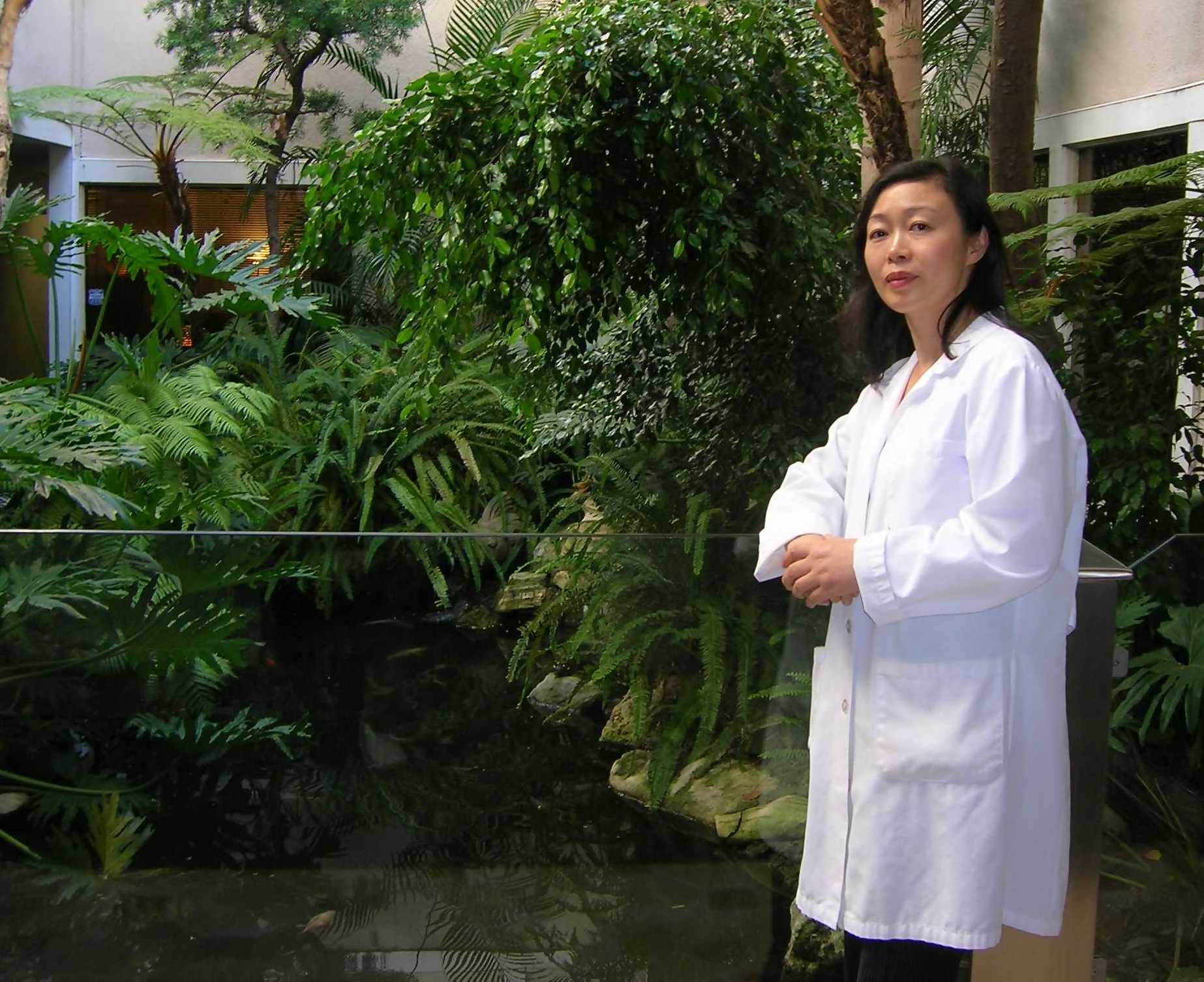 Dr. Hu outside her West Los Angeles clinic.