LESS THAN SATISFYING ENCOUNTERS WITH HUMANITY!
THE ILLUSTRATED BOOK!
ORDER NOW
The decline of western civilization as measured by the fact that nothing works right anymore, and nobody knows how to behave, and nobody gives a ----!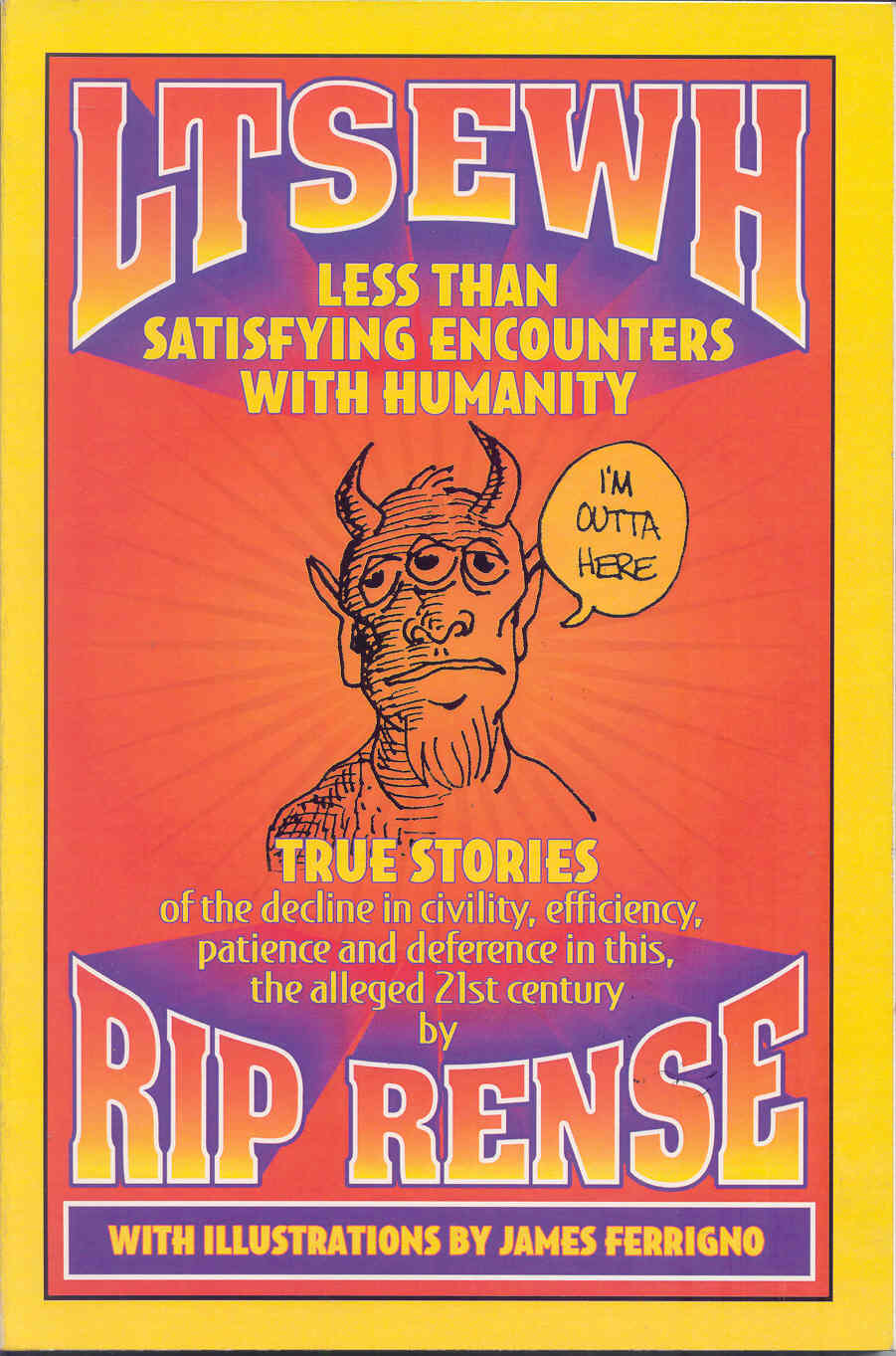 The most thrilling, side-splitting, tear-jerking, ROTFLOL
Less Than Satisfying Encounters With Humanity
of the last decade (or so). . .

With illustrations from the one-of-a-kind mind
of the great James Ferrigno.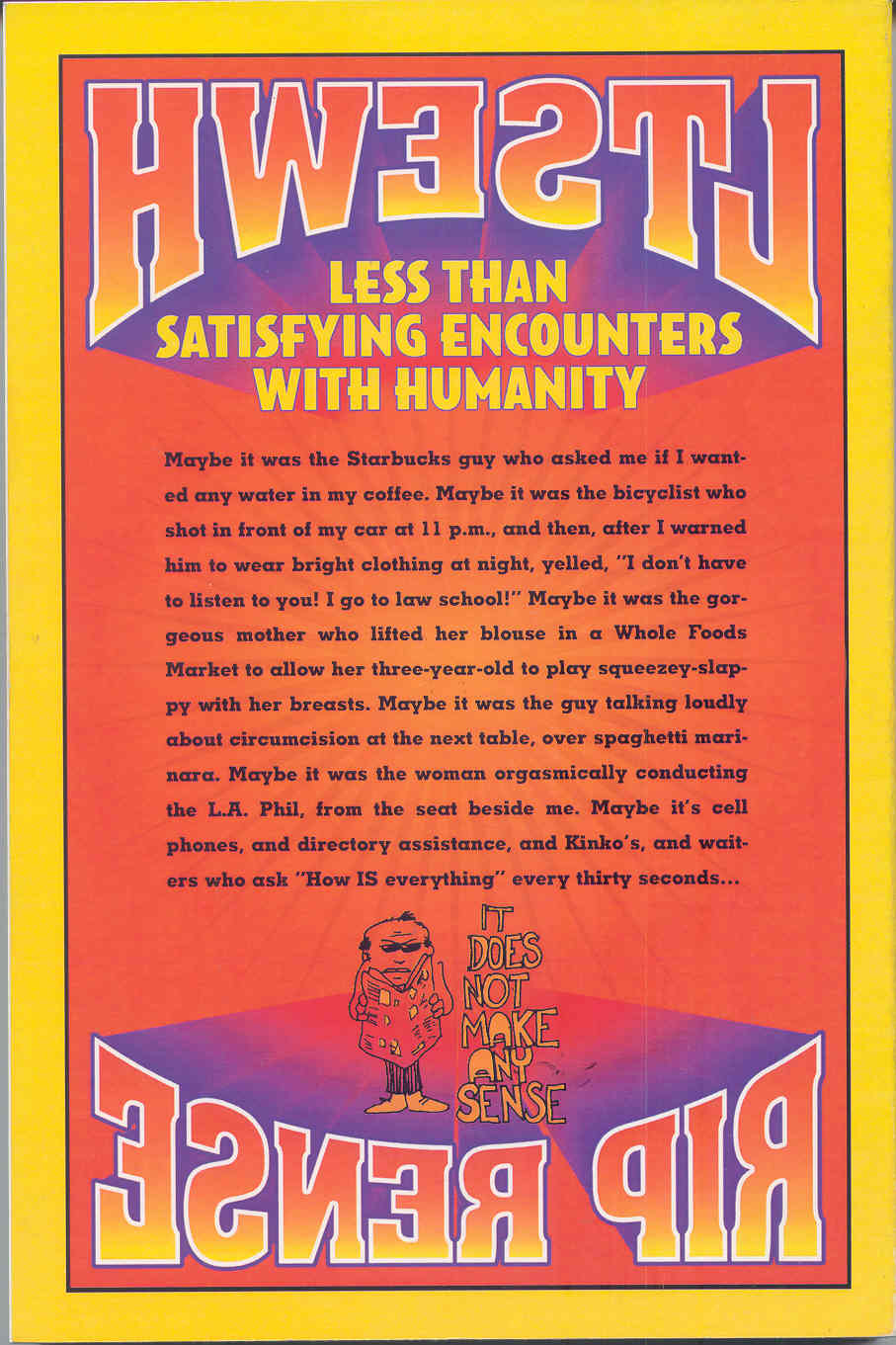 You've read the column in the L.A. Times,
Rense.com, and The Rip Post.
And now. . .
Less Than Satisfying
Encounters With Humanity
by Rip Rense
THE ILLUSTRATED BOOK.
. . .a modest journal of the decline of efficiency and civility
in the USA, in this, the alleged 21st Century. . .
WHAT READERS ARE SAYING:
"One word Rip..... Fantabulous ! Thank you and just had to get back to you... can't put it down. : ) "---John Melenko, CA.

"Don't take it the wrong way but LTSEWH is a great bathroom book."
---Fred Hemmer, FLA.
"Simply the most important book you will read about the decline of Western Civilization, bar none."---Raj Bavnani, CA.
"I must tell you that it's very, very funny!"---June Cameron, CA.

"You have more 'less than satisfying encounters' than any three other people I know. I've given this some thought and my conclusion is that it is your unhappy fate to be something of a "schmuck magnet." Unpleasant-incompetent-self-aggrandising people enter your close orbit with greater frequency than the rest of us."
---Bob Ballenger, Encino, CA.


ORDER NOW

HEY, KIDS! DO YOU HAVE LTSEWH'S? SEND THEM IN, AND WE'LL PRINT 'EM!
CLICK HERE


BACK TO PAGE ONE