www.riprense.com

New:
LET THE FISH-FRY PROCEED
Rense on Chief Executioner Trump
here
GIMME SHELTER!
Rense on viral isolation
here

Beatles Matters:
SOME BUMPS IN THE NEW 'ABBEY ROAD'
Rense Review
here
MIXED FEELINGS ABOUT THE NEW BEATLES 'WHITE ALBUM' MIX
Rense on poor choices, lack of imagination, expedience
here


The Great, Great Jerry Lawson Dies at 75
Rense obit here


Hey, kids! Rensart Productions presents. . .Rense Art.
Click here, or just go straight to the Rip Post Store.

The Rip Post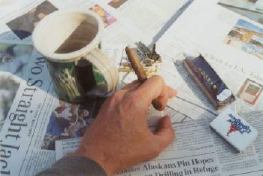 Featuring four-time Los Angeles Press Club Award-winning column (now on hiatus.)



Tribute Website for the Original, Forgotten
Los Angeles Daily News
Interviews with former staff members, tons of photos!


Albums by The Persuasions, produced by Rip Rense*