The department of Lingoland Security presents.

BAD WORDS

YOU'VE READ THE COLUMNS IN THE LOS ANGELES TIMES
AND THE RIP POST, NOW. . .THE BOOK!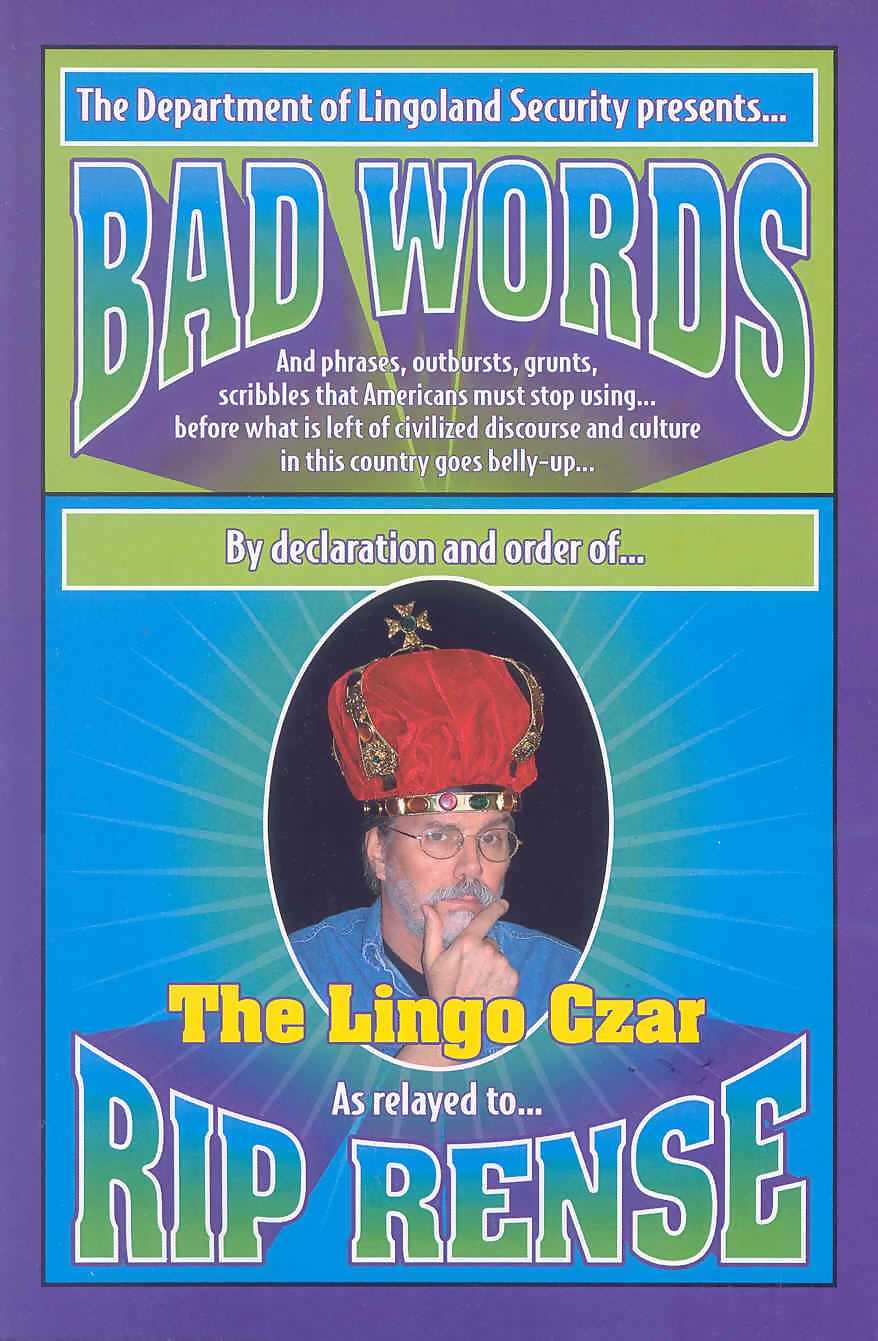 Here it is---210 acid-dripping pages exposing rigidly conformist slang, pin-headed outbursts, 'cool' patois, abominable cliches, infantile drivel, smug rejoinders, mandatory peer-enforced buzzwords and idiot-speak that Americans are spewing from their 500-word vocabularies as their knuckles hang ever closer to the sidewalk.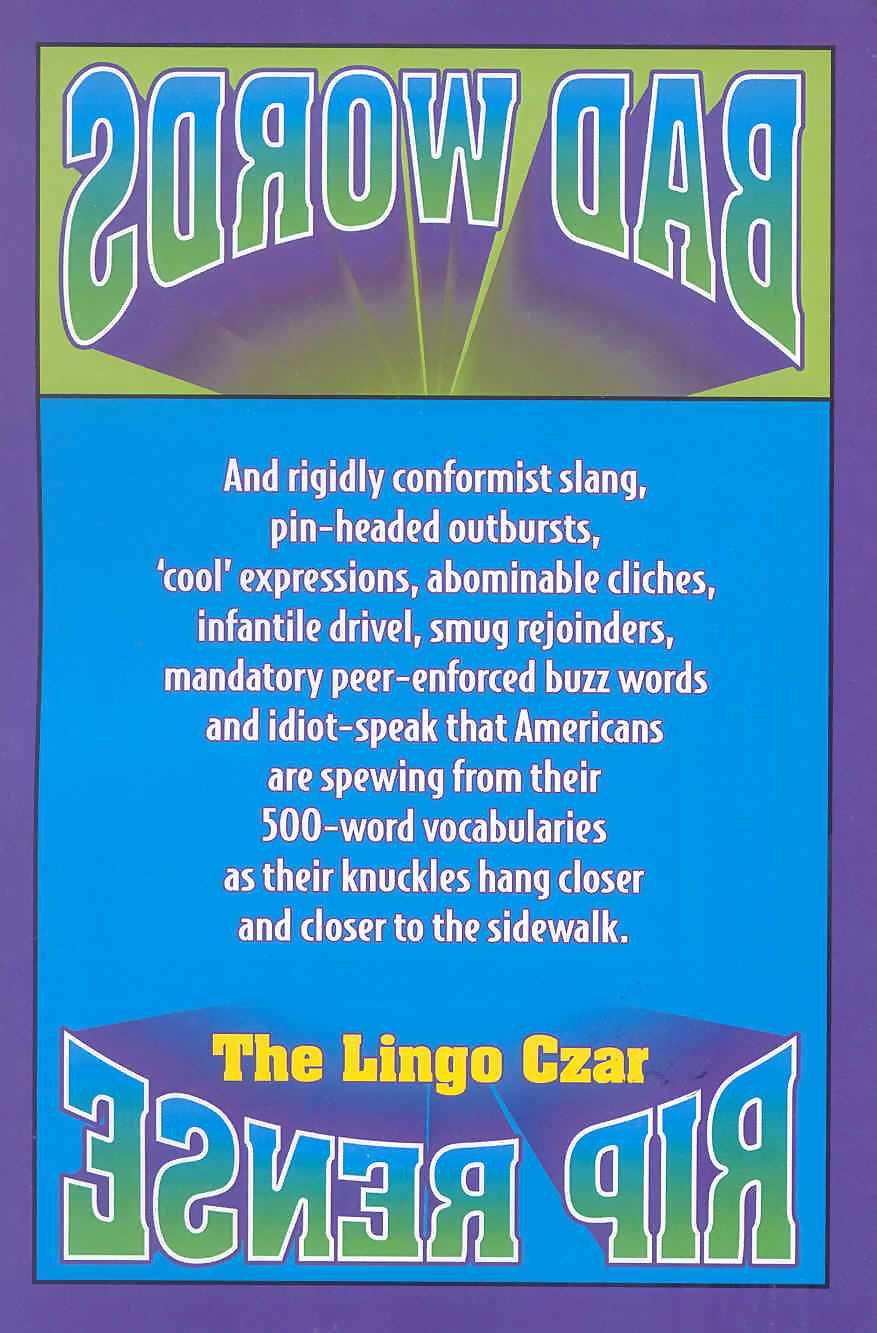 ORDER HERE
WHAT READERS ARE SAYING:

"A more blistering evisceration of culturally bankrupt pop culture does not exist."---Horace Frobischer, San Francisco.

"This book is liable to make anyone embarrassed to speak in public."---Mrs. Ouliotta Hemoglobin, Pancake, Iowa.
"Words! Words! Words!"---Dwight Frye.

BACK TO PAGE ONE