Jesus H. Christ!
Taking the "fundamental" out of Christianity. . .

"So if I understand you correctly, Jesus, I nuke Iran and then invade N. Korea? Or do I nuke N. Korea and then invade Iran? And do I do this after we spread the bird flu at anti-war protests and quarantine all the commies? "

FROM GOD'S LIPS
TO GEORGE'S EAR
CLICK HERE

Onward, Christian Soldiers!
YOU HAVE TO SEE IT TO BELIEVE IT:
FORCE MINISTRIES:

KILLING FOR JESUS
CLICK HERE
Jesus in the news!


UPDATED RELIGIOUSLY. . .


THE LIE OF TELEVANGELISM EXPOSED
Peter Popoff was exposed long ago---but he's back making millions anyhow! Praaaaise Jesus!
http://www.youtube.com/watch?v=qxqRN5vjDHQ&mode=related&search=
CREFLO DOLLAR IS A 'TIMES SQUARE PIMP'---PASTOR MANNING
Say hallelujah!
http://www.youtube.com/watch?v=kgJnghVJ-DA&mode=related&search=
TOMB CONTAINS
THE ENTIRE JESUS FAMILY!
Ozzie Jesus, his lovely wife Harriet Jesus, David and Ricky Jesus
http://www.ynetnews.com/articles/0,7340,L-3368731,00.html
http://www.iht.com/articles/2007/02/27/news/jesus.php
SINEAD O' CONNOR GIVES BIRTH TO JESUS
http://www.showbizireland.com/news/january07/05-oconnor05.shtml


POPE SAYS DYLAN IS 'FALSE PROPHET'


Rip Post says Pope is 'false prophet'
http://news.aol.com/entertainment/music/articles/_a/dylan-a-false-prophet-says-pope-benedict/20070308093709990001?ncid=NWS00010000000001


'MEGACHURCH' STOLE FUNDS MEANT FOR TSUNAMI VICTIMS


Very Christian of them!
http://www.seattleweekly.com/2007-02-21/news/cash-and-carry.php
'CHRISTIAN' FUNDAMENTALISTS
LAUNCH 'LORD'S WIKIPEDIA'
http://www.spiegel.de/international/0,1518,469969,00.html
"Kangaroos, like all modern animals, originated in the Middle East and are the descendants of the two founding members of the modern kangaroo baramin that were taken aboard Noah's Ark prior to the Great Flood." This sentence is taken from an online encyclopedia. And it is meant seriously.
EDWARDS: JESUS WOULD BE APPALLED AT U.S.
http://www.sfgate.com/cgi-bin/article.cgi?f=/n/a/2007/03/05/politics/p135336S12.DTL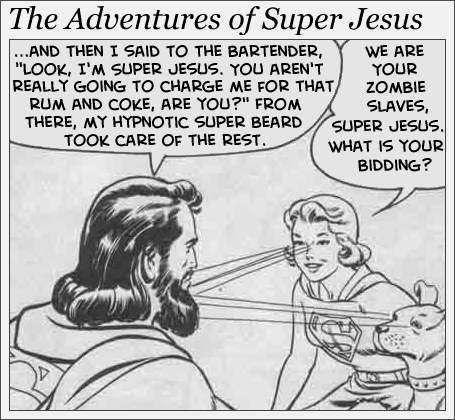 AFRICA 'CHRISTIANITY'---
JESUS IN THE MORNING, VOODOO AT NIGHT
http://www.spiegel.de/international/spiegel/0,1518,463787,00.html
POPE TO BECOME MORMON AFTER HE DIES?
http://www.reuters.com/article/inDepthNews/idUSL0218416820070204
SUBURBAN DESPAIR FUELS RADICAL 'CHRISTIAN' RIGHT
http://www.alternet.org/story/46908/
It is a movement built on the growing personal and economic despair of tens of millions of Americans, who watched helplessly as their communities were plunged into poverty by the flight of manufacturing jobs, their families and neighborhoods torn apart by neglect and indifference, and who eventually lost hope that America was a place where they had a future.
LOOKS LIKE THE CRUSADES WORKED---
MOST OF THE WORLD POISONED BY 'CHRISTIANITY'
http://www.spiegel.de/international/spiegel/0,1518,460233,00.html


SEE MAP


http://www.spiegel.de/international/spiegel/0,1518,grossbild-776256-460233,00.html
PLAY JESUS BALL!
IT'S 'FAITH DAY' AT THE BALLPARK!
Roll those eyeballs back in your heads and get holy, baby!
http://www.rockymountainnews.com/drmn/other_business/article/0,2777,DRMN_23916_5282709,00.html


DID THE VATICAN STEAL JESUS'S FORESKIN?


http://www.slate.com/id/2155745/?nav=tap3
Religion is the Root of all Evil?
http://www.spiegel.de/international/spiegel/0,1518,444787,00.html
The Hijacking of Jesus---
How the Religious Right Distorts Christianity
and Promotes Prejudice and Hate
BY DAN WAKEFIELD
http://www.danwakefield.com/page2.html
EVIL D. JAMES KENNEDY TEAMS WITH COULTER
http://www.rawstory.com/news/2006/New_TV_special_featuring_Coulter_ties_0819.html
EVOLUTION GENES IDENTIFIED
http://news.yahoo.com/s/nm/20060816/ts_nm/science_evolution_dc
JACKIE MASON SUES JEWS FOR JESUS---
NOW THAT'S FUNNY
http://www.haaretz.com/hasen/spages/754934.html
PREZMANIAC'S "JUST A COMMA"---
IS CODE TO BIBLE-BANGERS
If Iraq is a comma, guess nuclear war would be a whole word
http://www.washingtonpost.com/wpdyn/content/article/2006/10/04/AR2006100401707.html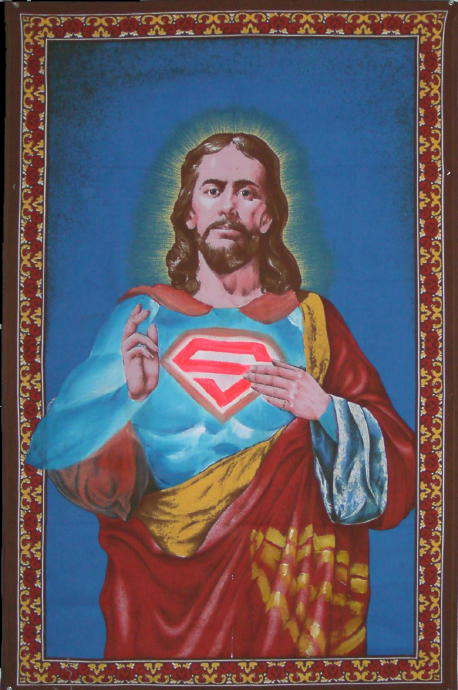 Mr. Christ, fancifully depicted. The most recent Superman
movie portrayed the Man of Steel in the vein of a Savior from the heavens.
BLOODTHIRSTY CHIMPS AND SEX-CRAZED BONOBOS!
http://service.spiegel.de/cache/international/spiegel/0,1518,druck-433327,00.html
JESUS WAS A RICE FARMER IN JAPAN!
http://news.bbc.co.uk/2/hi/programmes/from_our_own_correspondent/5326614.stm


PROGRESSIVE EVANGELICALS STRIKE BLOW FOR ENVIRO SANITY


http://www.washingtonpost.com/wp-dyn/content/article/2006/09/09/AR2006090901155.html?referrer=emailarticle
MEGACHURCHES ARE
HOOKING KIDS WITH "COOL"
Our Dude, which art in heaven. . .
http://www.alternet.org/story/39427/
PRESBYTERIAN CHURCH PUBLISHES BOOK BLAMING BUSH FOR 9/11
Now that's progress. . .
http://www.worldnetdaily.com/news/article.asp?ARTICLE_ID=51463
'CHRISTIAN' CRETINS LOBBY FOR 'END TIMES'
(Rip Post comments: All religious broadcasting should be illegal, religious institutions taxed.)
http://www.alternet.org/story/39748/
At the center of it all is Pastor John Hagee, a popular televangelist who leads the 18,000-member Cornerstone Church in San Antonio, Texas. While Hagee has long prophesized about the end times, he ratcheted up his rhetoric this year with the publication of his book, "Jerusalem Countdown," in which he argues that a confrontation with Iran is a necessary precondition for Armageddon and the Second Coming of Christ.
HERE COME THE 'CHRISTIAN ZIONISTS'
http://www.commondreams.org/headlines06/0727-11.htm
Over the past two decades, as the Christian Right has grown in political power in the United States, there has been a parallel growth in support for Israel. Organisations made up of conservative evangelical and Jewish leaders have been founded, and millions of dollars have been raised and donated to charities in Israel. Now, a new group plans to take it up a notch, becoming a significant presence in any political policy debates involving Israel. Last week, while the Israeli-Hezbollah conflict continued to escalate, Christians United for Israel (CUFI) -- an organisation founded less than six months ago by Texas evangelist Rev. John C. Hagee, pastor of the 18,000-member Cornerstone Church in San Antonio, Texas and the author of "Jerusalem Countdown," a 2006 book about a nuclear-armed Iran -- rolled into Washington for its first major get-together. More than 3,400 delegates from across the United States attended the inaugural meeting.
'CHRISTIAN ZIONISM' LOBBY H0PES TO RIVAL AIPAC
Amy Goodman looks at the new Jeezo Fascism and its influence on Bush
http://www.democracynow.org/article.pl?sid=06/08/15/1326256
A new group was recently established called Christians United for Israel - CUFI. They're an evangelical organization that believes supporting expansionist policies of the Israeli government is: "a biblical imperative." In a new article for The Nation, journalist Max Blumenthal reports group members have held several meetings with White House officials to talk about US policy in the Middle East. They've apparently lobbied the administration to adopt a confrontational posture toward Iran, refuse aid to the Palestinians and give Israel a free hand in its attack on Lebanon.
THE 'CHRISTIAN' TALIBAN?
http://www.alternet.org/story/40318/
'Christian' reconstructionists believe democracy is heresy and public school is satanic -- and they've got more influence than you think.
IS NEW SUPERMAN REALLY SUPERJESUS?
http://news.bbc.co.uk/2/hi/uk_news/magazine/5223302.stm
FIRST THE ROCKIES WENT JEEZO---NOW THE ATLANTA BRAVES
http://www.csmonitor.com/2006/0727/p01s02-ussc.html
Hear The Persuasions sing "Life is a Ballgame!"
First base is temptation, second base is sin. . .
http://www.mp3.com/tracks/628094/dl_streams.html
JEEZO FREAKS VOTED OFF KANSAS BOARD OF EDUCATION
http://www.sfgate.com/cgi-bin/article.cgi?f=/news/archive/2006/08/02/international/i062230D82.DTL
CRAZY S. KOREAN CHRISTIANS IN AFGHANISTAN DESPITE WARNING
http://www.rawstory.com/showoutarticle.php?src=http%3A%2F%2Fwww.alertnet.org%2Fthenews%2Fnewsdesk%2FSEO235479.htm
CRAZY PAT ADMITS GLOBAL WARMING IS REAL
http://www.alternet.org/blogs/video/#39872
Celling The Bible
Ah don't care if it rains 'r freezes,
long's Ah got my cellular Jesus
http://www.latimes.com/technology/la-na-digital16may16,0,7404453.story?coll=la-home-headlines
THE GOSPEL ACCORDING
TO JUDAS. . .
http://www.nationalgeographic.com/lostgospel/?fs=www9.nationalgeographic.com
HELEN THOMAS: WHERE ARE ALL THE LEADERS OF FAITH?
http://www.commondreams.org/views06/0504-23.htm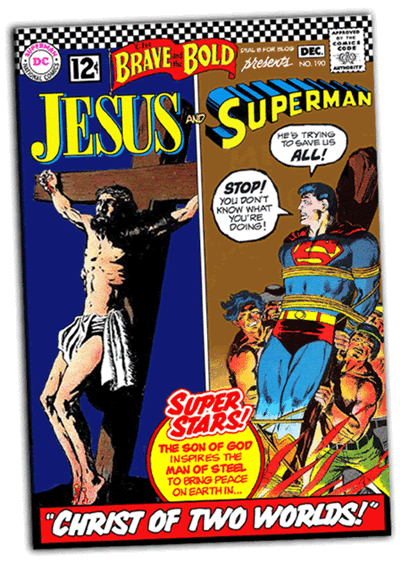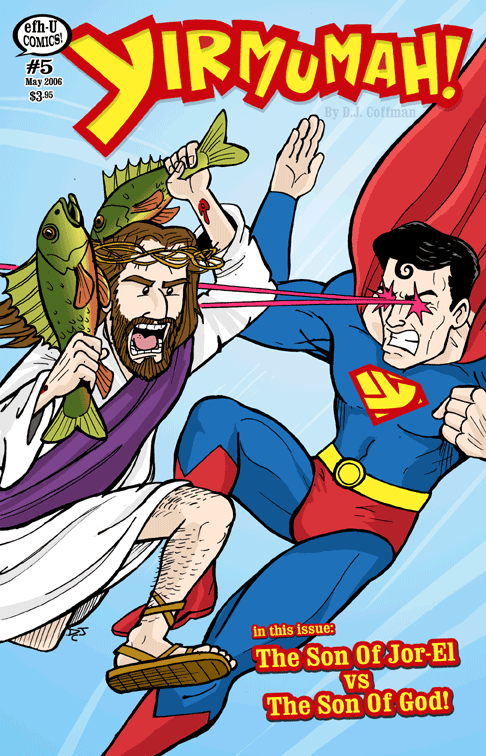 INTERVIEW:
KEVIN PHILIPS ON MESSIANIC AMERICA
http://www.alternet.org/story/34572/
Well, we have to be careful what description we're using. For example, if you take born-agains. The percentage of born-agains in this country is something like 42 or 43 percent. With Republicans, it's 10 points higher, and with Democrats it's 10 points lower. Just a guess. I would say that 40 percent of the Republican coalition is fundamentalist evangelical and Pentecostal. Now, there would be a larger group that would be born again, who wouldn't quite consider themselves in some of these dimensions.


WATCH: THE GOD WHO WASN'T THERE


http://www.thegodmovie.com/clip-TheGap.php
COPS GRAB CHILDREN OF SATAN-FEARING CULT
http://news.scotsman.com/latest.cfm?id=668412006
The cult believes attending school exposes students to satanic forces.
CALIF. PICKS GAY BISHOP---
PROMPTLY DENOUNCED AS 'TERRORIST'
http://news.yahoo.com/s/ap/20060504/ap_on_re_us/episcopalians_gays
The Rev. Paul Zahl, dean of the conservative Trinity Episcopal School for Ministry in Ambridge, Pa., likened the election of a gay bishop in California to "a terrorist bomb, which is timed to destroy a peace process."


SEX TOURISM THRIVES IN THE BIBLE BELT


http://news.yahoo.com/s/nm/20060404/lf_nm/crime_sextourism_dc_2
WAL-MART REFUSES TO SELL
HEATHEN MARDIS GRAS COLORS
http://www.alternet.org/blogs/peek/#34216
FALWELL VS. FALLWELL
http://www.rawstory.com/news/2006/Supreme_Court_rejects_Falwell_appeal_to_0417.html
REV. MOON: AMERICANS HAVE SACRIFICED
THEIR SEX ORGANS TO SATAN!
http://www.alternet.org/mediaculture/34072/
And listen, I should add, to the Reverend Sun Myung Moon, owner of the conservative mouthpiece the Washington Times and noted "Messiah," Moon's warning to America is that we must have sex the way he entreats us, in the positions he has designated, or else forfeit our "love organs," as he dubs them, to the dark lord Satan.


CATHOLIC BILLIONAIRE WANTS TO BUILD 'CITY OF GOD'


http://pewforum.org/news/display.php?NewsID=10279


WHY I AM A CHRISTIAN (SORT OF)


by Robert Jensen
http://www.alternet.org/story/33236/
So, I'm a Christian, sort of. A secular Christian. A Christian atheist, perhaps. But, in a deep sense, I would argue, a real Christian. A real Christian who doesn't believe in God? This claim requires some explanation about the reasons I joined, and also opens up a discussion of what the term "Christian" could, or should, mean.
PASTORS ATTACK MEGACHURCHES
click here
DON'T EXPECT MUCH FROM "EVANGELICAL ENVIRONMENTALISTS"
Their good intentions are undercut by their own leaders
http://www.alternet.org/blogs/themix/#32033


EVANGELICAL DILEMMA: CAN'T CONDEMN THEM EEELEGAL IMMIGRANTS 'CAUSE THEY'S CHRISTIANS!


http://www.alternet.org/blogs/themix/31397/


EVANGELICALS TO LAUNCH "CHRISTIAN AIPAC"


http://www.rense.com/general69/evang.htm
JESUS WAS A STONER!
Certainly used "healing cannabis"
http://education.guardian.co.uk/higher/research/story/0,,869488,00.html


GET THIS---FALWELL SAYS HE AND NETANYAHU EXTORTED CLINTON---USED LEWINSKY THREAT TO MAKE BILL CHANGE ISRAEL POLICY


http://www.rense.com/general69/col.htm
WHY DOES ANYONE PAY ANY ATTENTION
TO LUNATIC PAT ROBERTSON?
http://rawstory.com/news/2005/Robertson_said_Sharon_being_punished_by_0105.html
Did Pat foresee this?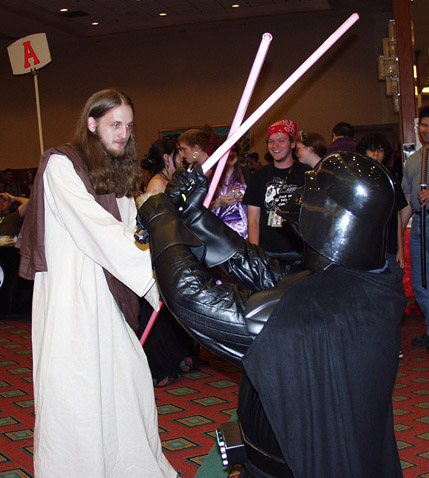 "Jesus" dukes it out with Darth Vader.
NOW SOME JEWS EMBRACE "INTELLIGENT DESIGN"
http://www.alternet.org/story/30335/
"CHRISTIANS" PROTEST NBC SHOW ABOUT PRIEST WHO CONSULTS HAY-SOOS
http://www.afa.net/petitions/issuedetail.asp?id=175
GARY HART ON "FAITH-BASED" B.S. INFECTING GOV'T
http://www.buzzflash.com/interviews/05/12/int05047.html
WHERE WOULD JESUS SHOP?

http://www.coloradoan.com/apps/pbcs.dll/article?AID=/20051212/BUSINESS/512120302/1046
JESUS BANS "CHRISTIAN" GROUP!
by Mark Morford
http://www.sfgate.com/cgi-bin/article.cgi?file=/gate/archive/2005/12/09/notes120905.DTL
In an astonishing but not completely unexpected announcement, Jesus H. Christ, vice president and CFO of All That Is Inc., appeared today on a large tortilla at a roadside taco stand in Zacatecas, Mexico. . .

GOOD CHRISTIANS BEAT KANSAS PROF
WHO DERIDED 'INTELLIGENT DESIGN'
http://www.cnn.com/2005/EDUCATION/12/06/creationism.class.ap/index.html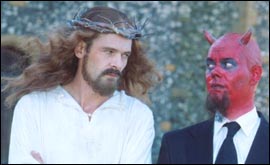 Quien es mas macho? El Jesus o el diablo?
Evolutionary biologist: God is a delusion, religion is a virus, and America has slipped back into the Dark Ages.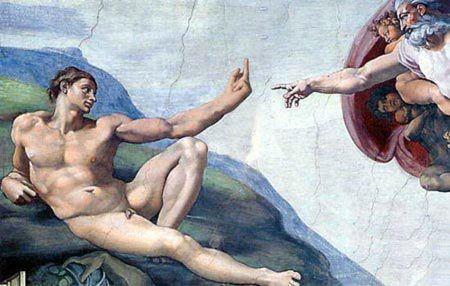 CLICK HERE
BATMAN VS. BOBBLEHEAD!
--or--
Everything you need to know about Pat Robertson
by Rip Rense
click here
Here it is---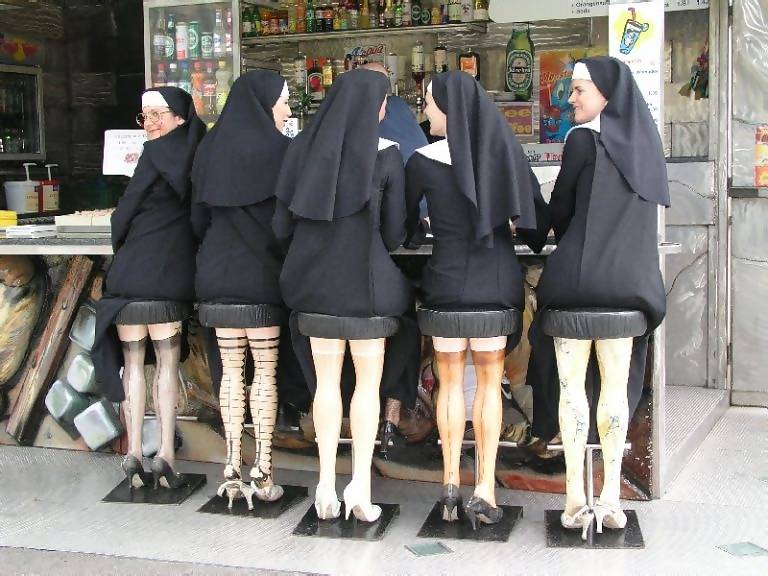 The Christian Left
FROGGIE!
THE WRATH OF GOD?
by Rip Rense
click here

THE MOST IMPORTANT COMMENTARY SINCE BUSH WAS 'ELECTED' IN 2000:
There is No Tomorrow
by Bill Moyers
http://truthout.org/docs_2005/013105F.shtml

Interview:
'CHRISTIAN RIGHT'
IS NOT CHRISTIAN AT ALL
---Former President Jimmy Carter
http://www.prospect.org/web/page.ww?section=root&name=ViewWeb&articleId=7572
EXCERPT: When I was younger, almost all Baptists were strongly committed on a theological basis to the separation of church and state. It was only 25 years ago when there began to be a melding of the Republican Party with fundamentalist Christianity, particularly with the Southern Baptist Convention. This is a fairly new development, and I think it was brought about by the abandonment of some of the basic principles of Christianity. First of all, we worship the prince of peace, not war. And those of us who have advocated for the resolution of international conflict in a peaceful fashion are looked upon as being unpatriotic, branded that way by right-wing religious groups, the Bush administration, and other Republicans.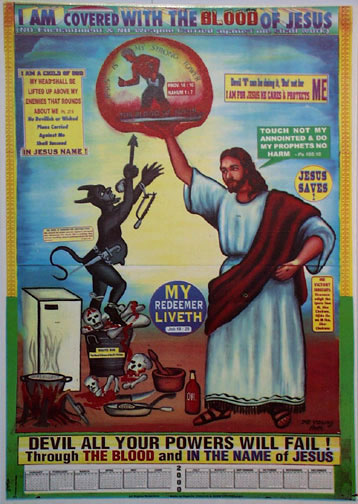 quien es mas macho?
El Jesus o el diablo?
For t
he Thinking Christian. . .
Noah Tried to Save the Dinosaurs!

http://www.answersingenesis.org/home/area/faq/docs/dino_meteor.asp

A Christian takes on the Neo-Christians

by James Neff
http://www.rense.com/general59/godse.htm
Troops Sway to "Christian" Rock Before Battle
http://www.news24.com/News24/World/Iraq/0,,2-10-1460_1617069,00.html
Quien es mas macho? Bush o Hitler?
Both Adolf and George invoke Christ in justifying endless war
http://www.informationclearinghouse.info/article6838.htm
EXCERPT: As Bush has invoked the cross of Jesus to simultaneously attack the Islamic and Arab world, Hitler also saw the value of exalting the cross while waging endless war: "To be sure, our Christian Cross should be the most exalted symbol of the struggle against the Jewish-Marxist-Bolshevik spirit." Like Bush-ites, Hitler was fond of invoking the Ten Commandments as the foundation of Nazi Germany: "The Ten Commandments are a code of living to which there's no refutation. These precepts correspond to irrefragable needs of the human soul."
WHY ARE SO MANY AMERICAN 'CHRISTIANS' SO BLOODTHIRSTY?
by Dr. Teresa Whitehurst
http://www.antiwar.com/orig/whitehurst.php?articleid=3842
EXCERPT: This "don't worry, be happy" stance of pro-war Christians can make those of us who suffer at the news of civilian deaths almost green with envy: How do they go blithely to church, pray and give an offering, then go eat some nice mashed potatoes and gravy at Cracker Barrel with nary a worry about the families being bombed or shot or crushed by their own military at that very moment?
SHOCKING NEWS: SMART, SANE CHRISTIANS!
http://www.cfba.info/
THEOCRACY WATCH!
http://www.theocracywatch.org/
EXCERPT: This site is not about religion, nor about Christianity, nor about Republicans. This site is about how a small group of Republican strategists targeted a religious constituency to expand the base of their party, and how a small group of religious extremists targeted the Republican Party to bring the United States government under religious control.
'WITH GOD ON THEIR SIDE'
Book details 'Christian Fundamentalist' hijacking of White House
http://www.buzzflash.com/premiums/04/10/pre04063.html
LIE GIRLS ARE AWAITING YOUR CALL NOW!
Flag-waving, Bible-thumping babes are waitng for you to help them spread freedom. . .Right Now!
http://www.liegirls.com/
HOLY BALLOT BOX, BATMAN!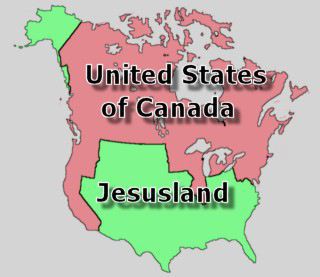 IT'S CHRISTIANVOTES.COM!
Be afraid. Be verrrry afraid. D. James Kennedy preaches politics weekly on national television. Tune in, but tie your knees together to keep them from knocking.
http://www.christianvotes.com/templates/cuschristianvotes/default.asp?id=27567
"What many Christians do not recognize is that the call to vote is clearly stated in the Bible. Dr. D. James Kennedy has said, 'It is a sin not to vote. After all, Jesus told us to 'render unto Caesar'—which includes voting—and when we fail to do as He commanded, we are, by definition, sinning.'"
"FACTS ABOUT ELECTION 2000"---CHRISTIANVOTES.COM STYLE
http://www.christianvotes.com/templates/cuschristianvotes/details.asp?id=27567&PID=159200
BUSH HAILED AS GOD,
SAYS "THANK YOU"
Only "true believers" are allowed to see Prez at campaign stops
by Sydney Blumenthal







http://www.guardian.co.uk/uselections2004/comment/story/0,14259,1286212,00.html
EXCERPT: Then Bush calls on questioners. More than one-fifth of them profess their evangelical faith or denounce gay marriage. In Niceville, Florida, one said: "This is the very first time that I have felt that God was in the White House." "Thank you," replied Bush.
For a Rip Post comment, download this tiny file:
http://www.shempcompany.com/long_ebebebe.wav
'CHRISTIAN' MAN PUNCHES
WOMAN VETERAN FOR KERRY
http://www.thedenverchannel.com/politics/3710608/detail.html
EXCERPT: A member of a Christian group has been fired after allegedly punching several veterans marching for presidential candidate John Kerry in Monday's Harvest Festival parade in Windsor, Colo.
CHURCHES STOCKING UP ON 'PASSION'
http://news.bbc.co.uk/2/hi/entertainment/3599286.stm
FALWELL TO TRAIN 'CHRISTIAN' LAWYERS
http://www.chron.com/cs/CDA/ssistory.mpl/nation/2749416
EXCERPT: "We want to infiltrate the culture with men and women of God who are skilled in the legal profession," Falwell said in a telephone interview Tuesday.
PETITION: GOD IS NOT A REPUGNICAN OR DEMOCRAP
http://go.sojo.net/campaign/takebackourfaith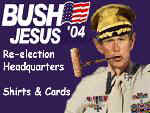 Jesus H. Christ!
THE BIBLE COLLEGE THAT LEADS
STRAIGHT TO THE WHITE HOUSE!
http://news.independent.co.uk/world/americas/story.jsp?story=513495
EXCERPT: No, what makes Patrick Henry unique is the increasingly close - critics say alarmingly close - links this recently established, right-wing Christian college has with the Bush administration and the Republican establishment as a whole. This spring, of the almost 100 interns working in the White House, seven are from Patrick Henry.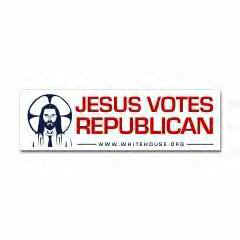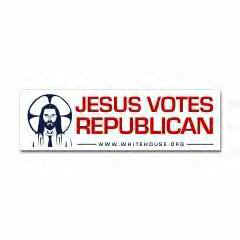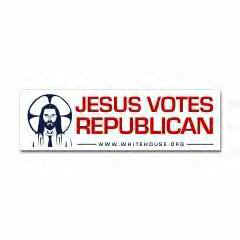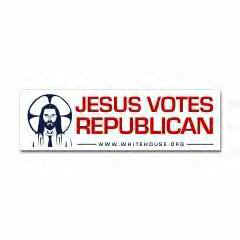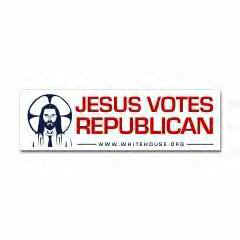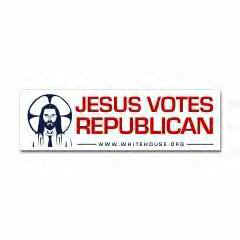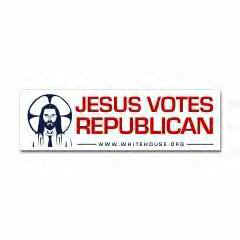 BUSH WANTS CHURCH CONGREGATION LISTS
http://www.nytimes.com/2004/06/03/politics/campaign/03CHUR.html?ex=1087278186&ei=1&en=779db9ab3f1176c2
PASTOR RIPS BUSH AND CHENEY OVER CHURCH LISTS
http://www.palmbeachpost.com/news/content/auto/epaper/editions/today/news_044e6d1f75a2423d1041.html
EXCERPT: Gaddy said he is concerned "that an administration that has talked so eloquently about the importance of houses of worship would be willing to intrude on the sanctity of houses of worship... by seeking to turn them into political organizations."





"When a man has brought himself to accept uncritically all the absurdities
that religious doctrines put before him, and even to overlook the
contradictions between them, we need not be greatly surprised at the
weakness of his intellect...." ---Sigmund Freud's "The Future of an Illusion."
ARMAGEDDON OUTTA HERE:
LUNATIC 'CHRISTIAN' CULT HAS EAR
OF THE WHITE HOUSE AND PREZ
by Neal Pollack
http://www.thestranger.com/2004-06-10/feature2.html
EXCERPT: This is also the kind of country where the president meets with the members of a radical, far-right millennialist Christian sect three weeks before he counteracts all known international law and opinion regarding the Israeli-Palestinian situation. That sect, known as the Apostolic Congress, opposes any deal with the Palestinians because it believes that Christ won't return to Earth until all of Israel belongs to the Jews and Solomon's temple is rebuilt.
APOCALYPSE BUSH!
What does he care about the world when Jesus is coming?
by Mark Morford
http://www.commondreams.org/views04/0908-16.htm
EXCERPT: Because above all, God is nothing if not all about putting a quick and fiery stop to all this Earthly nonsense ASAP. He is nothing if not all about the coming apocalypse. And He is nothing if not all about saving those who believe, as Bush does, that he is among the chosen to be saved. This is the fundamentalist truth. And this is the BushCo maxim. The End Times provide the ultimate meaning, the final straw, the only thing worth caring about, because it defines the BushCo worldview like nothing else except maybe embarrassing grammar and crushing deficits and a secret craving for gin. You can see it in his sad, vacant eyes: Bush is absolutely convinced that God is a Republican. Why else would He create all those cool M-1 tanks and oil refineries and those neat deer-antler chandeliers?
BUSH AND CO.: FRONT ROW SEATS AT ARMAGEDDON!
by Sandi Magathan Droubay
http://www.opednews.com/droubay_052204_armageddon.htm
THE 'CHRISTIAN' TALIBAN
by Stephen Pizzo
Think all the religious fanatics are in the Middle East?
http://www.alternet.org/story.html?StoryID=18259
EXCERPT: Mainstream Christians share secularists' concern over workings of Bush's Christian Taliban. Speaking at the National Press Club last year, Religious Coalition for Reproductive Choice President Rev. Carlton W. Veazey condemned the "back-door attempts by the Bush Administration to radically alter policies and practices concerning abortion, family planning, and sexuality education to conform to extreme views." So, it may be time to admit that our tolerance of Christian fundamentalists is turning us into a nation of chumps. By claiming it is they who are being persecuted, the Christian Taliban have cowed mainstream Christians and secularists into silence, even as they impose their own faith-based governance upon us.
Analysis
'CHRISTIAN' GOV'T. INFLUENCE WILL SKYROCKET IF BUSH HAS 2ND TERM
46 PERCENT OF COUNTRY IS 'BORN-AGAIN'
http://www.guardian.co.uk/uselections2004/story/0,13918,1201933,00.html
EXCERPT: The administration is acutely aware of the power of the Christian voting block in the US. Gallup surveys consistently count 46% of the population as being self-described born again Christians, the bulk of whom live in middle America.It is a stunning statistic, and one that escapes the attention of the chattering classes who populate the much less devout coastal strips.
NAVY CHAPLAIN: IRAQ IS GOOD PLACE
TO SPREAD 'THE WORD'!
(Oh, yeah, they'll be real receptive. . .)
http://americablog.blogspot.com/archives/2004_05_02_americablog_archive.html#108380175347659073
EVANGELICALS CONSULTED IN U.S. ISRAEL POLICY
http://www.villagevoice.com/issues/0420/perlstein.php
EXCERPT: The e-mailed meeting summary reveals NSC Near East and North African Affairs director Elliott Abrams sitting down with the Apostolic Congress and massaging their theological concerns. Claiming to be "the Christian Voice in the Nation's Capital," the members vociferously oppose the idea of a Palestinian state. They fear an Israeli withdrawal from Gaza might enable just that, and they object on the grounds that all of Old Testament Israel belongs to the Jews. Until Israel is intact and David's temple rebuilt, they believe, Christ won't come back to earth.
"The whole foundation of Christianity is based on the idea that intellectualism is the
work of the Devil. Remember the apple on the tree? Okay, it was the Tree of Knowledge.
'You eat this apple, you're going to be as smart as God. We can't have that.'"
--Frank Zappa
Complete Lyrics to "Plastic Jesus" may be found HERE
JESUS IN THE WHITE HOUSE:
NUTBALL 'CHRISTIAN' FUNDAMENTALISTS
DRIVE BUSH ADMINISTRATION POLICIES
"True Believers" want front-row Heaven seat to watch suffering of heathens
by George Monbiot
http://www.guardian.co.uk/Columnists/Column/0,5673,1195727,00.html
EXCERPT: By clicking on www.raptureready.com you can discover how close you might be to flying out of your pajamas. The infidels among us should take note that the Rapture Index currently stands at 144, just one point below the critical threshold, beyond which the sky will be filled with floating nudists. Beast Government, Wild Weather and Israel are all trading at the maximum five points (the EU is debat ing its constitution, there was a freak hurricane in the south Atlantic, Hamas has sworn to avenge the killing of its leaders), but the second coming is currently being delayed by an unfortunate decline in drug abuse among teenagers and a weak showing by the antichrist (both of which score only two).
IS BUSH PREPARING FOR THE RAPTURE?
http://www.unknownnews.net/apocalypsenow.html


Mr. Jesus Christ, more complexion-appropriate
Recommended Reading
DOES WORSHIP OF MANY GODS INSPIRE TOLERANCE?
Ira Rifkin interviews Jonathan Kirsch, author of "God Against the Gods: The History of the War Between Monotheism and Polytheism."
http://www.jrep.com/Books/Article-0.html
EXCERPT: Given the abominable record of bloodletting that rigorous monotheists -- Kirsch's term for fundamentalist fanatics ---have amassed over the past millennia, might the world not be better off had Julian the Apostate, the Roman Empire's last pagan emperor, not died young in battle? That question is at the heart of Kirsch's book, and is well worth considering in this age of holy terrorism.
EWWWW! EU IS ON A 'CHRISTIANITY' KICK
http://www.guardian.co.uk/eu/story/0,7369,1224048,00.html
EXCERPT: The controversial question of Christianity returned to the EU yesterday when seven states, led by Italy, urged the union to recognise a "historical truth" and refer explicitly to the "Christian roots of Europe" in its new constitution.

Visit 'Kiss My Left Behind' HERE

WITH GAWD ON OUR SIDE. . .
DO TAX CUTS FOR THE WEALTHY REPRESENT THE WILL OF GOD?
by Joe Conason
http://www.observer.com/pages/story.asp?ID=5333
EXCERPT: Until now, few directives have been clearer than the guidance enunciated by prophets of both the Old and New Testaments regarding earthly greed. "Woe to you who are rich," Jesus told his disciples, "for you have already received your comfort." The impoverished carpenter also reportedly informed a well-heeled acquaintance that it is "easier for a camel to go through the eye of a needle than for a rich man to enter the kingdom of God." His best-known speech included the admonition that "you cannot serve both God and Mammon." . . ."I think President Bush is God's man at this hour," a top White House aide told a religious publication not long ago. Ralph Reed, the former director of the Christian Coalition who now chairs the G.O.P. in Georgia, says his fellow evangelicals believe God selected the President because "He knew George Bush had the ability to lead in this compelling way."
BUSH'S GLOBAL HOLY WAR THREATENS THE PRESIDENCY
by Sydnay H. Schanberg
http://www.villagevoice.com/issues/0416/schanberg.php
EXCERPT: The president has led us into a war of civilizations and cultures. He says he is guided in all decisions by "the Almighty." He has done nothing that would give us reason to doubt that he truly believe this in his bones. Eerie, is it not, that the Al Qaeda killers who follow Osama bin Laden and seek to destroy the United States claim they have God on their side, too.
BUSH IGNORED FATHER---SOUGHT HELP FROM 'THE FATHER'
http://www.thenation.com/outrage/index.mhtml?bid=6&pid=1389
EXCERPT: Bob Woodward, who interviewed the President for his new book, says he asked him whether, in pondering a war with Iraq, he'd ever asked his father's advice. "And President Bush said, 'Well, no,' and then he got defensive about it," Woodward says. "Then he said something that really struck me. He said of his father, 'He is the wrong father to appeal to for advice. The wrong father to go to, to appeal to in terms of strength.' And then he said, 'There's a higher Father that I appeal to.'"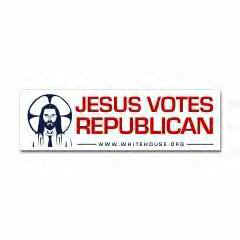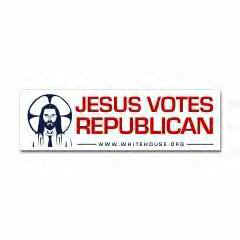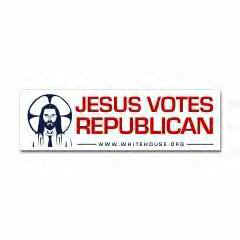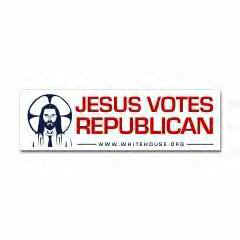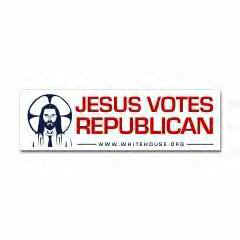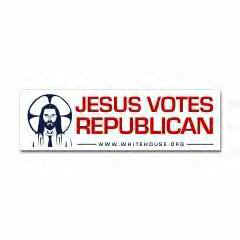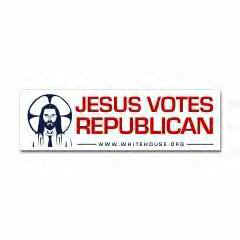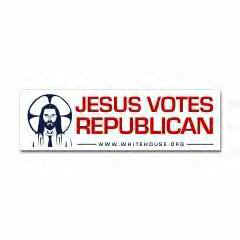 Amen and pass the remote. . .
THE RELIGIOUS RIGHT AND
THE EMERGING THEOCRACY
by Maureen Farrell
http://www.buzzflash.com/farrell/04/03/far04007.html
EXCERPT: So how embedded is the religious right in our political institutions? In his aptly titled Jan. 28, 2004 Rolling Stone cover story, "Reverend Doomsday," Robert Dreyfuss explains: "It might seem unlikely that the commander in chief would take his marching orders directly from on high -- unless you understand the views of the Rev. Timothy LaHaye, one of the most influential leaders of the Christian right, and a man who played a quiet but pivotal role in putting George W. Bush in the White House." LaHaye, you may recall, is co-author of the various Left Behind series, which, to date, has sold a reported whopping 60 million copies. A "strict biblical reconstructionist" who takes the Bible as "God's literal truth," LaHaye believes that Armageddon will be unleashed from "the Antichrist's headquarters in Babylon" (i.e. Iraq).
THE "CHRISTIAN" RIGHT U.S. REGIME: A PROGRESS REPORT
by Becky Burgwin
OpEd News
http://www.informationclearinghouse.info/article5856.htm
HOW THE 'ONE NATION UNDER GOD' DEBATE
FLUSHED FUNDAMENTALISTS INTO THE OPEN
http://www.tompaine.com/feature2.cfm/ID/5930
EXCERPT: The 9th Circuit Court panel's decision surely will not stand. Few judges -- or justices -- are going to challenge the nation's basic attitudes toward God and patriotism, no matter their constitutional obligations. But praise these two appeal judges -- Alfred Goodwin and Stephen Reinhardt -- for rendering a gutsy decision and for flushing American fundamentalism into the open. Francis Bellamy would probably tip his hat to them -- and then cry over what his pledge has become.
Read Complete lyrics to Monty Python's "Every Sperm Is Sacred" HERE
When 'Christians' Attack!
COUPLE GETS TOO PASSIONATE AFTER 'PASSION,' ARRESTED
Post-"Passion" theological discussion turns violent
http://www.cnn.com/2004/LAW/03/18/passionate.dispute.ap/index.html
NEOCONS AT EACH OTHER'S
THROATS OVER "PASSION"
http://ipsnews.net/interna.asp?idnews=22755
EXCERPT: ''The United Nations was anti-Semitic, the Third World was anti-Semitic, the Communists were anti-Semitic, affirmative action was anti-Jewish if not anti-Semitic ., the New Left was anti-Jew and probably anti-Semitic, and vast sectors of the left might as well be anti-Semitic, having decided that Jews were no longer victims and sided with the terrorist enemies of Israel,'' Gerson, a neo-con himself, wrote. Conversely, neo-cons have often ignored or excused the anti-Semitism of their right-wing allies, including leaders of the Christian Right, such as Jerry Falwell and Pat Robertson, whose staunch support for Israel (based on a particular interpretation of the Bible) generally trumped their anti-Semitic theology and prejudices.
PRIEST DIES DURING 'PASSION' SCREENING
http://news.bbc.co.uk/2/hi/entertainment/3559753.stm
NOW KERRY MAY NOT QUOTE THE BIBLE
Bush Administration assails Kerry's church speech
http://news.yahoo.com/news?tmpl=story&u=/ap/20040329/ap_on_el_pr/kerry_21
GIBSON ON THE ROCKS:
MEL'S TIRADE---THE PLAY!
http://www.laobserved.com/intell/2006/07/i_own_malibu_the_stage_play_1.php
PANICKED MEL WANTS TO MEET WITH JEWISH LEADERS
http://www.haaretz.com/hasen/spages/745243.html
WORRIED ABOUT MEL GIBSON?
http://www.haaretz.com/hasen/pages/rosnerBlog.jhtml?itemNo=744889&contrassID=25&subContrassID=0&sbSubContrassID=1&listSrc=Y&art=1
MEL WAS SUICIDAL---SOURCE
Well, he did manage to kill his career, anyhow
http://www.deadlinehollywooddaily.com/exclusive-mel-gibson-was-really-on-the-verge-of-suicide-before-his-dui-arrest-this-was-a-death-wish/
$$$$$$$ GIVE AND YE SHALL RECEIVE $$$$$$$
Jesus H. Christ!
GIBSON SUES FOR 'PASSION' PROFITS
Got to get all that blood money. . .
http://news.bbc.co.uk/2/hi/entertainment/3789471.stm
GIBSON WILL CLEAR $300 MILLION
FROM CHRIST'S CRUCIFIXION
Director makes a bundle off Hay-zoos's blood
http://news.bbc.co.uk/2/hi/entertainment/3532085.stm
Jesus H. Christ!
ACTOR WHO PLAYS HAY-ZOOS VISITS THE POPE
http://news.bbc.co.uk/2/hi/entertainment/3515158.stm
RELATED:
JESUS DEMANDS CREATIVE CONTROL OVER NEXT FILM!
http://www.theonion.com/news/
$$$$$$$ GIVE AND YE SHALL RECEIVE $$$$$$$
PASSIONATE DISCUSSION
MEL'S MESHIGAS
by Ira Rifkin
http://www.jewishtimes.com/Opinion/comment.stm
EXCERPT: Jewish upset toward "Passion" certainly fueled the film's sophisticated marketing strategy. But to stay quiet would have been worse. Those Jews who criticized the community's public airing of its concerns acted like the court Jews of old by elevating the sensitivities of those they serve above legitimate fears of growing expressions of anti-Semitism. A strong voice remains imperative as long as few signs are evident that the meek are really inheriting the earth. Besides, wasn't it Jesus who made that fuss in the Temple? Hardly the action of a meek Jew.
SCHOLAR EXPOSES GIBSON'S 'PASSION' FICTIONS
CLICK HERE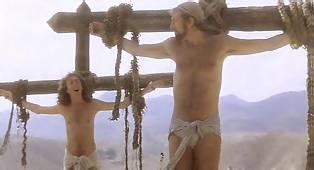 And as they nailed poor Brian to the cross, a nearby crucifixee held his head high and sang
this inspiring little song. . .

REV. IKE LIVES!
http://www.revike.com/