Saturdee Opry Links # 126: Half-and-Half Special

Saturdee Opry links' half-and-half special is wholly available. That is, the first half is dedicated to the amazing, gorgeous forgotten soprano sexpot, Lina Cavalieri, and the second half to the gorgeous melodic lines of Bellini's opera, "I Puritani." Plus special encore! And overture! And monkeys playing pinochle! Salud!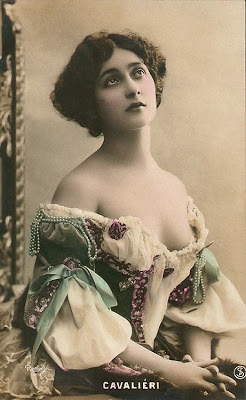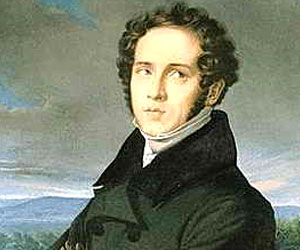 Lina Cavalieri.
"The most beautiful woman in the world." Bellini: The most beautiful melodies in the world.
Saturdee Opry Links Overture
Bellini, "I Puritani." Short and sweet.
https://www.youtube.com/watch?v=SVMRqOU61Vo
1.
She was born on Christmas Day, and the rest of her life was no less spectacular. Lina Cavalieri, who would grow up to be dubbed "The Most Beautiful Woman in the World," came from the town of Rieti, north of Rome. Her mother was a washerwoman and her father, from a fallen noble family, sold newspapers. Little Lina apprenticed as a seamstress---but quit to sell flowers and sing on the streets. It is said that she was sent to convent at age 15, and that she promptly fled and joined a theatrical troupe. Whether that is true or not, she was overheard singing by a voice teacher, who gave her proper training. The lovely young woman parlayed talent and beauty into small gigs, larger gigs, finally moving to Vienna, and then Paris---singing and dancing the Tarantelle at the Folies-Bergere. From there it was a short hop to major opera stages in Lisbon and other big cities, culminating with the Met in New York City. Her career was made, however, by kissing Caruso. Correct: she gave Enrico what was, for the time, a salacious kiss on stage at the Met during a 1906 performance of Giordano's "Fedora," and caused a quite a lot of flushed and/or outraged countenances. Here she is in a 1910 recording of a Neopolitan song that was a bit of a trademark for her, "Mari Mari." (Lotsa pics!)
https://www.youtube.com/watch?v=a-zHkfe3Scg
Translation:
https://lyricstranslate.com/en/maria-mari-maria-maria.html
2.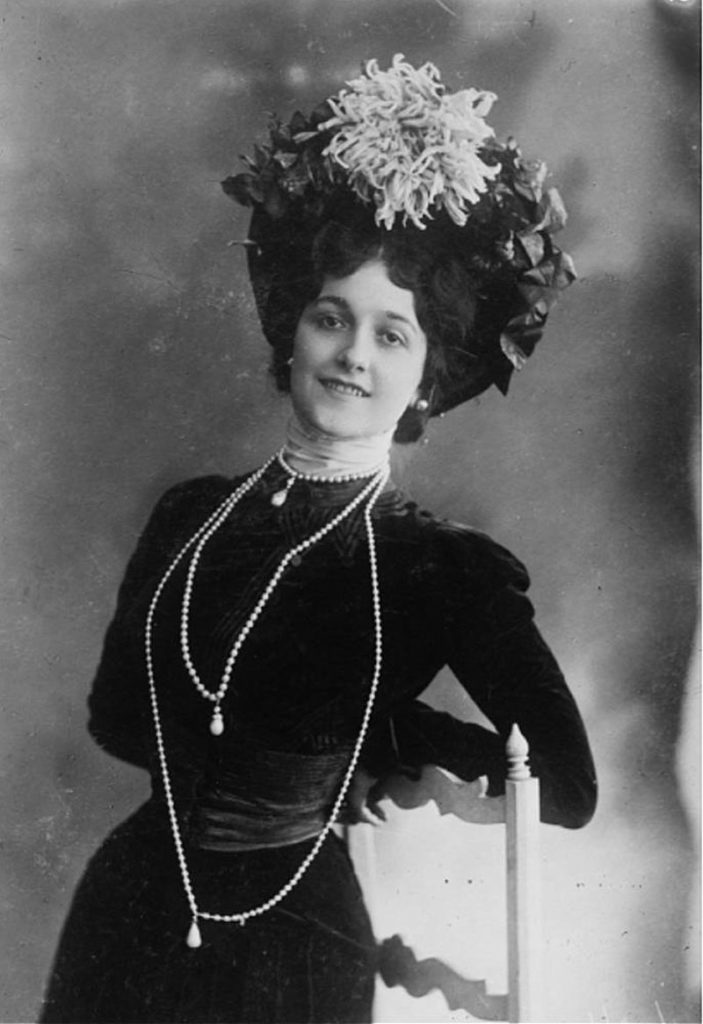 Cavalieri was a fine soprano, sure, but to hear her few recordings is to hear how beguiling her presence was---more than to admire extraordinary technique. At least it seems that way to me. I mean, this is a woman who left five husbands in her wake (and countless lovers); who sang in all the great opera houses with the greatest of the era: Mattia Battistini, Titta Ruffo, Feodor Chaliapin, Nikolay Figner, Antonio Scotti, Vanni Marcoux, Giovanni Zenatello, Tito Schipa, and the French tenor Lucien Muratore (one of the husbands.) "Potent personality" does not cover it. She was one of the most photographed people of her time, widely dubbed the "world's most beautiful woman," famed for the corset-tightened "hourglass" figure favored in that day. Her partnership with Caruso (who apparently did not object to that on-stage kiss) peaked in 1907 with Puccini's "Manon Lescaut." In her lone recording of an aria from that opera, "In Quelle Trine Morbide," you can hear her commitment, as she artfully, delicately, brings out the pathos as if experiencing it for the first time. It's a glorious performance, and the "big note" is powerful and moving. "In the soft lace / in the golden alcove / there is a silence /frosty, mortal, there is a silence / a cold that chills me!"
https://www.youtube.com/watch?v=v-iZrjbgmGE
Setting: Geronte's house, Paris, France, 18th century
Synopsis: Remembering Des Grieux's love, Manon is not sure she made the right decision to live with the rich Geronte. Even with the luxury she has, there is something that chills her soul.
Translation:
https://www.opera-arias.com/puccini/manon-lescaut/in-quelle-trine-morbide/

3.
After one of her many divorces, the great Cavalieri abandoned America and returned to the stages of Europe (and also became a much-loved star in pre-revolutionary St. Petersburg, Russia, and in Ukraine---something, perhaps, to do with her previous affair with Russian Prince Alexander Bariatinsky.) Her huge repertory included: "La Boheme," "La Traviata," "Faust," "Manon," "Andrea Chenier," "Thaïs," "Les Contes d'Hoffmann," "Rigoletto," "Mefistofele," "Adriana Lecouvreur," "Tosca," and "Carmen." She retired at only 40 in 1914, founding and running a cosmetic shop in Paris and writing a beauty column for Femina Magazine (also creating her own perfume---yes, this was happening even then---called, cough cough, "Mona Lina.") And. . .Ms. Cavalieri was also. . .a movie star! She shot films in Italy (including "Manon Lescaut") then returned to the States where she made four more---three with famed Beligan director Edward Jose, her, uh, "friend." All her films are lost, but, thankfully, a few recordings survive. Here she is in 1910 with the "habanera" from Bizet's "Carmen." Pixie-ish and beguiling are words that come to mind. Her voice is kind of odd, in that it has both a coquettish lilt and a mezzo heft. The personality, of course, is dominant. Even in this old recording, her allure is clear.
Setting: A square in Seville
Synopsis: After appearing out of the cigarette factory, Carmen seductively sings about love and its unpredictable actions.
https://www.youtube.com/watch?v=pnC_TUk7lZA
Translation:
http://www.aria-database.com/search.php?sid=2&X=30&individualAria=42

SOL EXTRA!
Lina Cavalieri and the most beautiful kiss in the world! (Great photos!)
https://www.italianways.com/lina-cavalieri-and-the-most-beautiful-kiss-in-the-world/
LINA'S BEAUTY CAREER!
http://www.cosmeticsandskin.com/companies/cavalieri.php

4.
Lina Cavalieri's life was operatic, literally and figuratively, from her Christmas Day birth to her scandalous on-stage kiss with Caruso to her many romances and world fame---and so it seems appropriate that so would be the case with her death. A more operatic ending to a life does not exist. The lady had returned to live at home in Italy, with her fourth (or fifth) husband, Paolo D'Arvanni. In her early '60's, she nobly volunteered as a nurse when World War II began, only to be placed under surveillance by Il Duce, owing to her husband's foreign birth. On Feb. 7, 1944, the Allies bombed the area around her Florence home. Cavalieri and her husband and servants all ran for air-raid shelters, but Cavalieri and her husband, at the last second, ran back to the house. . .to grab her invaluable jewelry. Shades of "Manon Lescaut!" The house was destroyed, and their bodies were never recovered.
Here is a dramatic recording of Ms. Cavaliieri singing "L'altra notte in fondo al mare," from "Mefistofele," by Boito.
Setting: Margherita's prison cell, Germany, medieval times
Synopsis: Margherita has poisoned her mother and killed her illegitimate baby and now has been imprisoned. She sings of her insanity and her coming execution.
https://www.youtube.com/watch?v=BuMfcj02jCk
Translation:
https://everything2.com/title/Mefistofele

SOL EXTRA!
A short bio of Lina Cavalieri
http://www.stagebeauty.net/th-frames.html?http&&&www.stagebeauty.net/cavalieri/cavalieri-l2.html

AND. . .
More great photos of the great lady!
https://m.imdb.com/name/nm0146796/mediaviewer/rm2805110273/

5.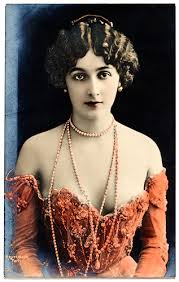 For our final post about forgotten soprano Lina Cavalieri, we turn to. . .Gina Lollobrigida (still with us at 93!---2021). Why? Only because Ms. Lollobrigida portrayed Ms. Cavalieri in the 1955 Italian movie, "The World's Most Beautiful Woman" (also known as "Beautiful But Dangerous," which, by coincidence, is also my nickname.) Right: Gina as Lina! Both, need it be said, were beautiful, both had legendarily tiny waists, and, yes, both could sing. So SOL brings you two entries: first, a very fuzzy, somewhat distorted recording of Cavalieri singing "Vissi d'arte," from Puccini's "Tosca," and second, Lollobrigida singing the same aria---yes, doing her own singing---in the film. Now, Ms. L. probably should not have done her own singing, but that's showbiz. (Actually, she's okay except for the high note.)
Setting: Scarpia's study
Synopsis: The singer, Floria Tosca, has just been extorted into a promise of sex by the evil Trump, I mean Scarpia, in exchange for the life of her imprisoned lover, Cavaradossi.
https://www.youtube.com/watch?v=bBnGECvlnh0

And, for better or worse, herrrrrrrrre's Gina!
https://www.youtube.com/watch?v=3ZY3wg75BDA

SOL EXTRA!
Gina as Lina: NYT Review!
https://www.nytimes.com/1958/02/06/archives/beautiful-but-dangerous-at-the-mayfair.html

6.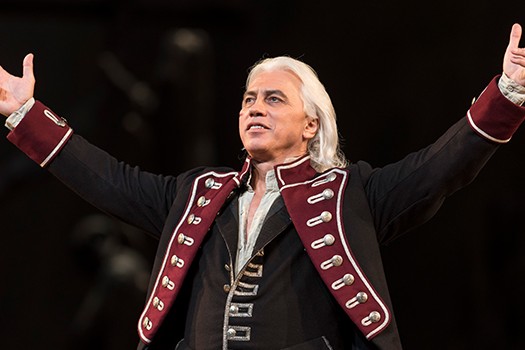 I could make glib segue remarks here about turning from "the most beautiful woman in the world" to "the handsomest man in the world," and actually, it would probably be more true than glib. How many would argue that the late Dmitri Hvorostovksy was up there with, oh, Sean Connery, in terms of masculine appeal and good looks? But that would be silly and trivial, so I won't do it. Okay, kids, we now turn to a beautiful baritone aria sung by one of the most lustrous, resonant, beautiful baritone voices ever, that of Hvorostovksy. This is "Ah! Per sempre io ti perdei," from Bellini's "I Puritani." ("Oh, Forever I have lost you!") Be amazed.
Setting: Castle ramparts near Plymouth, England, during the English Civil War (1649)
Synopsis: Scene 1: A fortress near Plymouth, commanded by Lord Gualtiero Valton. At daybreak, the Puritan soldiers gather in anticipation of victory over the Royalists. Prayers are heard from within, and then shouts of joy as the ladies and gentlemen of the castle come out announcing news of Elvira's wedding. Left alone, Riccardo shares with Bruno his plight: Riccardo had been promised Elvira's hand in marriage by her father Lord Valton but, returning to Plymouth the previous evening, he has found that she is in love with Arturo (a Royalist), and will marry him instead. He confides in Bruno. (Aria: Ah! Per sempre ...Bel sogno beato / "Ah! Forever have I lost you, flower of love, oh my hope; ah! life from now on will be full of sorrow".)
https://www.youtube.com/watch?v=7melzi8rsOc
Translation:
http://www.aria-database.com/search.php?individualAria=836

7.
Regular followers of SOL---all three of you---know by now that Vincenzo Bellini was the first composer to really expand and utilize long, flowing melodic lines (legato) in his writing (early 19th century.) The poor man, nicknamed "The Swan of Catania" for this gift, only lived 34 years, but made such a mark in operatic history that his works are still widely favored and performed today. Here, from his final opera, "I Puritani," is the gorgeous aria, "Ah, te o cara amor talora," followed by the quartet version of same. A good working definition of sheer beauty. Eric Cutler is the tenor with (young) Anna Netrebko.
Scene 3: The Hall of Arms Arturo and his squires come into the hall and are joined by Elvira, Valton, Giorgio and the ladies and gentlemen of the castle. After a general welcome from all assembled, Arturo expresses his new-found happiness. (Aria, Arturo; then Giorgio and Walton; then all assembled: A te, o cara / amore talora / "In you beloved, love led me in secrecy and tears, now it guides me to your side".)
https://www.youtube.com/watch?v=5brg9-TO_wo
Translation:
http://www.aria-database.com/search.php?individualAria=835

8.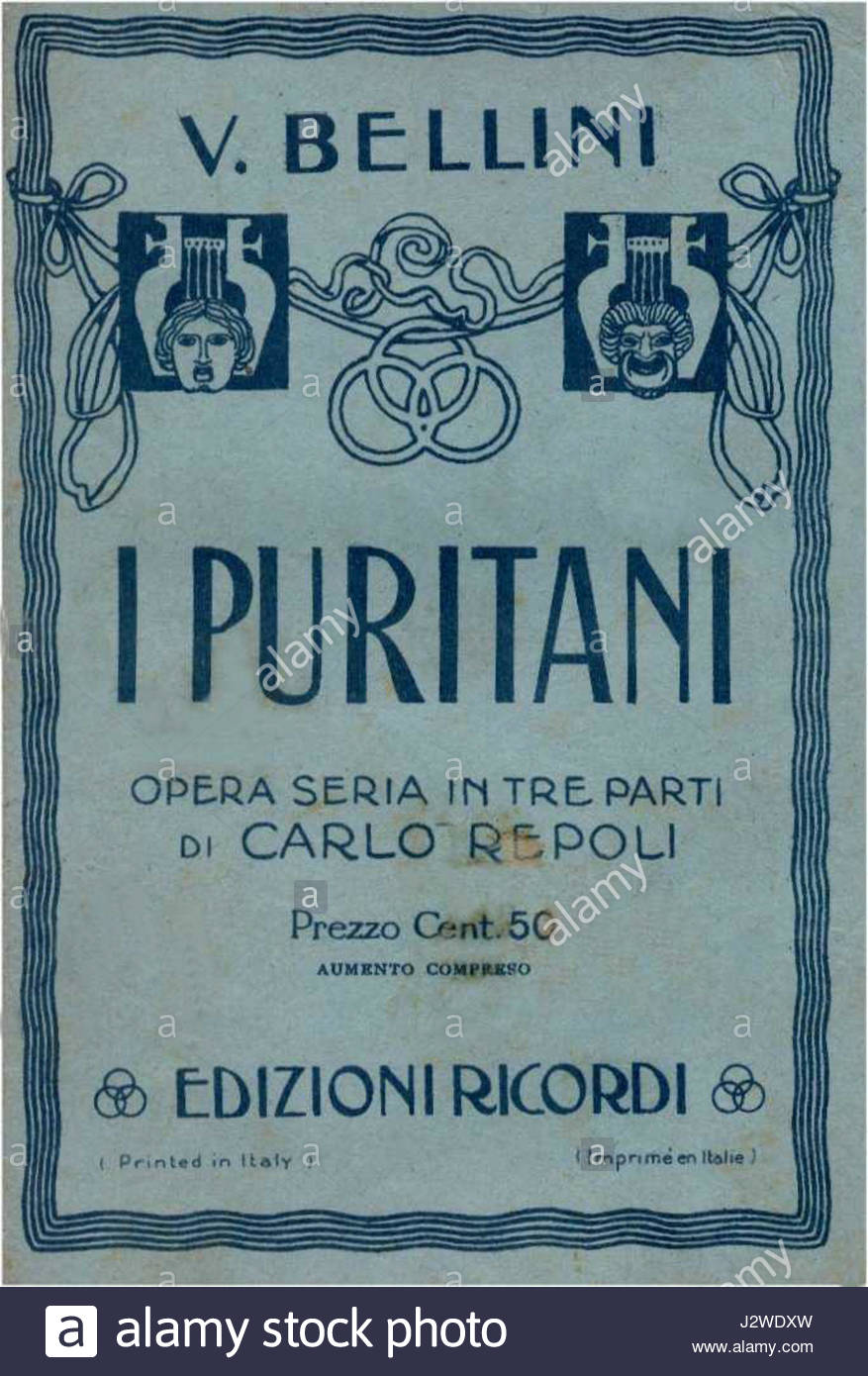 Bellini's final opera, "I Puritani," is almost nothing but exquisite melodies strung and woven together, start to finish. It is heartbreaking to think of what this composer might have done, had dyssentary complications not claimed him at only 34. Here is one of the most arresting melodies in the opera---for baritone, as is often the case throughout "I Puritani." The baritone is young Gianluca Burrato.
Act 2: A room in the fortress. As the ladies and gentlemen of the castle are mournful for Elvira's totally downcast state of mind, Giorgio describes her madness: (Aria: Cinta di fiori / "Garlanded with flowers and with her lovely hair disheveled, sometimes the beloved maiden wanders about...") and he describes her flights into madness and her pleas for Arturo to return.
https://www.youtube.com/watch?v=AT5qAGvh__8
Translation:
https://www.opera-arias.com/bellini/i-puritani/cinta-di-fiori-e-col-bel-crin-disciolto/
About Gianluca Burrato:
http://www.roh.org.uk/people/gianluca-buratto

9.
The classic "mad scene" in all opera is, of course, from Donizetti's "Lucia di Lammermoor," but there is another---in the earlier bel canto opera, "I Puritani," by Bellini. (Of course, I consider Mozart comic farces to be one big mad scene, but that's another story.) It is far less dramatic (no blood, no murder), but no less. . .mad. In opera during this period, the emphasis in writing was on the music, not capturing the emotional expression of the character. Got it? Put it this way: singers were singing "pretty songs" ABOUT how they felt. Later in the 19th century, with Verdi, Wagner, and certainly Puccini, Mascagni, Giordano (the verismo, or realist composers), this changed---and the melodic line never compromised the psychology or emotional state of the character. Here is part of the beautiful, poignant "mad scene" from "I Puritani," realized with aplomb by Anna Netrebko. (Who realizes everything with aplomb.) This is "Qui la voce. . .Vien diletto. . ."
https://www.youtube.com/watch?v=dme4ehchmLg
Synopsis:
Elvira is heard outside, still deranged but longing for Arturo: "Either give me back hope, let me die" she cries. As she enters, she expresses all her longing: Elvira, aria: Qui la voce ... Vien, diletto / "Here his sweet voice called me...and then vanished. Here he swore to be true, here he swore it, and then, cruel man, he fled!". Entering, she confronts her uncle and Riccardo, whom she fails to recognise, even in her moments of lucidity. She addresses him as if he were Arturo: (Elvira, cabaletta: Vien, diletto, è in ciel la luna / "Come, beloved, the moon is in the sky, Everything is silent, until the dawn breaks in the sky"). The two men encourage Elvira to return to her room.
Translation:
http://www.aria-database.com/search.php?individualAria=839

FINAL BOW:
Well, this is one opera where "all's well that ends well." All the chicanery and confusion are cleared up, and Arturo is finally united with Elvira---which means she is no longer crazy, and he is no longer lonely. We should all aspire to such fates that await the main characters of Bellini's "I Puritani." So here we have a rousing ensemble sequence, in which cops, protestors sing and dance together in the streets, and all those brutally murdered in police brutality rise from the dead to join the fun. . .Oh, sorry, I've got too much news on my mind. Again. So here we have a rousing sequence with chorus and principal characters all singing zestfully of their happy outcome. Just like life. Urp. With English subtitles. Enjoy.
https://www.youtube.com/watch?v=AbXOt03VV6s

Saturdee Opry Links Encore!
What a wonderful thing is a sunny day! (At least I think it was---I haven't been outside in many pandemic months.) Here is the most beloved Neapolitan song of all, "O Sole Mio," but here with today's SOL star, yes, it is Lina Cavalieri (see first five selections) in a "virtual duet" with Enrico Caruso! Yes, really. Caruso---he who the antic Ms. Cavalieri passionately kissed on stage in 1905, causing international sensation. What fun!
https://www.youtube.com/watch?v=825CyfGKke8
Translation:
https://en.wikipedia.org/wiki/%E2%80%99O_sole_mio