Saturdee Opry Links # 122: Forgotten Edition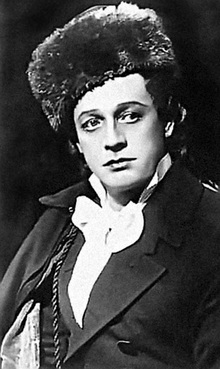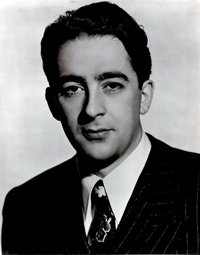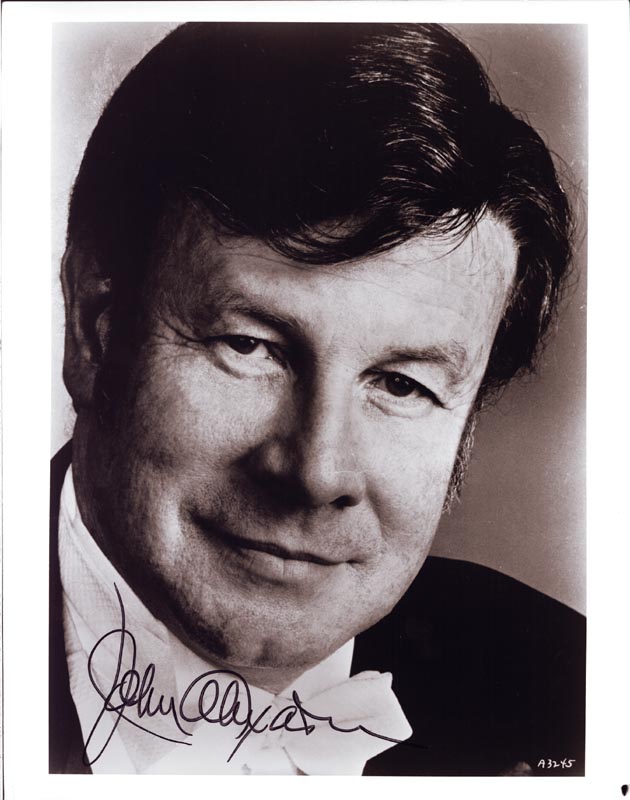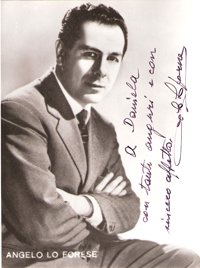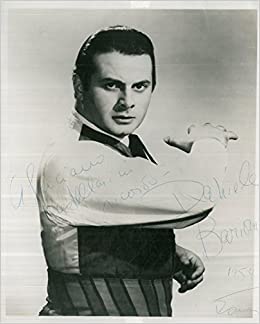 Sergei Lemeshev Giuseppe Valdengo John Alexander Angelo Loforese Daniel Barioni


Saturdee Opry Links Overture:
Donizetti: "Olivo e Pasquale"
https://www.youtube.com/watch?v=a-qv43A4q08


1.
We start today's SOL with a forgotten tenor, John Alexander. Why he is forgotten, after a career with the Metropolitan Opera that lasted 25 years (thanks to his taking very good care of his voice), I have no idea. The critic, Will Crutchfield, once wrote in the New York Times that Alexander deserved better than to be the Met's "all-purpose backup man." He was a spinto---a lyric tenor able to punch through with power on the big notes---but he opted to stick to more lyric roles in the interests of having a longer career. Perhaps that's why he is largely forgotten today---he did not go for the big, dramatic parts. Hell, maybe he liked being an "all-purpose backup man." But as can be heard here, he really was too good for that. Here is Alexander at a Met fundraiser with "Nessun Dorma," from Puccini's "Turandot."
https://www.youtube.com/watch?v=Ev_QNUpUc2s
Setting: The gardens before the walls of Peking
Synopsis: A herald has just announced that no one will sleep in the city of Peking until the Calaf's name is known to the Princess. Calaf, who knows that he has agreed to be killed if Turandot learns his name before the morning, is not worried. He is sure that he will be the only one to reveal his name to the Princess and he will only do that once morning has come and the Princess has consented to be his wife.
Translation:
http://www.aria-database.com/search.php?individualAria=318
Alexander's short obituary:
https://www.nytimes.com/1990/12/10/obituaries/john-alexander-lyric-tenor-67-sang-for-met-opera-for-25-years.html


2.
And another forgotten tenor. . .or better to say, an unknown tenor, at least in the west. This is Sergei Lemeshev, one of the greatest and most beloved Russian lyric tenors ever. (Note: this post was not planted by Putin.) His story is utterly incredible. The son of peasants, he was sent to St. Petersburg to learn cobbling, but along the way received a little voice training, and that was the end of his interest in shoes. A very hard worker, Lemeshev's greatest performance years were from 1931 to 1942---and would have been longer had it not been for tuberculosis, pneumonia, pleurisy contracted during wartime evacuation. Get this: he was treated with something called artificial pneumothorax, meaning his right lung was deliberately collapsed in order to allow healing! What did he do? Learned to sing with one lung, of course! He did this from '42 to '48, when---I swear this is true---the other lung was deliberately collapsed. Yet, during that period, he recorded the operas, "Lakme" "The Snow Maiden," "Les pêcheurs de perles," and works by Mozart and Salieri. Somehow, after all this, he wound up the leading tenor at the Bolshoi theater until 1956. Here he is with "Che Gelida Manina," from Puccini's "La Boheme." In Russian!
Setting: Christmas Eve in a room in an attic
Synopsis: After both of their candles go out, Rodolfo and a young woman who has come to his room in order to relight her candle are in the darkness together. Pretending to look for her key which she had lost in the room, Rodolfo instead finds her hand and sings to her of his dreams and ambitions. He also tells her that he has fallen in love with her.
https://www.youtube.com/watch?v=zklEkHqtdLI
Translation:
http://www.aria-database.com/search.php?individualAria=36
About the great Lemeshev:
https://www.operamusica.com/artist/sergei-lemeshev/#biography


3.
Here's an encore for Lemeshev, chiefly because it is such a great clip. A Russian film version of Verdi's "Rigoletto," no less, with Lemeshev singing both "Questa o Quella" ("This one or that one") and "La Donne e Mobile" ("Elizabeth Warren is fickle"---oh, I'm sorry, I mean "Women are fickle.") Fun viewing. (This predates his lung trouble.) Note how light and elastic his voice is, yet has real power on the big notes. Also be amazed at his diminuendo, or ability to go from loud to soft, and hold the soft note.
https://www.youtube.com/watch?v=TbuHuhiXVZA
"Questa o Quella" Synopsis : After he discloses his wish to woo the Countess Ceprano, the Duke is warned that the Countess has a jealous husband. The Duke replies that he will go after any woman that he wants to and that he won't be scared off by any jealous husbands.
Translation:
http://www.aria-database.com/translations/rig02_questo.txt
"La Donne e Mobile" Synopsis: The Duke, disguised as a soldier, sings that all women are fickle and that they will betray anyone who falls in love with them.
Translation:
http://www.aria-database.com/translations/rig15_donna.txt


4.
Seeing as we're in a forgotten mode, here is the baritone, John Charles Thomas. Love these stories about how singers start out to become bankers, or cobblers, or chicken-sexers, and wind up in opera instead. How I wish that had happened to moi! Thomas started out to be a doctor, but won a scholarship to the Peabody Institute in voice, and subsequently spent his life healing spirits instead of bodies. Here he is from 1943 with the noble cabaletta and aria, "O sainte médaille... Avant de quitter ces lieux," from Gounod's "Faust." Note: the cabaletta (prelude, more or less) is at the start, then is interrupted by some stage business with other characters before the aria, "Avant de quitter ces lieux," ("Before leaving this place") begins at about the 2:00 mark.
https://www.youtube.com/watch?v=4irc1jlSgHk&feature=share
Setting: A celebration in a public square in a German city, 16th century
Synopsis: Valentin has been called off to war. He is not worried about what will happen to him because of the sacred medallion that he has been given. He is, however, worried because there will no one protect his sister while he is gone. He asks God to take care of her while he fights. He declares that he shall fight valiantly for his country and if he dies, he prays that he will be allowed to watch over his sister from Heaven.
Translation:
http://www.aria-database.com/search.php?individualAria=371
About Thomas (his home in Apple Valley is a town landmark):
https://en.wikipedia.org/wiki/John_Charles_Thomas

And here, for contrast, is the late, great Dmitri Hvorostovsky, with the same aria:
https://www.youtube.com/watch?v=wz74ej1YRcM


5.
Tenor Daniele Barioni sang for seven seasons at the Met, a total of 54 performances ending in 1962, yet is largely forgotten today. Thankfully, the heroic voice lives on, as this goosebump-inducing rendition of "Non Piangere Liu" ("Don't cry, Liu") from Puccini's "Turandot" demonstrates. Note the note at 2:20, and the astounding note at the end of the clip.
https://www.youtube.com/watch?v=oh1NcDiuA70&feature=share
Setting: The streets of Peking
Synopsis: After Liú begs him tearfully not to risk his life by playing a deadly game to win the Princess Turandot, Calaf responds to her gently, asking her not to weep.
Translation:
http://www.aria-database.com/search.php?individualAria=317
About Barioni:
https://en.wikipedia.org/wiki/Daniele_Barioni


6.
Angelo Loforese died recently at 100. Born on March 27, 1920 in Milan, Italy, Loforese began studying music at the age of 18 but his studies were put on hold during the war in 1943, when he was forced to move to Switzerland. Get this: Loforese had two operatic debuts. Two. How is this possible? Well, he debuted in 1948 as Silvio in "Il Pagiliacci." This being a part for baritone. His second debut came in 1952, in "Il Trovatore," after his studying with baritone Emilio Ghirardini caused him to switch to. . .tenor. This delightful clips attest to his tenorial greatness---first in his prime, and then, still singing at age 92! First, here is the tender, heartbreaking "Mamma quel vino" from "Cavalleria Rusticana" by Mascagni. Hell of a singer and actor. That's classic, big-time Italianate emoting.
Synopsis : Turiddu has been challenged to a duel by Alfio. He is drunk and does not believe that he will live through the duel. He tells his mother that he is going out and asks her to take care of Santuzza if he doesn't come back.
https://www.youtube.com/watch?v=899YZpwP6n8
And yes, here is Mr. Loforese with the end of "Nessun Dorma," at age 92. Wow.
https://www.youtube.com/watch?v=S5JU95a2Z0o
More about Mr. Loforese:
https://operawire.com/obituary-tenor-angelo-loforese-dies-at-100/
http://www.historicaltenors.net/italian/loforese.html



7.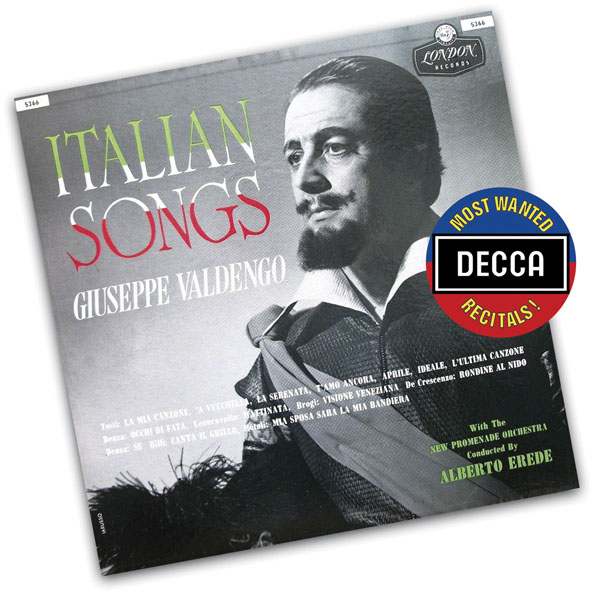 Just for a little relief from histrionics, here is the beautiful little Neopolitan love song gem, "A Vuchella," by Paolo Tosti. Yes, it is usually sung by tenors, but here, in keeping with our "forgotten" theme, the interpreter is baritone Giuseppe Valdengo. True, he did have a higher baritone, and something more like a lyric tenor. Valdengo's career as a baritone was initially waylaid by forays into studying cello and oboe---and being drafted into the Italian military in 1939 for three years. Note the lovely, novel arrangement, which is not credited on the wonderful album it is taken from.
https://www.youtube.com/watch?v=VC_37ig-7ao
Translation:
http://www.napule-de-canzone.com/a_vucchella_eng.html
About Valdengo:
https://en.wikipedia.org/wiki/Giuseppe_Valdengo
Here is a super-good album of Valdengo singing Italian songs---all with novel arrangements by that uncredited composer.
https://www.amazon.com/Giuseppe-Valdengo-Italian-Songs-Vol/dp/B00M2Z6PN2


8.
This guy was just astounding. Why he never broke into mainstream popularity, I have no idea. Yes, he sang at the Met and major opera houses. Did he have bad breath? This voice is great in every way, and just colossal. He is not a "forgotten" tenor, as aficionados know of him, but he has never gotten his due. Here Giuseppe Giacomini sings "Recondita Armonia" from Puccini's "Tosca"---in 1989 and also in 1994. The '89 performance, on stage in Verona, is wonderful, but a bit marred by sound quality---so I have added the '94 concert performance of the same aria, to give a clearer idea of his amazing voice. He was in his '50's in both performances---even more amazing.
1989:
https://www.youtube.com/watch?v=VYJrBPO2Psg
1994:
https://www.youtube.com/watch?v=hp4ygOc7Jso
Synopsis: Mario Cavaradossi, Tosca's lover, a young painter and a political liberal, is inside of a Roman church, painting a Madonna. He has based the painting on a woman who prays often at the church, and here sings of the differences between his picture of a fair Madonna and the darker beauty of his love, Tosca.
Translation:
http://www.aria-database.com/search.php?individualAria=304


9.
You hear a note like the one at the end of this song, and you just can't imagine why the owner of this voice did not have a bigger career. Unless, perhaps, he blew his voice out early---that's all I can figure. As it is, he sang at the Met for seven years, but is substantially forgotten today. This, again, is Daniele Barioni, and the song is the old Neopolitan chestnut, "Dicitencello Vuje," or "Just tell her that." The lyrics are essentially an embarrassing declaration of love, but the music---worthy of an operatic aria---speaks of anguish and the likelihood of being ignored by the singer's beloved. Barioni is yet another tenor who started out as a baritone.
https://www.youtube.com/watch?v=B1pYB3VbzXU
(Please ignore the guy babbling about two-thirds of the way through.)
Translation:
http://3-tenors.blogspot.com/2011/03/dicitencello-vuie-just-tell-her-that.html
About Mr. Barioni:
http://www.historicaltenors.net/italian/barioni.html


FINAL BOW:
Closing another "forgotten singer" edition of SOL is the great favorite of the 1920's, Miguel Fleta, a tenor whose career and life were cut short by at age 40 by wine, women, and song (he blew his voice out on concert tours.)This is not, repeat not, an example of tenorial totalitarianism! That is, Fleta indulges the substantial delicate and subtle aspects of his mighty voice. The soft singing, the diminuendos exhibited here, are as impressive in their way as a high C, or D. This is "En Ferment Les Yeux" ("When I close my eyes"), from Manon, by Massenet. You won't hear this aria sung much more tenderly, gently.
https://www.youtube.com/watch?v=vrL-_SokwGc
Setting: Apartment of Chevalier Des Grieux, Paris, France, 18th century
Synopsis: In order to cheer Manon up, Des Grieux relates to her a dream that he has had. He has dreamed that someday he will own a house surrounded by beautiful flowers and singing birds. However, he realizes that his dream was still drear because it lacks one thing : Manon.
Translation:
https://www.opera-arias.com/massenet/manon/en-fermant-les-yeux/
The astonishing, improbable career of Miguel Fleta:
http://www.operavivra.com/artists/tenors/miguel-fleta/


Saturdee Opry Links Encore!
"Dove of My Soul," or "Paloma del alma mia." Better known as "Ay Ay Ay Ay," a beguiling Spanish folk song of debatable origin. Sung here with great love and stunning restraint by Miguel Fleta, long ago. Music to feel good by.
https://www.youtube.com/watch?v=UrQsVDw1hV4
Translation:
https://www.lieder.net/lieder/get_text.html?TextId=128246


Back to Opera Links