Saturdee Opry Links # 117: Grab Bag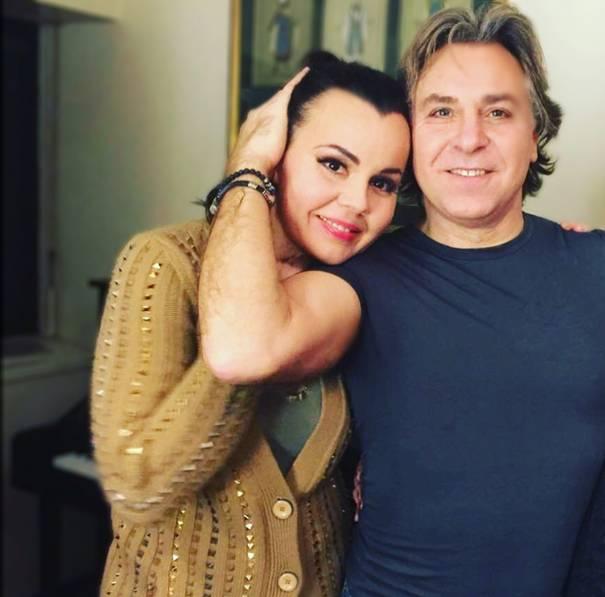 Roberto Alagna and wife Aleksandra Kurzak The great Leonard Warren as Rigoletto

Saturdee Opry Links Overture
"Abduction from the Seraglio," Mozart.
https://www.youtube.com/watch?v=GrFbiw77_90


1.
Okay, coffee starting to take hold here. . .Let's start with something somber, to match the tenor of our times. (Get it? Tenor?) There are two "Ave Marias." You all know the famous version by Schubert, even if you think you don't. It was an arrangement of a poem by Sir Walter Scott---that was later adapted for the traditional Catholic "Ave Maria" prayer. You didn't know this? Neither did I! That's why I do Saturdee Opry links, in part. So. . .the other "Ave Maria," which also uses the Catholic prayer, though slightly rewritten to suit the music, is from Verdi's "Otello." The scene: Desdemona, realizing that maniac Otello is about to murder her, prays. This heart-rending (not "heart-wrenching!") aria, by the way, was sung by Renee Fleming for the Metropolitan Opera "At Home Gala" last week, in tribute to Italy. So we begin with a prayer, not that they ever help. (Sure didn't help Desdemona!) Here are two performances:
Renee Fleming:
https://www.youtube.com/watch?v=0yyT54ohi0M
AND OH MY---here is her captivating performance of the aria at home last weekend, for the Met "At Home Gala." Very moving:
https://www.youtube.com/watch?v=C5tlm04fVUo
Translation:
"Ave Maria" in "Otello," by Verdi.
http://www.aria-database.com/search.php?individualAria=243

2.
Here is the poignant, tender, original "Ave Maria" by Schubert, with words by Sir Walter Scott (from the poem, "Hymn to the Virgin.") The text was actually verse XXIX from Canto Three from Scott's epic poem "The Lady of the Lake," in a German translation by Adam Storck, for those keeping score at home.
https://www.youtube.com/watch?v=do5ZmQQM8AE
About the music, and translation:
http://www.aria-database.com/search.php?individualAria=243
And HERE is "Ave Maria"---same Schubert music!---with the text taken from the Catholic prayer, sung by Luciano Pavarotti:
https://www.youtube.com/watch?v=XpYGgtrMTYs
History of the prayer, translation:
https://en.wikipedia.org/wiki/Hail_Mary


3.
Okay, to lighten the proceedings. . .From holy mother to unholy coquette. . .From "Don Pasquale," by that genius hack, Gaetano Donizetti, (well, he wrote this little comedy in two weeks, one of 60-plus in his short lifetime) here is the saucy anthem to, shall we say, female guile, "So anch'io la virtu magica," or "I, too, know magical virtues." With saucy Anna Netrebko:
https://www.youtube.com/watch?v=ab1-furp1LU
Setting: Synopsis: Norina is reading a novel about love. After reading a passage aloud, she explains that she knows all the tricks of ensnaring a man.
Summary of the aria, and translation:
http://www.aria-database.com/search.php?individualAria=553



4.
Hey! What's uh Eye-talian tenor doin' in a German tragi-comic opera about growin' old? Huh? And if you say "the backstroke," you can go home now. What? Well, the answer is: Richard Strauss was a genius, and he was given to whimsy, in his clunky Germanic way. Thus we wind up with a FAKE ARIA! FAKE ARIA! Oh, sorry, having a Trump flashback. But it is a fake aria---in that it sounds just like a classic, wonderful bit of tenorial love-professing straight out of Puccini! Strauss deliberately and brilliantly emulated that style. The result? This fake aria has become. . .a beloved bit of Italian tenor repertory! Funny, eh? Kind of like how a heartbreaking Japanese anthem to courage, "Ue O Muite," became a beloved part of American pop music as "Sukiyaki." Well. It's essentially due to a party scene in Strauss's "Der Rosenkavalier," in which the Marschallin (think: local princess) is entertained by. . ."a prominent Italian tenor." Bingo. (Makes you wish Strauss had done an entire opera in the vein of Puccini.) Here is "Di Rigori Armato."
Synopsis : A busy reception scene ensues as the room fills with vendors and supplicants to the Marschallin, who ignores the former and aids the latter. A tenor sent by the Portuguese ambassador serenades her with "Di rigori armato."
Here is a recording by Mario Lanza, with translation below:
https://www.mariolanzatenor.com/di-rigori-armato.html
THE FUN part is how star tenors of the day do cameos in "Rosenkavalier," just to sing this ditty. Here is Jonas Kauffman:
https://www.youtube.com/watch?v=9qDHEVLtv0Y


5.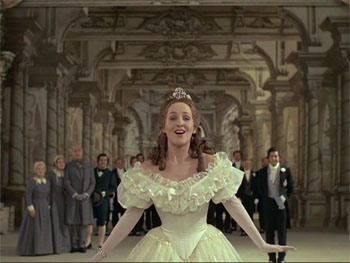 Federica Von Stade as Cinderella
There probably is no better example of the reason opera is spoofed, satirized, mocked, lampooned than this aria. Well, there might be more extreme examples of this kind of heavily ornamented style of writing/singing---bel canto---but you get my point. I have two reactions, or maybe three: 1) why mock something beautiful?, 2) well, those Bugs Bunny cartoons were great, anyhow, 3) YOU try singing like that. Now that I've finished proselytizing, here is the lovely and crazy "Non Piu Mesta" ("I won't sit alone"), from "La Cenerentola," by Rossini. Note: it begins at around 4:00, but is preceded by the gorgeous cabaletta (introductory aria), "Nacqui all'affanno" ("Born to trouble.") With Frederica "Flicka" Von Stade. The plot, you ask? What, you don't know "Cinderella?"
Synopsis: Now married to Prince Ramiro, Cenerentola asks her husband to act upon her desire for vengeance - by granting a pardon to her relatives. She then goes on to sing that her life has been transformed by love as quickly as lightning. She continues, singing that she forgives all who wronged her before and wants only to embrace them. No longer by the cinders will she sing her sad song!
https://www.youtube.com/watch?v=J67vh5DRURY
Translation:
https://www.opera-arias.com/rossini/la-cenerentola/nacqui-all-affono-al-pianto/


6.
Well, since you so enjoyed that bright, charming selection from "Cenerentola" so much---nothing quite so devoid of guile as Rossini lyricism, I always say---here is another. Sometimes, when I look at very bright flowers, I feel the way I do when I hear this kind of aria. Or vice-versa. Here is the encore performance---that's right, he sang it twice in a row, by audience demand---of "Si, ritrovarla io giuro," or Ramiro's cabeletta. A kick in the pants from Juan Diego Florez. The aria so nice, he sings it twice.
https://www.youtube.com/watch?v=x6CV6GEoJsQ
Setting: The palace of the Prince
Synopsis: Cenerentola has given Don Ramiro (who is in disguise as the Prince's squire) a bracelet and tells him that he will find her when he finds the bracelet's match. She then leaves. Alidoro encourages Ramiro to go after her. Don Ramiro declares that he will no longer be in disguise and sings that he will find her. For, he is guided by love and once he finds her, she shall never leave him. The bracelet she has given him glitters brightly, but the light in her eyes is far more bright.
Translation:
English: http://operainenglish.blogspot.com/2013/02/si-ritrovarla-io-giuro-la-cenerentola.html
Italian: https://www.opera-arias.com/rossini/la-cenerentola/si-ritrovarla-io-giuro/


7.
Which opera begins with a principal character introducing the story? What? You don't know? Well, there goes your chance for a box of cigars and tickets to a virtual nudist colony. Why, it's "Il Pagliacci," of course, by one Leoncavallo. A great little verismo (realistic) potboiler, it is a wrenching tale of love and betrayal. . .and murder. Here is the character, Tonio, member of a traveling theatrical troupe, telling the audience of the composer's goals, and. . .it's really a plea for the audience to understand that, although they are about to watch actors, these actors have real feelings. It stands, in a way, as an explanation of what opera is all about. It's a great aria, whether you know what it is about or not. So expressive, full of twists and turns. This "Si Puo," as sung by the wonderful baritone, Leonard Warren (who died on stage at the Met in 1960.)

An excerpt from the translation:
"The author instead has sought to paint
for you a scene from life.
He takes as his basis simply
that the artist is a man
and that he must write for men.
His inspiration was a true story.
A horde of memories
was one day running through his heard,
and he wrote, shedding real tears,
with sobs to mark the time!
So you will see love,
as real as human beings' love:
You will see the sad fruit of hate.
You will hear agonies of grief,
cries of rage and bitter laughter!
So think then, not of our poor
theatrical costumes
but of our souls,
for we are men of flesh and blood.
Breathing the air of this lonely world
Just like you!"
Synopsis : Tonio steps out in front of the curtain apparently in the middle of the overture to explain why the composer wrote the opera as he did. He then goes on to say that the story that the audience is viewing is not merely a play, but a real story with actors that have real feelings.
https://youtu.be/1wiwYVL_GCU
Full translation:
https://www.opera-arias.com/leoncavallo/pagliacci/si-puo-signore-signori/


8.
One great Leonard Warren performance demands another. The avid opera appreciator, Tony Randall, referred to Warren's potent baritone as being like "liquid smoke." It is a fulsome voice with a hearty resonance all its own, and Warren's inhabiting of roles is evident in the interpretation---never more so, I dare say, than in this live 1957 rendition of the heartbreaking, "Di Provenza il mar, il suol," from Verdi's "La Traviata." In which a father pleads with his son to give up his romance with the courtesan, Violetta, and remember his roots in Provence. And if you think you've seen and heard this before on SOL, you're right. And you probably will see and hear it here again. "What has vanished from your heart / The dear sea and soil of Provence?"
Setting: Violetta's country house
Synopsis: Alfredo's father, Giorgio, has convinced Violetta that it is better for everyone if she leaves Alfredo. She begs him to love her and then sneaks out of the house. Later, Giorgio stops Alfredo and implores him to remember his roots in Provence, and asks him to return with him.
https://www.youtube.com/watch?v=uvi398eccqo
Translation:
https://www.opera-arias.com/verdi/la-traviata/di-provenza-il-mar-il-suol/


9.
This is quite, quite amazing. Yes, two "quites." From the Met "At Home Gala," this is the Met Opera Orchestra and entire Met chorus singing together, but apart. Every single part by every single player and vocalist was recorded separately! As I understand it, conductor Yannick Nezet Seguin recorded his conducting silently, which is rather remarkable all by itself. A pianist then recorded accompaniment, playing to Nezet-Seguin's videotaped conducting. And then. . .Each player and singer performed to the piano accompaniment! Think the editing was tricky? Zounds! This is "Va Pensiero" from "Nabucco," by Verdi. The "chorus of the Hebrew slaves" lamenting their persecution, suffering, aspiring to freedom, hope. It is widely thought that this piece became a de facto anthem to help unite all the Italian city-states into a unified country in the 19th century. No matter what the hell it's about, it's beautiful.
https://www.youtube.com/watch?v=VVlJYaoiIBY
Translation, history:
https://en.wikipedia.org/wiki/Va,_pensiero


FINAL BOW:
Okay, kids, since we started SOL with a poignant prayer, here are two bits of great fun for the finale! First, an animated explanation of the comic opera, "The Elixir of Love," by Donizetti---drawn and narrated by tenor Rolando Villazon, no less! Second, a hilarious scene from the opera---when Nemorino thinks the magic potion first takes effect, but is in fact only drunk---as performed with hilarious, antic joy by the married couple, Roberto Alagna and Aleksandra Kurzak, at the Met "At Home Gala" last weekend.
The animation:
https://www.youtube.com/watch?v=5OR4Fv4fnzQ
Alagna and Kurzak:
https://www.youtube.com/watch?v=ONNdeS-3h3Q
Synopsis:
Dulcamara tells Nemorino the potion needs 24 hours to take effect – by which time, the doctor will be long gone. Nemorino drinks the potion in haste in order to watch the effect the following day. Emboldened by the "elixir" (in fact, drunk), Nemorino feigns indifference when he encounters Adina, as he expects that the elixir will facilitate his conquest of Adina the next day. She becomes increasingly annoyed; perhaps she has feelings for Nemorino after all?
Translation:
https://www.opera-arias.com/donizetti/l%27elisir-d%27amore/caro-elisir-sei-mio/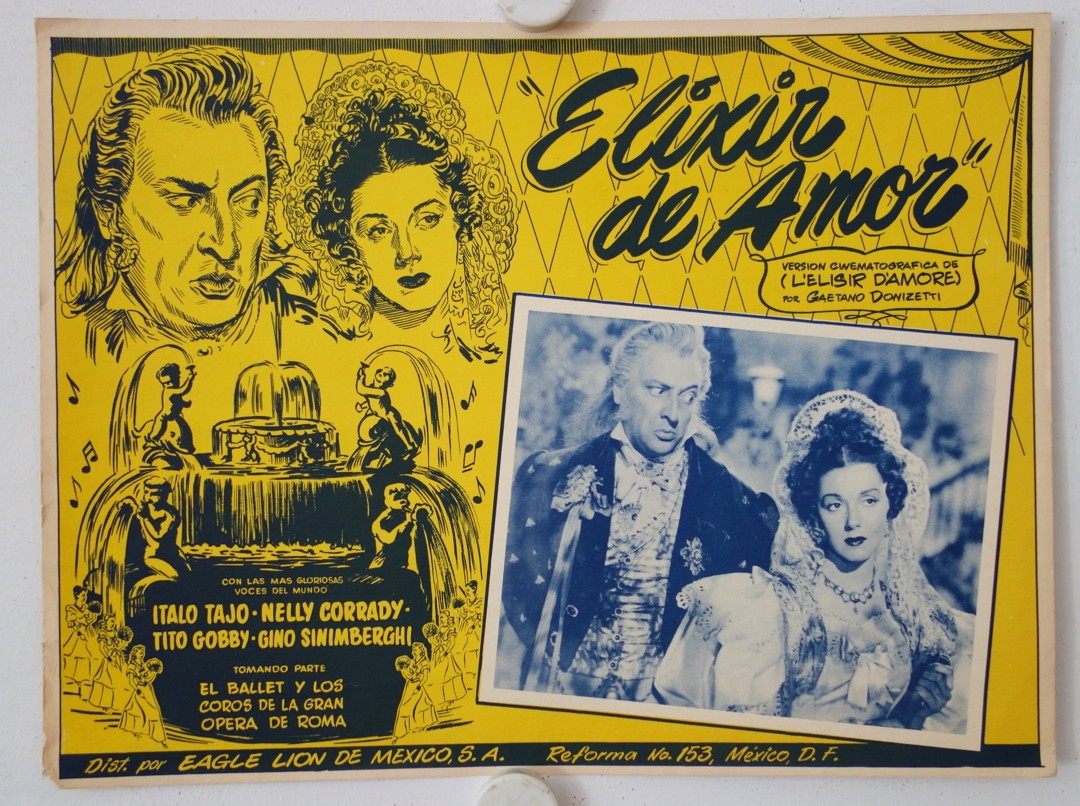 Back to Opera Links