EXCLUSIVE
TRIBUTE
TO THE ORIGINAL LOS ANGELES DAILY NEWS!

RIPOSTE

by RIP RENSE
---
WINNER, first place, Los Angeles Press Club 58th Annual Southern California Journalism Awards, 2016.
J8. NON-POLITICAL COLUMN/COMMENTARY
Rip Rense, The Rip Post
"The Last Mexican of Venice"
Judge's comment: "A tough category to judge because of the number of excellently written columns on a wide variety of subjects. The column about the "Last Mexican in Venice" touched upon many issues and problems that come with the gentrification of neighborhoods, including skyrocketing real estate prices and longtime residents losing their homes. The column is well written, effective and moving without getting macabre or overly sentimental. Quite memorable."
LAST MEXICAN OF VENICE
(Oct. 18, 2015)

The Last Mexican of Venice is gone. The flippers got her. Yanked her like a rotten, smelly tooth. Sent L.A. County Sheriff's deputies to do it.
Jeannine Mendoza grew up in Venice. She and her four siblings waded in the marshes before there was a Marina del Rey, built bonfires on the beach before it was illegal, delighted in its unpretentious working-class Little Rascals streets. Her parents bought an unassuming house in what avaricious realtors would one day dub "The Golden Triangle," but it was just a sidestreet niche in 1957. And Mom and Dad had grown up in West L.A. and Santa Monica.
For that matter, the Last Mexican of Venice was descended from the Marquez family, recipients of an 1839 land grant that included Santa Monica and Pacific Palisades.
You want your "roots?" There are your "roots."

RIPOSTE EXTRA!
WHERE IS THIRD BEATLES REUNION SONG? here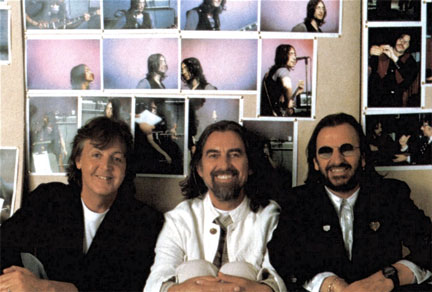 But Jeannine Mendoza, a great-granddaughter of Old California, has been kicked out, under threat of arrest, from the home she and her late husband, Aaron Hassman, bought back in the '70's. A cute 500-square-foot matchbox on Superba Avenue near Lincoln where they somehow managed to raise two boys, while Jeannine's Nana lived in a mother-in-law apartment out back. Typical circumstances of old Venice, long replaced by millennial tekkie royalty, movie royalty, developer royalty.
Royalty. I remember an old bum I met on a pier long ago, declaiming about rampant injustice. Everything in his speech somehow came back to the word, "rat." "Royalty!" he exclaimed, spit hanging off his white stubble. "Roy. Al. Ty. RAT!"
The RATs got the Last Mexican of Venice, which is how Jeannine wryly referred to herself in recent years, just as they have gotten countless others in her heavily white gentrified neighborhood, and flipper-infested neighborhoods everywhere. The RATs smell money, and nothing else matters. Not someone's hard work or integrity, not suffering, not tragedy. Only money. It's really just the old Vaudeville play, "The Drunkard," on a huge scale. The poor widow (Jeannine lost her husband several years ago) being evicted by the rich landlord. . .
Read "Who's a Whore?" a fun little verse for all sellouts to, I mean investors in. . .China!
here
Jeannine grew up believing that you should give back to the community, the world, in some way. Most people used to believe this way, before college kids answered "icon" or "rich" when polled as to their career ambition. She went to Cal State Northridge on loans and financial aid for minorities (Educational Opportunity Program) in the early '70's, got a degree in education. Then a Master's degree. Eventually, an Ed. D. Right. Doctor Mendoza.
And she gave back by teaching kindergarten, occasionally first or second grade. She believed this is where she could make the most impact, and that the most impact should be made here, when brains and hearts are so malleable. She was dedicated, she was effervescent, she adored her students. Many came back years later to thank her, a somewhat rare thing for a kindergarten teacher. There were radiant reviews from supervisors. Always.
And so it went. Jeannine taught, she raised a family, she paid off her gigantic student loans. Her husband also taught grade school, and supplemented income by playing guitar at weddings and becoming a boat captain for hire, piloting outings to Catalina, Baja on weekends. The Hassmans got by. They were a happy couple, in love with each other, their kids, their home, their work.
Except. . .
Aaron decided to more than double their tiny living space by adding a second storey. He maxed out credit cards and took on a new mortgage, and the work was done. Finances were tight, but it was all do-able, he insisted, as long as he and Jeannine kept working.
Except. . .
One day Aaron broke up a fight between a couple of kids on the playground, in the process falling and injuring his back. The pain came, and no amount of physical therapy could take it away. As anyone with chronic pain knows, it destroys functionality, life, sometimes sanity. Aaron turned to prescription pain-killers. As anyone who takes prescription pain-killers knows, the addiction is insidious and personality altering. After a few years of valiant effort, he quit teaching and went on disability. Not long after that, he quit his marriage, and went on a spree with other women. . .
Jeannine was left behind to pay off the massive new mortgage, which was more massive than she had been led to think. While estranged and drug-deranged hubby continued maxing out credit cards.
RIPOSTE EXTRA!
Ry Cooder, Ricky Skaggs, Sharon White:
MUSIC FOR THE GOOD PEOPLE here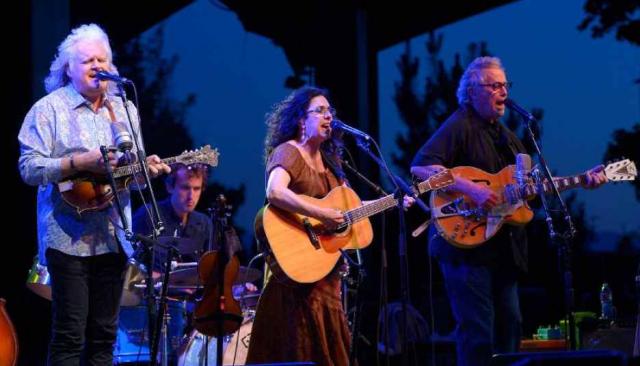 It was around this time that the complaints from her new principal began. They were completely unfounded, ridiculous, trumped-up, trivial, Jeannine said, yet all could be justified with administrative double-talk, and were. She was baffled, she was deeply hurt, she was outraged, and then she wasn't. LAUSD wanted her out, she said, because she had maxed out her salary. Get rid of the veteran, selfless teacher who has given so much, because it's time to bring in a kid and pay next-to-nothing. (Note: a billion-dollar class action suit over this widespread tactic was just filed against LAUSD by a longtime teacher.)
She fought the complaints, which were relentless, for a solid three years. She consulted her essentially useless union, she talked to attorneys, she countered every tacky charge the principal dreamed up, and she did so with dignity. Something you should know about Jeannine is that she does everything with dignity, courtesy, optimism. She is upbeat, sunny, and never-say-die, always has been. Friends say it's innate.
Then, after 18 months of separation, Aaron returned one night, apologizing, pleading to have his home and life back. He missed his wife and teenaged sons, he tearfully confessed; he missed. . .himself. Jeannine tentatively welcomed him, provided he got serious help kicking drugs, left him to sleep in the living room and went to bed.
The next morning she found him dead. Didn't bother with an autopsy.
There is a Grateful Dead song lyric apt for this story: "Can't close the door when the walls cave in." Jeannine was suddenly a widow in her late '50's, with two teenaged sons at home, both aiming for college. She was being driven out of her beloved career after nearly 35 years by what she saw as administrative bully instructed to cut costs. What else could go wrong?
Only this:
One of her sons was horribly scalded in a home accident, and spent months in hospitals, getting intravenous antibiotics and skin grafts for legs and feet. His mother, of course, was frequently at his side. The principal notified her that she was taking too much time away from school.
Somehow, Dr. Mendoza kept her temper and continued to find ways to cover expenses, to cope, plugging ever-springing leaks in the dam with a finger, a thumb, an elbow, an idea.
To meet her mortgage, though, she would have needed Batman.
The California Ethical Real Estate Funding, LLC (CEREF), whose guiding principle is the "preservation of homeownership in California accomplished through ethical and fair dealing with homeowners and our investors," refused to modify her loan.
Menacing letters on legal letterhead began arriving like junk mail. Threat after threat of foreclosure and eviction. It was in this atmosphere that she finally retired from LAUSD, unable to tolerate further stress, figuring she could substitute teach and still bring in enough money to maybe hang on to her home.
Except. . .
Catch 22: she was barred from substitute teaching in LAUSD because of all the complaints from her principal. And you wonder why this school district is so loused up.
That's correct: a wonderful teacher with a doctorate in education who taught selflessly in city schools for 35 years was blackballed by the district. Not exactly a gold watch. So she asked for financial help from her siblings and her sons, and they rose to the occasion. It was a small version of "It's a Wonderful Life," really, such was the rallying spirit of the Mendoza clan, cousins and nieces and nephews included.
And she managed to make the payments, or withhold them if her attorney advised it during times when her mortgage was bought and sold again and again, passed from one "private equity" firm (read: foreclosure vultures) to another like a mad football play. There were periods when she didn't actually know who to pay. Something called the California Ethical Real Estate Funding, LLC (CEREF), whose guiding principle is the "preservation of homeownership in California accomplished through ethical and fair dealing with homeowners and our investors," refused to modify her loan. So much for "fair dealing."
At one point, she declared bankruptcy---something she felt deeply ashamed about--- essentially to stall foreclosure and hang on. She wrote to Los Angeles Times columnist Steve Lopez for help, knowing full well that she was hardly alone in her circumstances. Lopez, who often champions the "little guy," wrote back a terse note saying that he didn't see what gentrification had to do with her problem. Never mind that most of Venice has been gentrified, and all the working class folk long driven out. So much, apparently, for a columnist championing the "little guy."
Yet her plan worked. She substituted in private schools and tutored, bringing in nearly as much as her old salary, never mind that she was driving (when the car was running) or taking buses all over the city, regularly putting in fourteen-hour days into her early '60's. Renting a room to college students helped. In the end, it was really a sort of miracle: she had actually managed to put enough money together to buy her house back, when the flipper got her. One can only wonder if someone got wind of her impending bid, and moved in for the kill. She'll never know.
"Alex Middleton III bid $1.4 million dollars on my house in June," she said. "At the time I had secured funding from a different source to buy my house from the investment group that held the mortgage. It took a day longer than I planned to get out of bankruptcy, and in the interim my house was auctioned off. I tried to stall the inevitable but last Thursday (Oct. 8) while I was subbing, the sheriff came and evicted us. We were allowed to come back and get some stuff and today I was there today from 7 a.m. until eight at night. This Middleton wants to fix up the house and flip it before El Nino starts up and his profit margin slips, that's my guess."
So as The Last Mexican of Venice sinks slowly in the west, and someone with the caricaturish rich-white-guy name of Alex Middleton III prepares to gut and flip her home for a crass profit, Dr. Jeannine Mendoza has moved in with a brother, temporarily. She gets $400,000 out of the deal (the "overage"), which sounds pretty good, until you think about what $400,000 will buy you in L.A. these days, and you think about losing not a house, but a home where your kids grew up, and where you spent your happiest times.
On top of losing a career of 35 years. On top of growing up in a neighborhood that has all but disappeared under a hurricane of flipping, exploitation, greed, gentry. After your ancestors essentially settled the region in the first place.
RATs.

printer-friendly version


SUPPORT THE RIP POST (OR DON'T!)
&nbspBrand Smokin' New!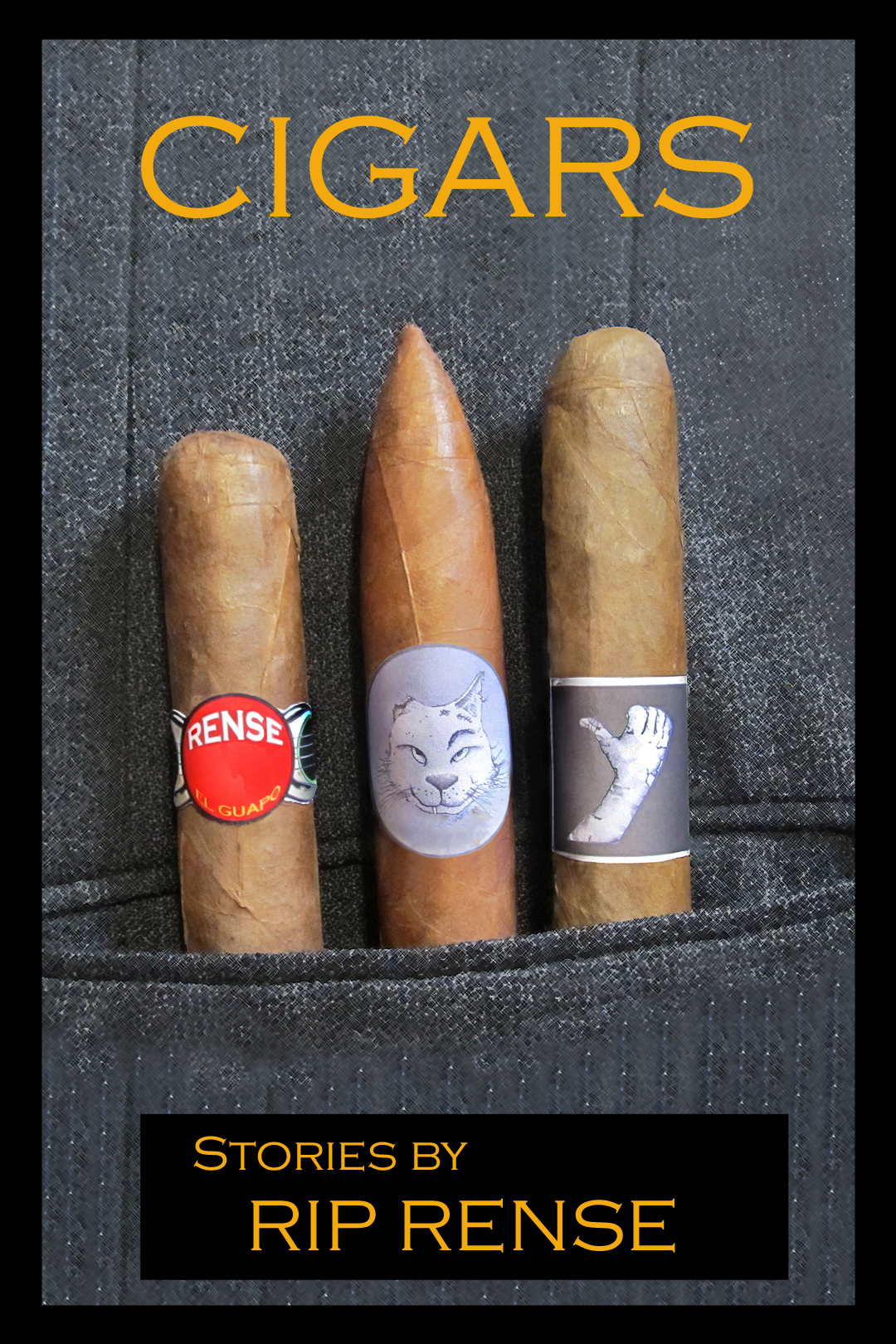 Twelve Brilliant New Stories by RR.
order
&nbsp
New.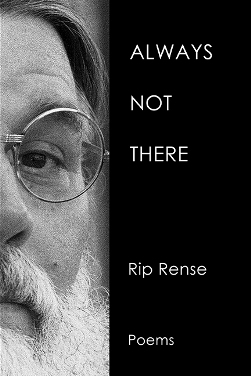 poems by Rip Rense
order

the greatest grateful dead album
the grateful dead never made.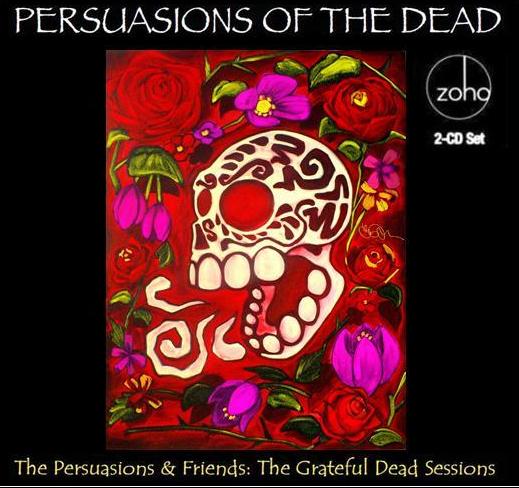 PERSUASIONS OF THE DEAD
20 TRACKS. 2 CDs. 12 GUEST ARTISTS.
The Persuasions, Brooklyn-grown street singers who became the most important and powerful a cappella group in American history, interpret the songs of Robert Hunter and Jerry Garcia of the Grateful Dead. Songs that still are among the most original and engaging in American music.
Sheer poetry, meet sheer melody.

"enchanting!"
---grateful dead lyricist
robert hunter.

produced by Rip Rense
mixed by Marc Doten

SPECIAL GUESTS ARTISTS: Country Joe McDonald, Mark Karan (Ratdog), Jackie LaBranch and Gloria Jones (Jerry Garcia Band), Grateful Dead keyboardist Vince Welnick, Dongming Qiao, James King, Alyn Kelley, Eric Thompson, Peter Rowan, Pete Grant, Mary Schmary.

"Deadheads, take a hit from this double disc dose of the real thing. Persuasions fans, this may be the last time you'll ever hear a Persuasions line-up with original lead, and once-in-a-lifetime talent, Jerry Lawson. . .These tracks are stories that happen to have been set to song, not songs that happen to have a story."
---Jonathan Minkoff, Recorded A Cappella Review Board.

"Album producer Rip Rense calls the marriage of these two acclaimed artists "a surprisingly natural fit." He couldn't be more right. It works because these tracks are more than just covers; they're tributes. Each arrangement is designed to draw something new out of the original. Many of them include actual instruments, such as piano, guitar, and baritone saxophone."
---Nicole Maria Milano, Recorded A Cappella Review Board.

ZOHO ROOTS
AND RENSART PRODUCTIONS

LISTEN TO SAMPLES AND ORDER

THE OAKS
A NOVEL
BY RIP RENSE
"Staggeringly well written. . .sweet. . .funny. . .sad. . .elegaic. . .not a thought nor sentence out of place."
---Keith Snider, San Francisco.

review: ''EDGAR SAWTELLE' VS.
'THE OAKS,'
by Barbara Weeks here.

review:Susan Christian Goulding's
Daily Breeze column on "The Oaks" here.

FLASH! MAN CHAINS SELF TO OAK TREE, READS 'THE OAKS' AGAIN AND AGAIN! here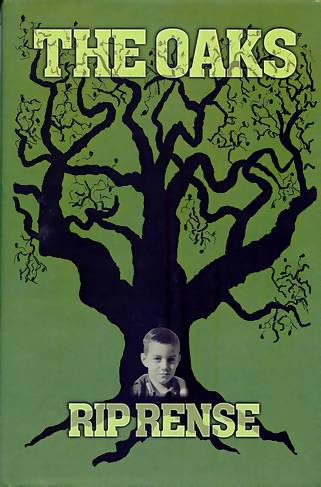 TO ORDER

"I stayed up to finish the last 100 pages."
---Dave Allen, Thousand Oaks.

""This book deserves to be read by hundreds of thousands of people It is a gem that talks to a diverse group of people: those who grew up in dysfunctional families(!); Southern Californians who will love the suburban anecdotes; teens and everybody who has ever been a teen with all the awkwardness those years impart. It's also quite funny. Readers simultaneously laugh while groaning over these horribly insensitive 'adults' raising Charlie, who is much more adult than they are."
---Susan Christian Goulding,
columnist for the Daily Breeze,
People Mag. Correspondent.

REVIEWS, SUMMARY,
SAMPLE CHAPTER

Rense interviewed about "The Oaks"
in Ventura Star here.

ORDER NOW


---------------------------------------------------
***********************************************************
LESS THAN SATISFYING ENCOUNTERS WITH HUMANITY---ILLUSTRATED.
THE DECLINE OF WESTERN CIVILIZATION. . .
Measured by its attitude.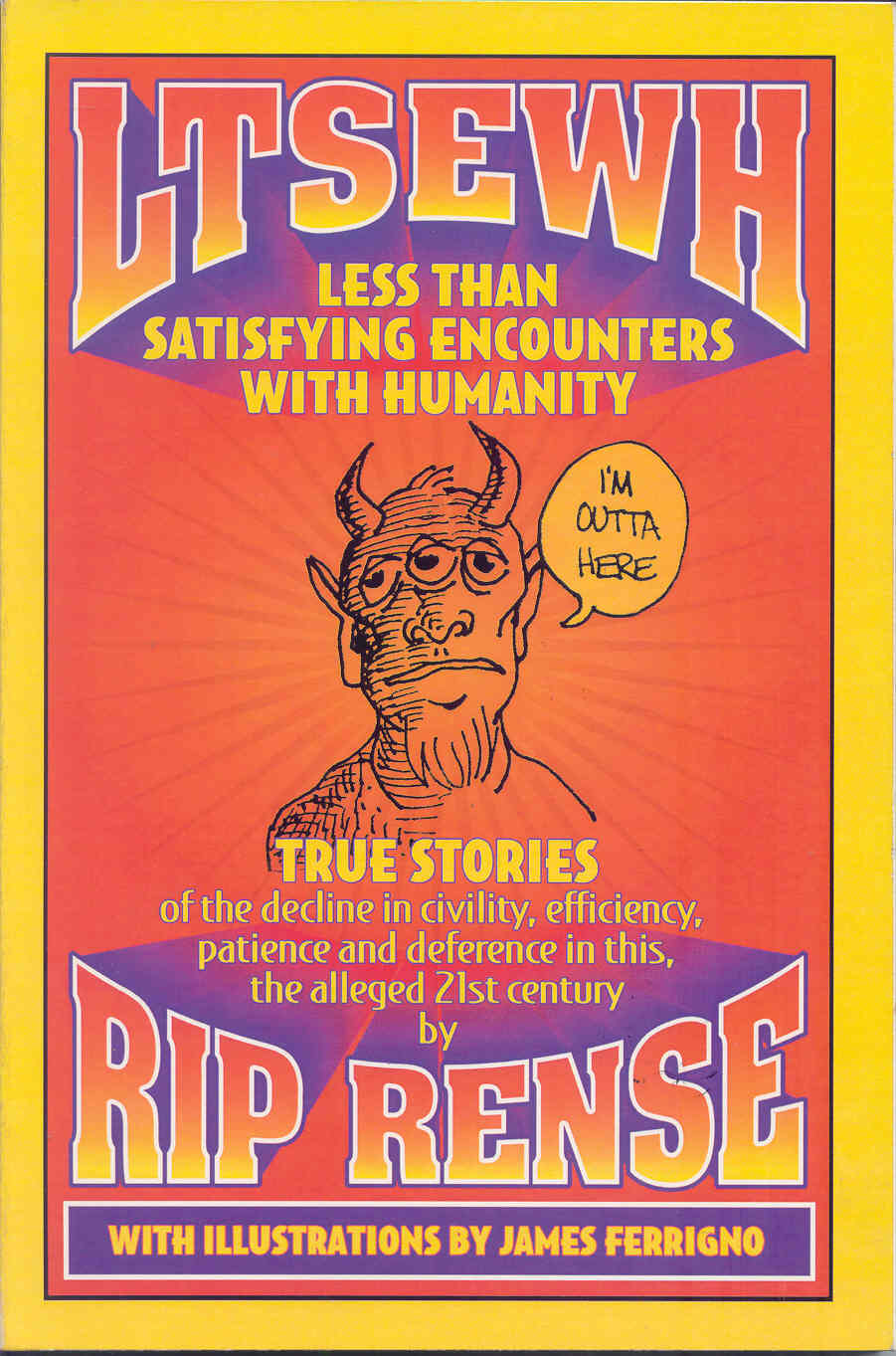 "The greatest book I've ever read---in the bathroom."---Mike Ball, Glendale, CA.

"You have more 'less than satisfying encounters' than any three other people I know. I've given this some thought and my conclusion is that it is your unhappy fate to be something of a "schmuck magnet." Unpleasant-incompetent-self-aggrandising people enter your close orbit with greater frequency
than the rest of us."
---Bob Ballenger, Encino, CA.
230 pages of LTSEWH's.
WITH ORIGINAL ARTWORK

ORDER HERE
*************************************************************
LINGO CZAR
THE DECLINE OF WESTERN CIVILIZATION---
Measured by its language.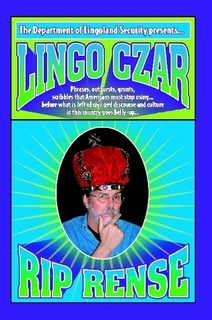 The long-running column (L.A. Times, The Rip Post) is now 210 acid-dripping pages exposing rigidly conformist slang, pin-headed outbursts, 'cool' patois, abominable cliches, infantile drivel, smug rejoinders, mandatory peer-enforced buzzwords and iPhone-speak that Americans are spewing from their 500-word vocabularies as their knuckles hang ever closer to the sidewalk.

ORDER HERE
HERE IT IS: THE MOST IMPORTANT SPEECH MADE BY ANYONE IN THE LAST 60 YEARS. WELL, MAYBE. THE GREAT BILL HICKS.
The Rip Post Interview!
SHIN3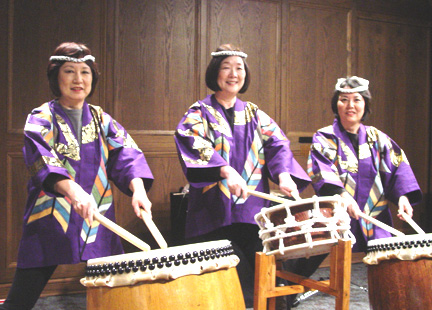 ALL FOR TAIKO, AND TAIKO FOR ALL.
How two educators and a scientist came to
devote themselves to the drum.
HERE
also. . .
DR. HU!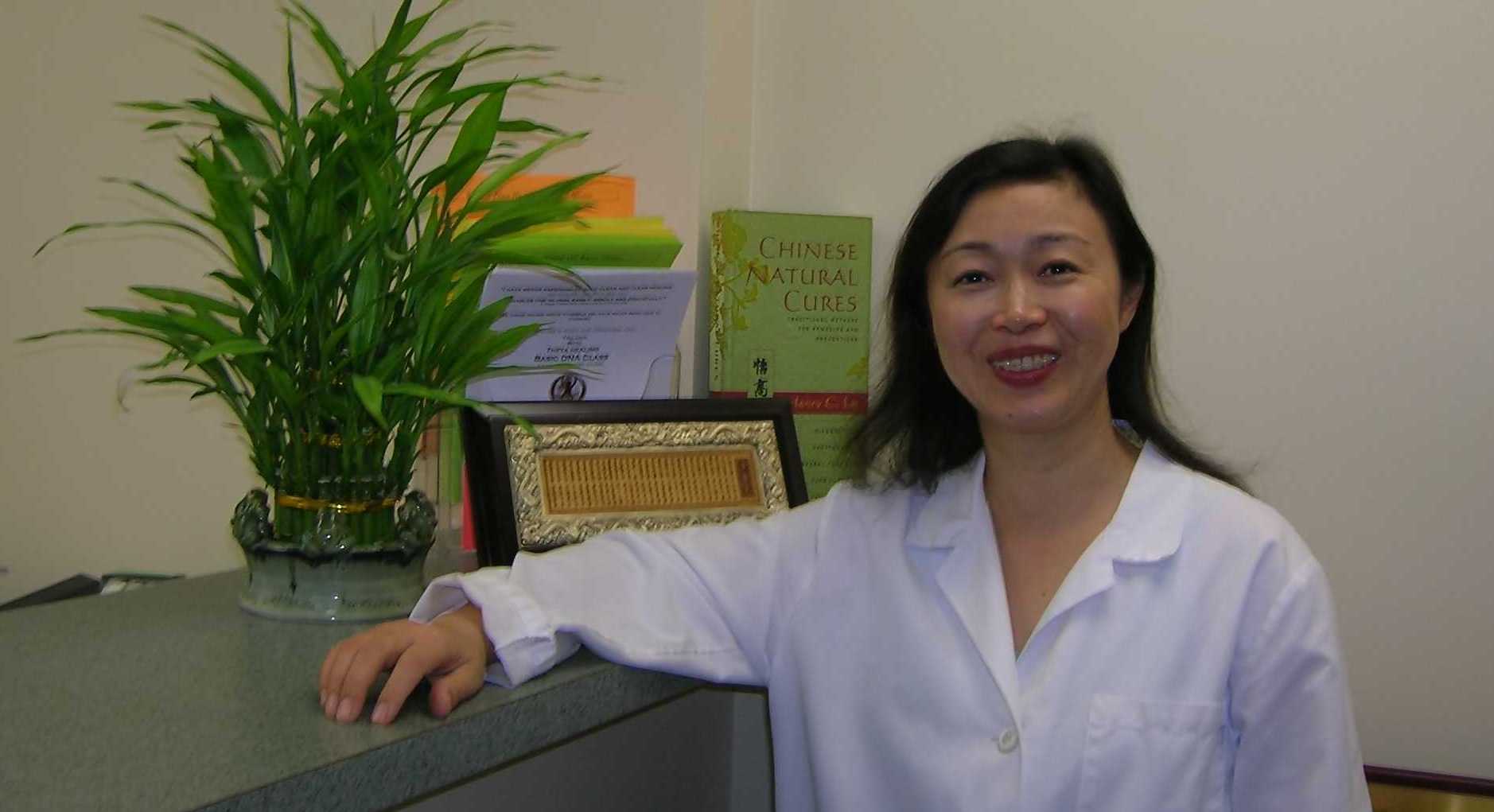 CHINESE MEDICINE DOC EXTRAORDINAIRE!
HERE

AND. . .
SIMON LENG,
AUTHOR OF "WHILE MY GUITAR GENTLY WEEPS: THE MUSIC OF GEORGE HARRISON"

AND. . .
"Mr. Smolin:
teacher, deejay, recording artist--
on Mata Hari, Daktari, high school students, John Donne, the future of the planet, and his album. . .
HERE

plus: 'Breakfast With The Beatles' host Chris Carter, and more HERE